Reissue CDs Weekly: Vanguard Records, Tony Blackburn, Lon & Derrek Van Eaton |

reviews, news & interviews
Reissue CDs Weekly: Vanguard Records, Tony Blackburn, Lon & Derrek Van Eaton
Reissue CDs Weekly: Vanguard Records, Tony Blackburn, Lon & Derrek Van Eaton
Celebration of legendary American indie label, ubiquitous DJ's musical adventures and Beatle-related curio
1963: Joan Baez, the Queen of Vanguard Records, with part-time Vanguard artist Bob Dylan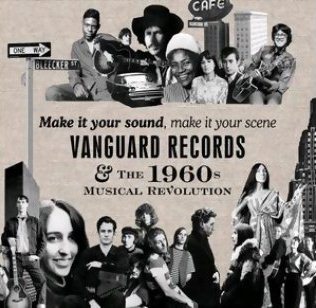 Various Artists: Make it Your Sound, Make it Your Scene – Vanguard Records & the 1960s Musical Revolution
Kieron Tyler
Seymour and Maynard Solomon's Vanguard Records hasn't been given the same amount of recognition as Jac Holzman's Elektra, despite both labels being equally important and having trodden – at least up to the late Sixties – very similar paths. This neat four-CD box set should ensure that Vanguard gets more recognition.
Like Elektra, Vanguard cast its net into New York. Also like Elektra, its earliest releases didn't suggest a coherent strategy. Viennese waltzs, Elizabethan madrigals and actor Yul Brynner tackling gypsy songs weren't going to make anyone devote themselves to the imprint. But jazz, blues and the folk boom changed that. As did the Solomon's dedication to the highest possible fidelity. This anthology traces the path from blues and folk in all their forms, through jazz, vocal groups and Vanguard's idiosyncratic reaction to the late Sixties underground. Once Joan Baez had signed to the label, Vanguard's future was assured. She was the queen of folk. They didn't have folk's king Bob Dylan, but had recorded him at the 1963 Newport Festival. The version of "North Country Blues" he performed there – before recording it for The Times They Are a-Changin' – is heard here.
The 83 tracks collected include great American landmarks from the known, like Otis Rush's kinetic "I Can't Quit You Babe" and Skip James' 1966 take of "I'm so Glad", to the less familiar, like Patrick Sky's elegiac "Many a Mile" and Dave Van Ronk's growling "Cocaine". Vanguard even scored a hit with The Rooftop Singers' peppy "Walk Right in". Their psychedelic-era signings were rougher-edged than Elektra's. Country Joe & the Fish, Notes From the Underground and The Serpent Power were too far out to be embraced by the mainstream pop fan. Still, the arrival of Buffy Sainte-Marie kept Vanguard's profile high into the early Seventies. With a well annotated and insightfully written book, this box set is the tribute Vanguard has long deserved.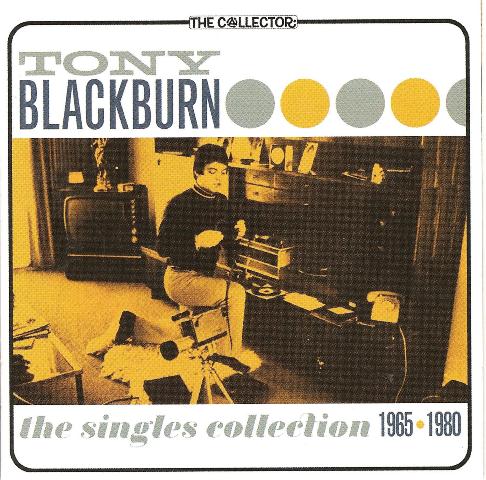 Tony Blackburn: The Singles Collection 1965-1980
Kieron Tyler
Before cheery Tony Blackburn made an impact by joining pirate station Radio Caroline in 1964, he had been the singer in the Jan Ralfini Orchestra. His move to the BBC's Radio 1, in September 1967, ensured his presence would be long-term. Record labels quickly cottoned on, and his first single (of many) arrived in 1965. These weren't throw-aways. Heavyweight names like arrangers Les Reed and Johnny Harris worked on Blackburn's 45s. Songs were written for him by Martin & Coulter, Paul Ryan and, in the Seventies, Chinn & Chapman. There were no hits, but there was nothing wrong with his voice. Blackburn has what used to be called an "easy" voice, a light tone that carries a tune without really cutting through. His Sixties material is uniformly strong, oscillating between pop-soul and upbeat Brill Building fare. One of his recordings even became a Northern Soul staple in the Seventies (his identity was cloaked by DJs, who played the record out as by Kenny Gamble). The second half of the 29-track CD, moving forward from the early Seventies, is less good as novelty creeps in. Stow any prejudices. The earlier material will satisfy any fan of Sixties pop.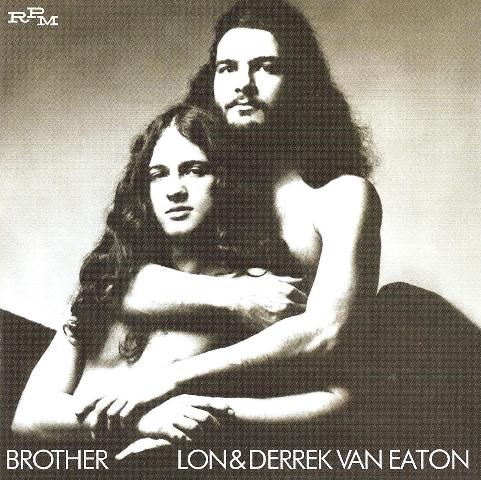 Lon & Derrek Van Eaton: Brother
Kieron Tyler
Brothers Lon & Derrek Van Eaton, from Trenton, New Jersey, realised every aspiring musician's dream in 1971 by signing with The Beatles' Apple Records. Their demo was sent to the label, George Harrison heard it, called them up and three months later they'd signed and were at Abbey Road. Harrison produced, Ringo drummed, Beatles' friend Klaus Voorman played bass and hipsters like Peter Frampton and Mike Hugg helped complete their debut single "Sweet Music". Things don't go quite so sweetly, and the Van Eaton's ended up having what would become their flop album produced by Voorman, as Harrison had to devote himself to The Concert for Bangladesh. Ringo stayed on board though. Brother, their Apple album, has never been reissued previously and is bolstered here by almost as many extra tracks as there were on the original LP. "Sweet Music" is the standout, with the feel and sound of Harrison's All Things Must Past-era material. The album balances Harrison-esque pop with post-Band rusticity, and is an essential part of the Beatle jigsaw.
Watch Bob Dylan perform "North Country Blues" at the 1963 Newport Festival
Vanguard Records was as important as Elektra. This box set should ensure it gets more recognition
Share this article
Subscribe to theartsdesk.com
Thank you for continuing to read our work on theartsdesk.com. For unlimited access to every article in its entirety, including our archive of more than 10,000 pieces, we're asking for £3.95 per month or £30 per year. We feel it's a very good deal, and hope you do too.
To take an annual subscription now simply click here.
And if you're looking for that extra gift for a friend or family member, why not treat them to a theartsdesk.com gift subscription?