RIP musician and producer Allen Toussaint |

reviews, news & interviews
RIP musician and producer Allen Toussaint
RIP musician and producer Allen Toussaint
Farewell to a giant of New Orleans and global music
Tuesday, 10 November 2015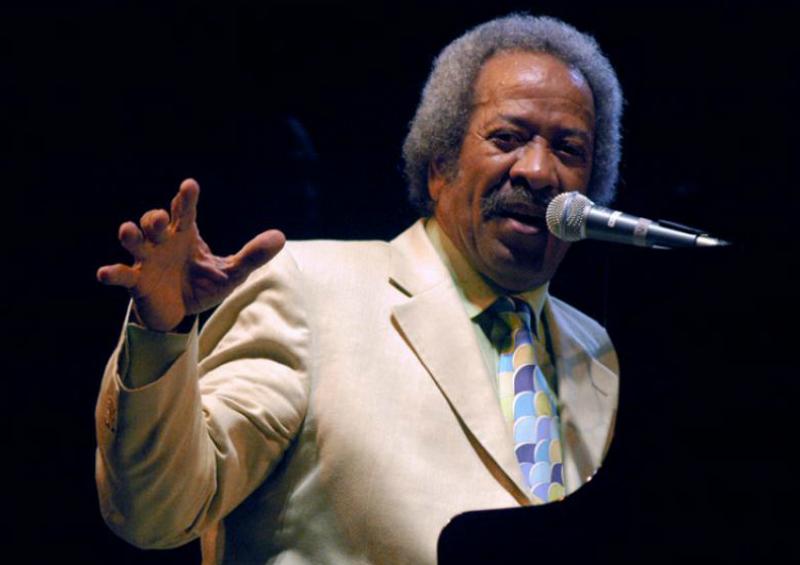 Allen Toussaint: both a professional and a gentleman
Allen Toussaint, who died last night aged 77, apparently just minutes after coming off stage in Madrid, was the soul of New Orleans. Irma Thomas, The Neville Brothers, Dr Longhair, The Meters, and of course the Nighttripper himself Dr John: all of them benefitted from his magic touch, whether as producer, arranger, songwriter or pianist of enormous talent.
Outside of Louisiana, he worked with a cavalcade of huge and brilliant names: Solomon Burke, Robert Palmer, John Mayall, Elvis Costello, The Band, Labelle, Paul McCartney and many, many more – and his songs were covered even more widely. His reputation in the industry as a professional and a gentleman was exemplary, he remained musically vital to the very end, and we shall not see his like again.
Five reasons why Allen Toussaint was the greatest of all time:
His first single in 1958, and as good a piece of R&B as you'll ever hear.
One of the uncountable tracks written, arranged and produced by Toussaint in the sixties, which got a deserved second lease of life in the UK northern soul scene.
The Meters were both the only act on the planet that could rival James Brown's bands for precision tooled funkiness, and the house band for Toussaint's Sansu Enterprises label. This, from 1974 and produced by Toussaint, is them at the height of their powers.
Toussaint was also capable of taking that level of funk right to the heart of the mainstream, and his work on Labelle's Nightbirds album made it a definitive statement of disco-era glitter and glitz, albeit with a gritty core. "Lady Marmalade" has become a pop standard, and decades of karaoke and cover versions can't take away from its raw musical power.
Even in his seventies, Toussaint was still making music that has the power to touch deep places. The 2009 album The Bright Mississippi is essential, and this beautifully subtle version of the 100-plus year old standard can stand up proud alongside Louis Armstrong, Jackie Wilson or any of the other untold versions recorded over the years.
Even in his seventies, Toussaint was still making music that has the power to touch deep places.
Explore topics
Share this article