Film: La Danse - the Paris Opera Ballet |

reviews, news & interviews
Film: La Danse - the Paris Opera Ballet
Film: La Danse - the Paris Opera Ballet
An absorbing documentary brings an entire theatre to life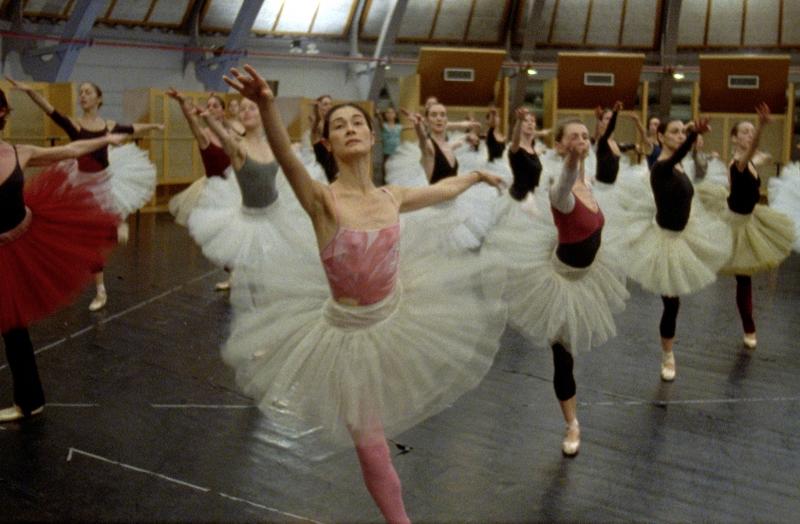 La Danse: a film chasing the spiritual draw of the work ethic to the world's finest ballet dancers
Whether there is still a phantom in the bowels of the Paris Opera or not, even more diverting is the fact that there is a beekeeper haunting its roof. This wonderful discovery makes a delightful scene in Frederick Wiseman's La Danse, one of the rare top-notch films about dance aimed at a wider public than ballet fans.
The last great dance film (vastly more fun than anything from modern Hollywood) was Ballets Russes five years ago, a celebration of old dancers' nostalgia for golden days in the Thirties and Forties, ripe with gossip, fantastical individuals, tall stories, embellished glories and irresistibly melodramatic human relationships. Wiseman's is the diametric opposite, a serious, deliberately remote camera study of the magnificent Paris Opera Ballet inside its home theatre, the Palais Garnier, which suggests a spiritual relationship of the dancer to the dance, like knight to grail, as if the nature of the work of ballet and what it comes from is something that first and foremost must speak to the spirit.
He's said his documentaries are based on unstaged and unmanipulated daily activities, but that both his shooting and his editing is "highly manipulative... The crucial element for me is to try and think through my own relationship to the material." His relationship seems to be the fascination of a fact-minded American with the mystique, quirks and anomalies of a great European institution that houses an activity hedged about with quite as much mystique and anomalies of its own. He really does attempt to get inside and discover why highly disciplined and intelligent adults are prepared to incarnate children's fairytales with utmost seriousness, or what so fascinates them about repeating steps and roles over and over for 20 years of their physical prime.
Unlike Michael Waldman's 1996 TV documentary about the Royal Opera House, The House, Wiseman ignores everything on the surface - the star names, the rankings, the office politics - and places every occupant of the Paris Opera on the same footing, as an component of a vast and mesmerising institution. Beekeepers, ballerinas, seamstresses, laundresses, pianists, all are indispensable in Wiseman's portrait, which is why it is an engrossing film, not about la danse so much as la danse humaine.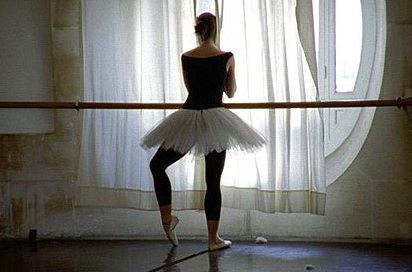 However, his atmospheric shots of the monumental empty cellars, the echoing staircases, the flawed studio mirrors, also imply ghosts, reflections, obedience to icons, as if he believes closeness to tradition is a key factor in why the ballet thrives at such a high level (for many people the Paris Opera Ballet offers the most finished and beautiful classical ballet dancing anywhere in the world). He films coaching sessions that are spare in words but have the intense and courteous seriousness of university lectures for the very bright. Encounters with the director are intelligent, sensible but markedly proud of the place.
There is a degree of frustration in the film's not identifying the dancers, choreographers or even management as they go about the tasks of la danse, yet this means that it has to work to the innocent eye, as a film about work. Or rather, the spiritual pursuit of a most fastidious work ethic, inside a building that is one fabulous film set. And Wiseman hasn't failed to see this. From the dank, stone, dripping cisterns underground, to the portentous marble foyers and vast staircases, to the radiant Chagall ceiling painting in the glittering auditorium, this is a magical old institution that squeezes work out of people, relentlessly but willingly.
The camera roams democratically from the dance studios where choreographers try to write proletarian dreams on racehorse dancers, and directors' offices where rich American benefactors bargain their special privileges, to the empty auditorium where a black cleaner hoovers up with a vacuum cleaner strapped to his back. All this, says Wiseman's film, makes the Paris Opera Ballet, and necessity is the mother of its values, rather than invention.
The artistic director addresses the company on imminent changes to pension rules, stating that for all of them simply to be part of the Paris Opera will be enough, even if she has to let someone go in order to maintain the company's standard. The dancers spontaneously applaud, proud as hell. This constant aspiration must be what enables a principal ballerina who keeps getting a sequence wrong to maintain her determination despite the criticism of her by the coach, that she's stiff, that she surely must understand by now what she should be doing, ergo that she's dumb. "You blame me too much," she laughs robustly, but she knows she's letting herself down.
Dance-lovers will be magnetised by the minutely nuanced coaching of Ghislaine Thesmar or Laurent Hilaire, the dancing of Manuel Legris, Nicolas le Riche, Marie-Agnès Gillot, Dorothée Gilbert, Emilie Cozette, Hervé Moreau and many others, etched in lightness and well-bred hauteur. Viewers will note the incredibly lovely feet of both sexes (Sylvie Guillem's famous feet came from this training mould) and the arrogance of French necks. The Paquita rehearsal footage is sumptuous - only in France - and the Nutcracker footage will raise, once again, the mystery of how Rudolf Nureyev, their transforming director 20 years ago, could have produced such fabulously expressive and polished standards on the back of such fiddlydiddly and inexpressive choreography.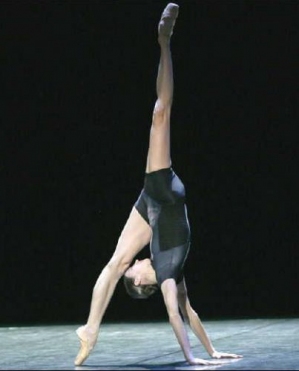 But the dance-lover may feel a premonition of the Titanic approaching an iceberg. Wiseman was filming last year when the Paris Opera Ballet was rehearsing a very mixed bag of modern dance far from its traditions. Stimulating physically as it may be for some dancers to perform Wayne McGregor's ripped, metallic, jagged moves in Genus (right, Marie-Agnès Gillot), or gratifying from the acting point of view to thrash about and yowl as they do in Mats Ek's House of Bernarda, or chuck blood over themselves and twitch rabidly as they do in Angelin Preljocaj's Medea's Dream, none of these works links much to the native dance language in which they've all trained so meticulously, and in which they take such evident pride.
It appears from the director's exasperation that not enough of her "younger generation" of dancers are interested in her taste in modern choreography. She's seen on the phone, telling someone that the major effort in adding a new work to the repertoire involves getting all the creators, management, dancers and support staff to unite over the work. "To me the result has to be a gift to the public," she says, "people need to feel the result without any explanation."
This is what Wiseman achieves with his film (though it's a good half-hour too long for me), but he also, unwittingly, documented a real aesthetic crack in the centre of the Paris Opera Ballet, just by being there at that time.
La Danse is released this week, and currently shows in London's Barbican Centre, Clapham Picturehouse, Curzon Mayfair, Greenwich Picturehouse, HMV Curzon Cinema, and Richmond Curzon, and at Bristol Watershed, Dublin's Irish Film Institute, Manchester Cornerhouse, Oxford's Ultimate Picture Palace and Smithfield's Light House Cinema
Visit the Paris Opera website for information on current ballet performances