CD: Bruce Forsyth - These Are My Favourites |

reviews, news & interviews
CD: Bruce Forsyth - These Are My Favourites
CD: Bruce Forsyth - These Are My Favourites
An unexpected Brucie bonus as the cheesy TV star delivers cheerful big-band frolics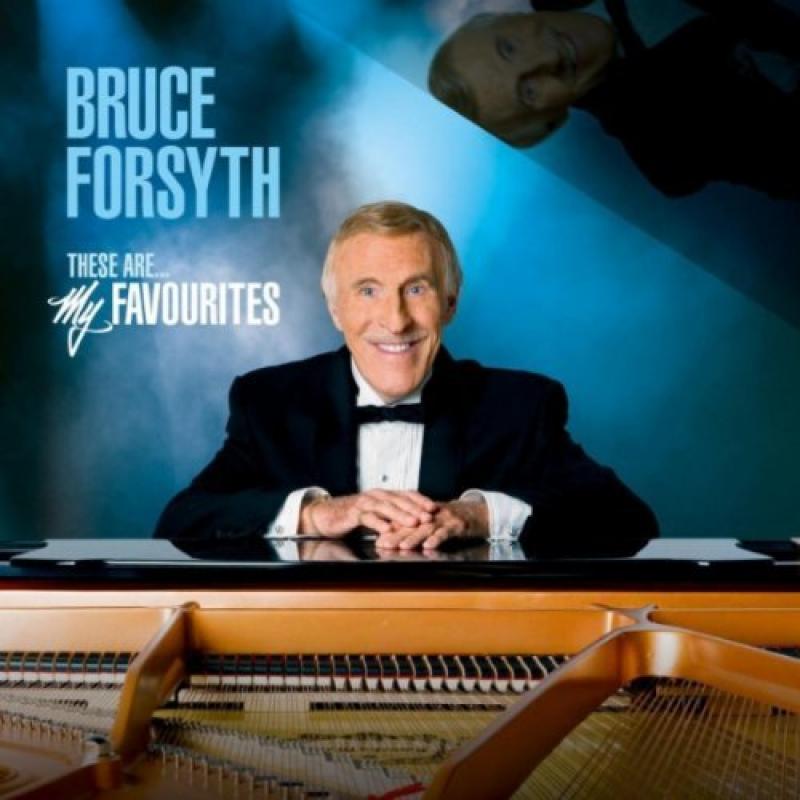 Bruce Forsyth, not pondering a tech-step direction.
There's a curious misconception that pop music began with The Beatles, or possibly with mid-Fifties rock'n'roll. Bruce Forsyth was involved with musical entertainment long before that. At 14, during World War Two, he was on the road playing ukulele, accordion, singing and tap-dancing as Boy Bruce, The Mighty Atom. Most perceptions of him date from his years fronting cheesy Saturday-night TV, from The Generation Game to Strictly Come Dancing, but with his first album in three decades, at 83 years old, he has returned to his roots with a certain charm and style.
Forsyth has chosen old standards he enjoys and created a set harking back to the golden age of easy listening, when BBC Radio 2 was all Matt Munro and syrupy echoes of the swing era. Obviously, this was never a vibrant musical direction but in an age when Michael Bublé is regarded as faintly acceptable, and a mass of successful young pop artists record rubbish "Rat Pack" albums, why not embrace a singer who was there the first time round? Forsyth's voice, with a few exceptions, is surprisingly rich and he has wisely gathered a crack team around him – Barbra Streisand arranger Chris Walden and a coterie of top London jazz players are all overseen by producer and jazz trumpet virtuoso James McMillan.
The album has an easy looseness that's unexpected, with even the slow numbers bleeding pleasingly crafted nostalgia and a snifter of Henry Mancini/Nelson Riddle atmospherics rather than saccharine schmaltz. Technology is used to rejig a duet Forsyth did with Nat King Cole in 1959 at the London Palladium, but his own versions of "Young and Foolish", "Night and Day" and "Let There Be Love" are ebullient good fun too. Clearly this is about as far from the cutting edge as is possible but for a Brit showbiz perennial in the twilight of an illustrious career, it's a bit of a triumph.
Watch mini-doc promo on These Are My Favourites
Forsyth's voice is surprisingly rich and he has wisely gathered a crack team around him
rating
Share this article