KT Tunstall: the fine art of downsizing |

reviews, news & interviews
KT Tunstall: the fine art of downsizing
KT Tunstall: the fine art of downsizing
Scottish singer-songwriter scales down for an intimate gig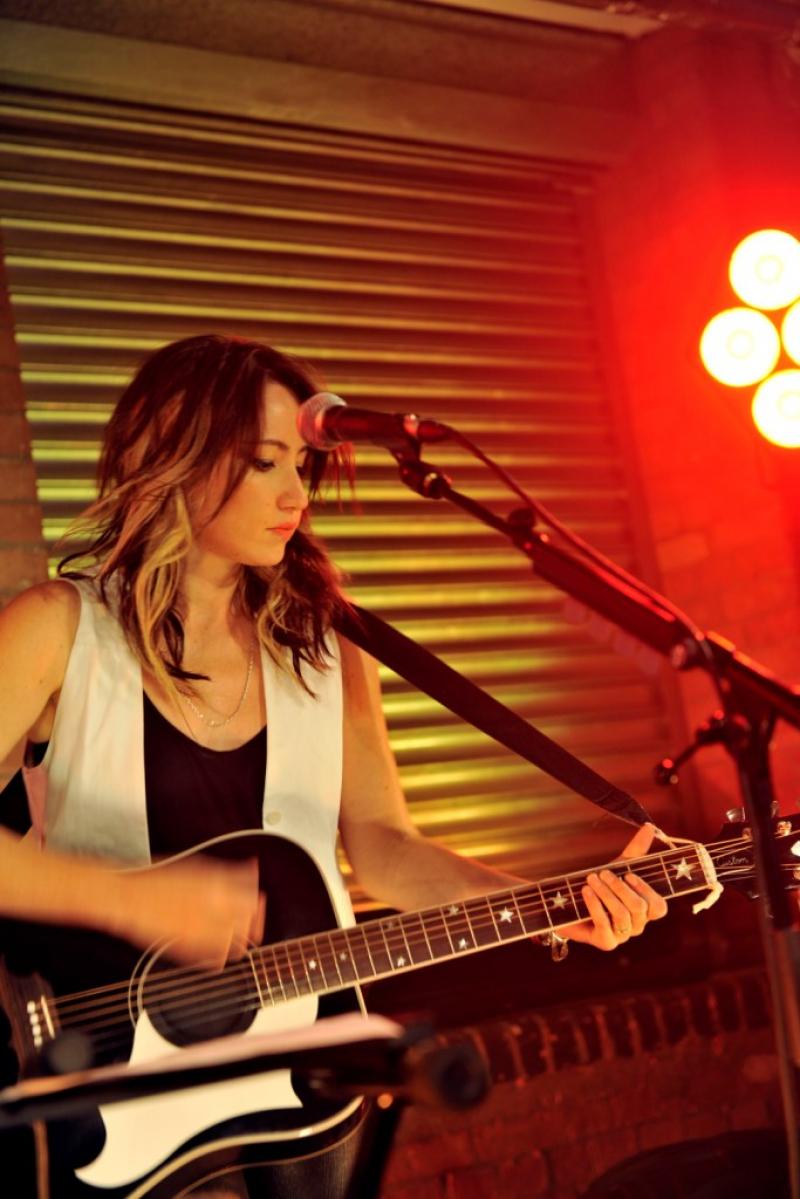 KT Tunstall: an in-yer-face blues-folk stomper
Spinal Tap's hapless manager had a great phrase for it. "Their appeal," he said, "is becoming more selective." There are other words which cover more or less the same waterfront: "stripped back", "scaled down", "raw", "intimate". All tend to be euphemisms for the plain fact that an act is no longer shifting the kind of units they used to.
In the accelerated career arc (swift rise, even swifter descent) which has become typical in the current industry climate, how to shrink with dignity and ingenuity is a question more and more musicians have to face.
KT Tunstall is the latest artist engaged in the fine art of downsizing. Her album sales have gone from quadruple platinum (Eye to the Telescope) to gold (Drastic Fantastic) to silver (Tiger Suit), hardly a catastrophe but a clear case of Spinal Tap Syndrome. Her latest release is a home-made seven-track EP of "little picky folk" songs which is only available at gigs and on her website. She is reaching the end of a (sold-out) solo tour of, yes, "intimate" venues in places like Bexhill-on-Sea. Last night in Edinburgh she played a club not all that much bigger than (and only a stone's throw away from) the bars and folk howffs she was playing 10 years ago.
The solo format is an acid test of the strength in depth of an artist's songbook. Tunstall fared pretty well
In fairness, the shift to a smaller scale appears to have been born as much from creative choice as necessity. Tunstall seemed very happy to be engaging with a few hundred punters rather than several thousands, and it did her music no harm at all. I've never really bought into her as a glittering glam rocker or a musical "weirdo", but as a purveyor of solidly rootsy pop and an in-yer-face blues-folk stomper, she is a dynamo.
Although last night she was playing solo, Tunstall layered her songs by adding live vocal loops and various rhythms to create the illusion of a small band behind her. It worked well – she's being doing this for years – although on songs like "Hold On" it did also emphasise precisely what wasn't there.
The solo format is an acid test of the strength in depth of an artist's songbook. On this score Tunstall fared pretty well. The soulful, atmospheric "Other Side of the World", the Celtic Bo Diddley beat of "Black Horse and the Cherry Tree", indeed, all the material played from her first album, proved irresistibly enjoyable; "Lost" and "Fade Like a Shadow", from Tiger Suit, and a couple of songs from the new EP proved that she is still capable of writing beautiful music. Most of the rest didn't quite match up, teetering close to anonymity.
But what was abundantly clear is that Tunstall is one of those artists who will thrive even when the industry slides into its full-blown nuclear winter. A natural performer with a warm and confident presence, you suspect she could play anywhere. She's also good enough not to have to.
Listen to "Skinny Lou" by KT Tunstall
Tunstall is one of those artists who will thrive even when the industry slides into its full-blown nuclear winter
rating
Explore topics
Share this article