Rebecca Ferguson, Clyde Auditorium, Glasgow |

reviews, news & interviews
Rebecca Ferguson, Clyde Auditorium, Glasgow
Rebecca Ferguson, Clyde Auditorium, Glasgow
X-Factorette captures the spirit of a Thirties speakeasy - shame about the band
Thursday, 23 February 2012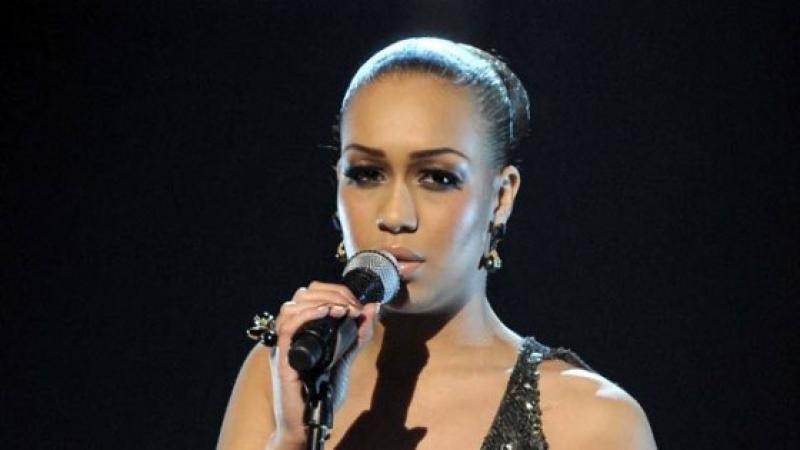 Rebecca Ferguson: a voice capable of silencing any army
Ever since that first Saturday night when Simon Cowell pulled back the curtain on mainstream pop music's most underhand dealings, there has been a certain type of artiste that a certain type of person struggles to take seriously.
What is often forgotten by those of us whose interest in chase-your-dream music-based reality television shows stops at the commercial breaks, however, is that between the tone-deaf girl group that gets voted off in the first week and the insipid, interchangeable boys beloved of teenage girls there is usually at least one remarkable voice. In 2010 that voice belonged to Rebecca Ferguson, a 25-year-old Scouse mother of two who ultimately came second to Matt Cardle. No, me neither. But I looked it up.
In red lipstick and a floor-length silver gown there was no question that Ferguson looked the part as she shimmied onto the stage last night, but it remained her voice that set her apart. Smoky, soulful, expressive - close your eyes and you could almost be transported back to some 1930s speakeasy. It's a voice that deserved the subtleties of a proper backing band, but instead of brass there was a synthesiser and at least one guitar too many.
This was a voice that could make a compelling case out of the phone book
Much of what was on show was taken from Heaven, her double-platinum debut that, if interviews are to be believed, has far more input from the lady pictured on its sleeve than the polished television image would normally leave space for. Ferguson introduced these tracks shyly, a different person between numbers, adjusting her strapless dress with a giggle. "I'm a completely different person than I was at my first audition; I had no confidence then," she said, and while she has certainly grown into an assured performer, these interludes came across like over-appreciative beauty-pageant platitudes. The audience, party to her televisual journey, roared appreciatively.
Lyrically some of those self-penned compositions left a little to be desired ("Shoulder to Shoulder" was described as being about "when youse are in love but youse keep bringing each other down when love should be free"), but the sentiment, although clumsy, rang true. And this is a voice that could make a compelling case out of the phone book. It was what made some of the Seventies-style disco numbers a little disappointing: they were performed excellently, of course, but with so much going on in the background it could have been anybody up there.
Perhaps that's why some of the set's finest moments came from cover songs. Kings of Leon's "Knocked Up" was not an obvious choice, but Ferguson's refusal to touch the original gender pronouns turns by-the-numbers rock into wicked, soulful rebellion. "A Change Is Gonna Come", the song that got her through The X Factor's auditions, benefitted from stripping away some of the instruments, but without the backing-vocal histrionics it would have silenced an army. I know this because of the power and beauty with which its final line was delivered.
Towards the end we were treated to the three tracks of her own; they were probably the strongest of the night: "Fairytale", a big bombastic pop number about the magic of schoolgirl crushes; "Run Free"; and debut single "Nothing's Real But Love" which had most of the auditorium on their feet. That what we were witnessing was the birth of a bona fide pop star I have no doubt - give it a year and watch this space.
That what we were witnessing was the birth of a bona fide pop star I have no doubt
rating
Explore topics
Share this article