The Model Agency, Channel 4 |

reviews, news & interviews
The Model Agency, Channel 4
The Model Agency, Channel 4
A fly-on-the-wall that needed more flies in the ointment
Wednesday, 23 February 2011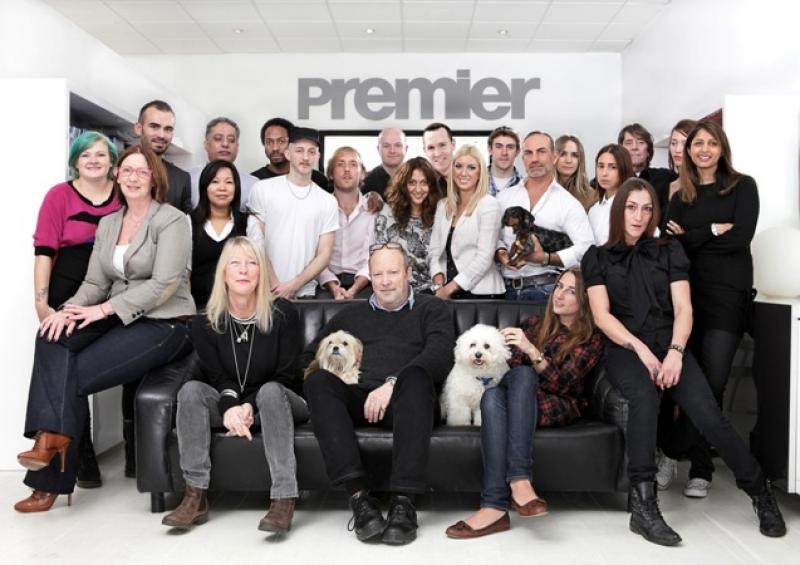 How do they keep those white floors so spotless? Although that's the least of the Premier team's worries
Why on earth did I volunteer to review this? I suppose it was because it would show me a world I had little knowledge of and therefore would be able to offer a fresh, objective perspective on. But 15 minutes in and I'm feeling like Malcolm McDowell in A Clockwork Orange being subjected to images of sex and violence, his eyes clamped open and his head held fast so there's no escape.
Except of course that would be loads more fun than this new reality TV show set in a London modelling agency, which unfortunately is more like watching nail varnish dry.
And the Clockwork Orange comparison isn't as fatuous as you might think. The drones in The Model Agency also seemed to speak their own language and exist in an England (Covent Garden, to be precise) which was part 1962 and part the not too distant future. Their open-plan office was an alienatingly austere world of white sofas, white desks, white walls, and even white floors; presumably so that any mere mortals entering this hallowed space felt dirty and unworthy as soon as they did so.
OK, so no tramps were kicked to death or women brutally raped during the making of this programme, but there was a certain amount of spikiness in the dialogue flying around. But the problem was it just wasn't spiky enough. In the opening couple of minutes, managing director Chris snapped, "Stop being an asshole" in an English accent that would clearly have felt more comfortable with "arsehole". But in a business that is, by its very nature, self-conscious and self-obsessed, it was only to be expected that this crowd would find it impossible to ignore the presence of the cameras and that there would be a certain amount of (bad) acting up to camera. The cattiness and bitching only seemed to stop when someone had to answer the phone.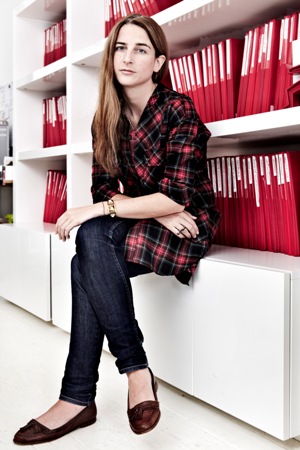 So with no one as acid tongued as their fictional facsimiles in the likes of Sally Potter's Rage or even Sacha Baron Cohen's Brüno, that was one potentially entertaining element out the window. And perhaps because the staff suspected they weren't delivering the goods there was also a certain awkwardness in the highly perfumed air in this opening episode. Putting an extra dampener on things was Annie (pictured right), who had the almost tautological title "Head of New Faces". Annie spent most of the time squeezing out crocodile tears for newby 16-year-old India whom the agency had been grooming for four years only to have her experience a mini-meltdown on her first important assignment in New York. "I've had about 10 cries today," snuffled Annie to no one in particular. "I yearned for someone to reply, "What do you want, a medal?"
But the biggest disappointment – at least on the strength of this opener – was that I who knew next to nothing about the modelling world learnt next to nothing. I already knew that models start obscenely young, and need to be obscenely thin (the main reason stick insect India decides to pack it in seems to be because some NY photographer told her she was too fat). I also knew that models can't be too tall or too short or too big-boned, or look like "girls you went to school with", and that (yawn) "it's every young girl's dream to be a model, but it's so, so hard". Whereas what I really wanted to know was why managing director, Chris had a framed picture of Winston Churchill on his wall. But one thing these self-appointed experts seemed most proud of was that they know a new "star" when they see one. And so we got introduced to one or two hopefuls, protective parents in tow, as they uncomfortably shuffled into the office. My wife and I immediately dismissed one girl with a weird side-parting and lifeless eyes as deeply ordinary: but what do we know? "You have a lot of potential and we'd like to work with you," was the agency's inexplicable verdict.
However, I will pay this programme one compliment: the hour I spent as a fly on Premier's pristine whiter than white wall felt like every second of the couple of days it was meant to encapsulate. But before you dismiss my verdict as that of a typical critic's snobbery towards reality TV, I have a lot of time (too much, in fact) for the likes of The X Factor and Big Brother. But maybe The Model Agency will get more of a spring in its catwalk step once it gets going. Unfortunately I don't think I'll be sticking around to find out.