The Sunshine Boys, Savoy Theatre |

reviews, news & interviews
The Sunshine Boys, Savoy Theatre
The Sunshine Boys, Savoy Theatre
Double Trouble: Neil Simon's classic comedy about clashing comics is revived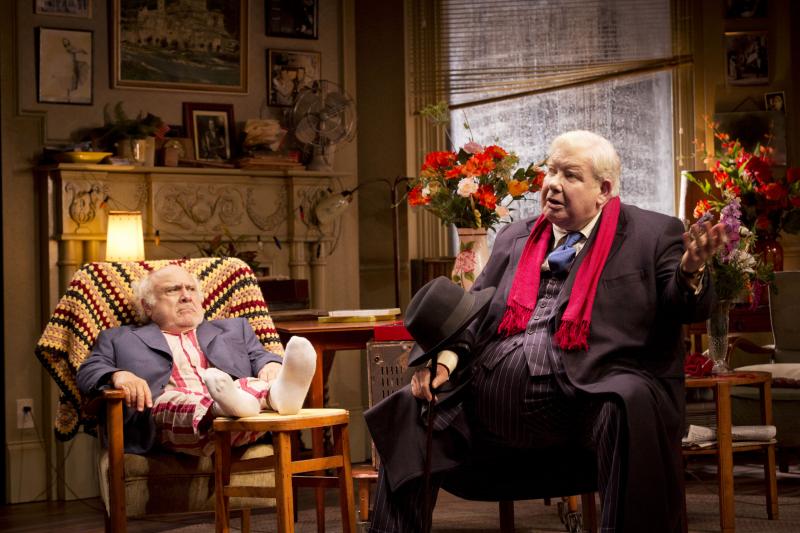 Two's company: tiny Danny DeVito somehow manages to overshadow Richard Griffiths
Being in a comedy double act is like being in a marriage. Except, as half of a humorous twosome once told me, with less sex. There are ups and downs and the chances of splitting are high. The push-pull tensions of the double act are explored in Neil Simon's The Sunshine Boys, first seen on Broadway in 1972, then famously on film in 1975 with Walter Matthau and George Burns. Thirty years on from its premiere, is the magic still there?
Well, the star casting certainly is. Danny DeVito, making his West End debut, has the dominant role as cantankerous clown Willie Clark, while Richard Griffiths is his more laid-back ex, Al Lewis. They had been together for 43 years when Lewis abruptly wanted out. Now, after over a decade apart, Clark is living in a shabby New York hotel, where he spends his days alone reading the Variety obits of friends he barely remembers. Lewis, meanwhile, is settled out in the sticks. Suddenly television wants them to recreate their vaudeville act one more time for a nostalgia special. They have to bury the hatchet without, as it were, burying the hatchet in each other.
Say it gently, but maybe Neil Simon is a little dated
The plot follows a predictable path. Clark's nephew Ben (Adam Levy) coaxes them together for a summit and discovers that even at their peak they never got on. If Lewis wasn't spitting at Clark on stage he was poking him with "da finger". Eleven years after their last performance the bruises are only just fading. Yet he still put up with it for 43 years. Why? Couples stay together for the kids, Clark stayed with Lewis because they were so funny: "Nobody could time a joke the way he could time a joke... one person, that's what we were."
And so there is a rapprochement of sorts. When the second half opens with their legendary "Doctor Sketch" the evening truly springs to life. DeVito is, unsurprisingly, a gifted physical comedian and, while there is not a lot of natural chemistry, Griffiths is a decent foil. The shtick is corny – and some business with a pneumatic comedy nurse could have come straight out of The Producers – but boy, do the giggles fly thick and fast.
There is plenty of comedy to be had throughout from the physical contrasts. The stars make, for instance, a truly odd couple while shifting chairs about. DeVito would seem tiny alongside any adult. Alongside Griffiths, DeVito resembles a rubber dinghy being overtaken by an oil tanker. DeVito's performance is easily the stronger of the two. Not only does he have the best lines, but Griffiths is a little too stately and his accent not completely convincing, the latter surprising because he has frequently delivered American accents. An appearance in the sitcom Episodes springs to mind.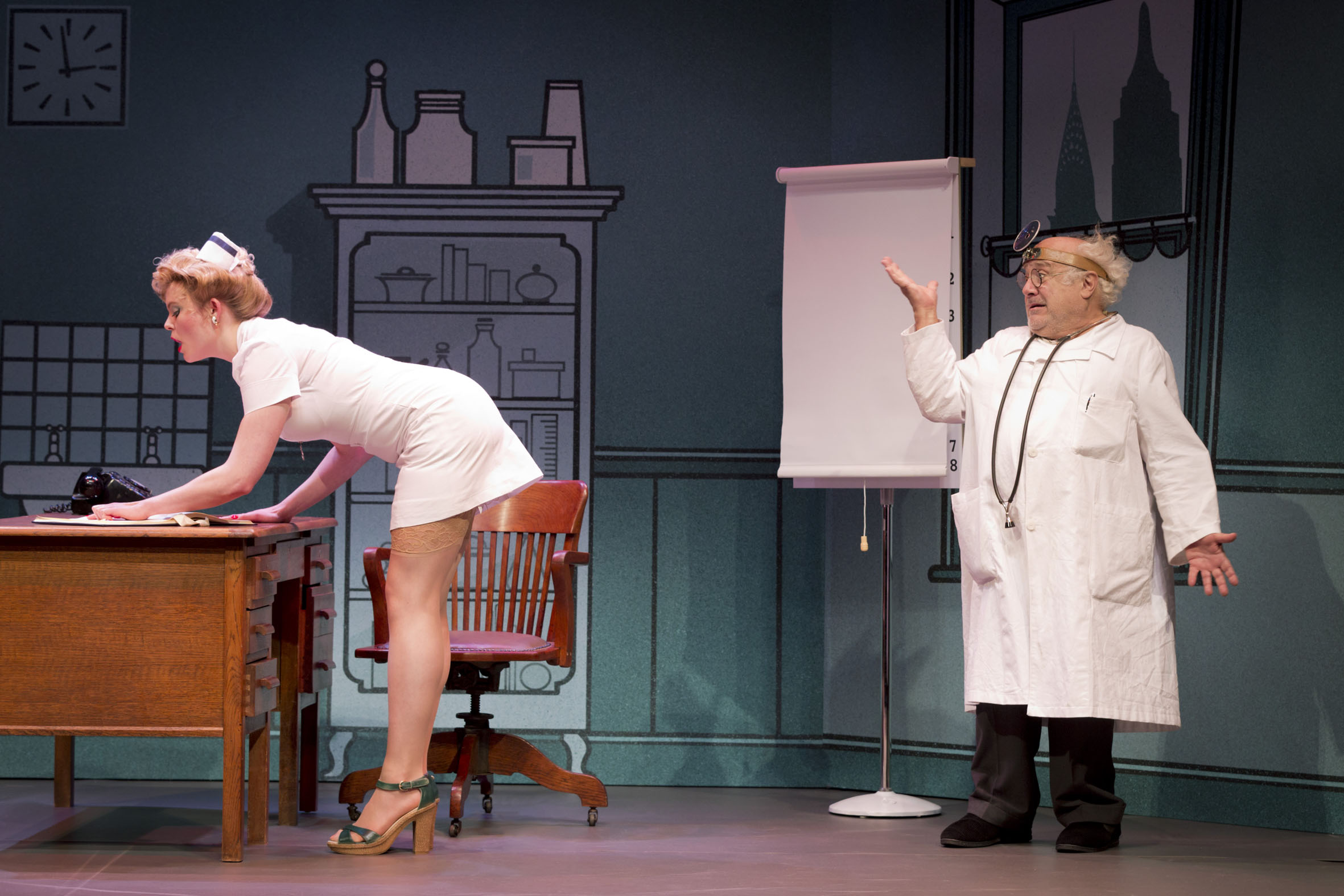 The real issue with this production, directed by Thea Sharrock, is the pace. The first half has most of the sparky dialogue and neat choreography. The Doctor Sketch ups the tempo after the interval but then it all becomes rather static and a little flat. There is some whipsmart chat between Clark and a less cartoonish real nurse (Johnnie Fiori), but the energy generated earlier eases off. The finale is almost too slushily sentimental for words, the duo destined to bicker and nitpick until one of them keels over.
All of which is not to say that The Sunshine Boys is not entertaining. There are plenty of laughs, and Hildegard Bechtler's faded hotel suite set neatly conjures up the feeling of how far Clark has fallen. It is just a disappointment because initial expectations were so high. Say it gently, but maybe Neil Simon is a little dated. We live in a very comedy-literate world now and so much more is known about the brutality and power balances of duos. Think of the way, for instance, Peter Cook verbally assaulted Dudley Moore during their later Derek and Clive recordings, only a few years after this play premiered. There are hints of that darkness behind the sunshine of comedy here, but only hints.
Alongside Griffiths DeVito resembles a rubber dinghy being overtaken by an oil tanker
rating
Share this article