DVD: The Black Panther |

reviews, news & interviews
DVD: The Black Panther
DVD: The Black Panther
Grim British true-crime drama leaves a nasty taste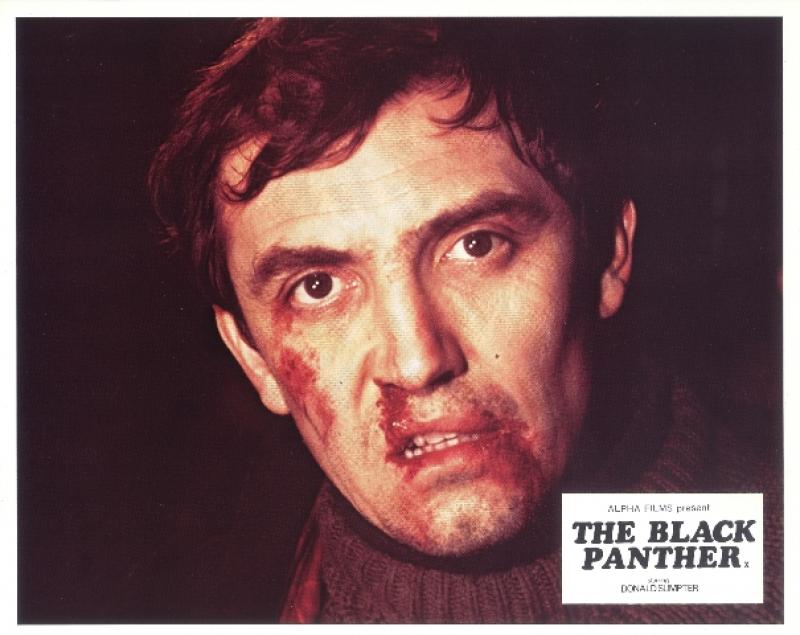 The Black Panther: the all-too convincing Donald Sumpter as the psychopathic Donald Neilson
The bad taste left by The Black Panther lingers like a mouthful of cinders long after it's been expelled from the DVD player. This latest entry in the BFI's Flipside series of rescued British film obscurities is the shocking adaptation of the story of British murderer and psychopath Donald Neilson, dubbed The Black Panther by the Seventies' press.
The film arrived in cinemas in 1978 within months of Neilson's conviction and was swiftly banned by local authorities concerned it was a gratuitous cash-in.
It opens with Neilson preparing for crime. Ex-army, with a head full of the sound of marching feet and the snap of gun cartridges, he bungles the raid on a small post office. His hood is pulled off by the elderly postmaster. Although he appears to be living rough in some woods, Neilson actually has a home life. An obsessive, abusive martinet, he carries on as though he's ordering weakling squaddies around. He drives an army Jeep. War porn flickers on his TV screen. Military memorabilia fills the bolt hole where he plans his next crime. He bungles that one too, killing in the process. This vile fantasist is played with automaton-like detachment by Sumpter. Neilson was caught after kidnapping the teenage heiress Lesley Whittle, who died as a result.
The Black Panther is so deadpan, so imbued with wretchedness it verges on the unwatchable. Though certainly not enjoyable, it doesn't conform to exploitation stereotypes. There are no thrills. Directed by Ian Merrick, the film looks fabulous and is accompanied by a detailed booklet and a raft of extras, including the short 1979 film Recluse, based on other British true-crime events. Beyond the grim Sumpter, what makes The Black Panther so worrisome is its lack of editorialising and explanation.
Watch the trailer for The Black Panther