Seeking a Friend for the End of the World |

reviews, news & interviews
Seeking a Friend for the End of the World
Seeking a Friend for the End of the World
Knightley and Carell make for a very odd couple in aimless apocalyptic romcom road movie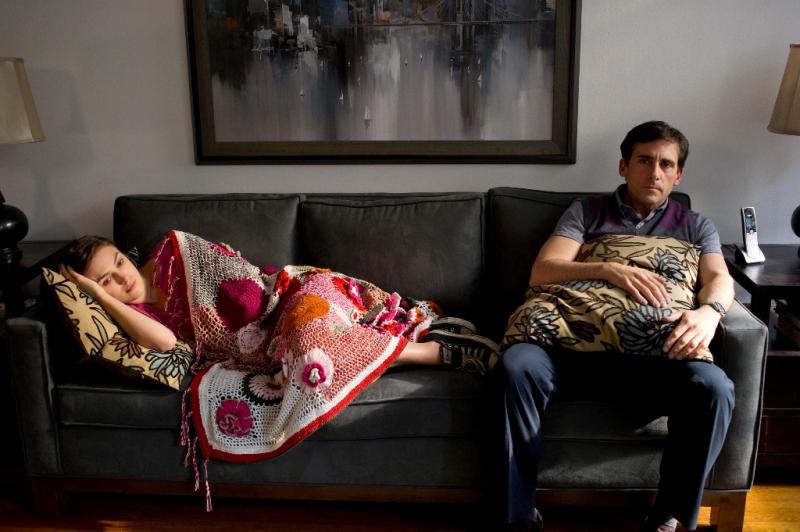 Keira Knightley and Steve Carell: not made for each other
In romantic comedy, the task of the leads is to overcome whatever obstacles are thrown in their way to find true love before the closing credits. In Seeking a Friend for the End of the World, that imperative takes on a particular urgency. A larger obstacle awaits than the mutual antipathy that usually keeps the hero and heroine apart: namely, the eponymously predicted End of Days. An asteroid is heading Earthwards.
Humanity has three weeks to put its affairs in order, get its insurance claims in and prepare to meet such Makers as exist.
For certain parties that means ducking out of dead-end relationships before it's too late: Dodge, a depressed desk-worker played by Steve Carell, promptly loses his wife (played by his actual wife Nancy Carell), while his young English neighbour Penny (Keira Knightley) dumps her slacker boyfriend. Romcoms tend to throw up the odd odd couple, but from the start it's apparent that these two will have many rivers to cross before they find something in common.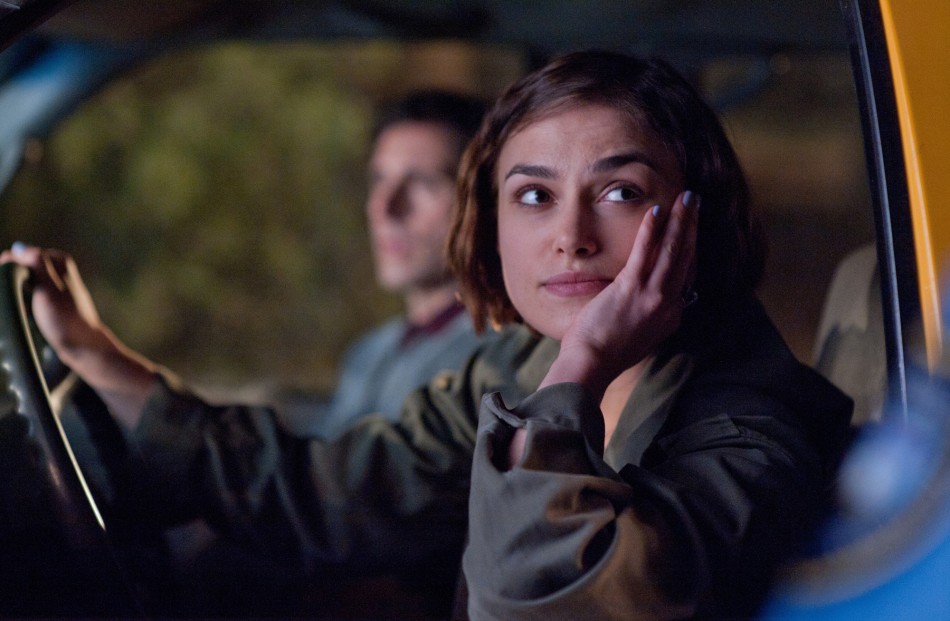 Penny enters via Dodge's fire escape one night from straight off of the romcom's central casting conveyor belt: the kooky daffy giddy hippy chick. Once upon a time Shirley Macleine or Goldie Hawn and probably Meg Ryan could have effortlessly gussied up a performance. For Knightley it's a taller order. She has lately been developing her acting chops in the likes of The Children's Hour and A Dangerous Method, but the business of remaining relentlessly upbeat calls for a different sort of technique. Knightley gives lovely sleep – Penny is basically narcoleptic – and quite convincing stillness too. Her antic moments are less endearing. Carell, meanwhile, knocks off this kind of downbeat learning-how-to-love performance by the yard. "I'm getting my midlife crisis in just under the wire," he explains. What, again?
Neither lead is helped by debut director Lorene Scafaria's mawkish script. Yoked together by an ambition to say their farewells - Dodge to a long lost girlfriend, Penny to her distant family – they embark on a road trip which brings them into contact with random humanity as it prepares for its quietus: a rioting mob, a trucker with cancer who has hired a hitman to take him by surprise, a diner where everyone is super-friendly, Penny's ex who has stuffed a suburban bunker with guns and potato chips. Along the way they tell each other the back story of their lives. It's a structural flaw the film never remotely overcomes. As you're introduced by hearsay to yet another off-screen character (though Knightley chats to her people by satellite phone), you start to hanker for this end of the world to be expedited. Dodge's reunion after 25 years with his estranged father is a particular nadir, even if his old man is played by Martin Sheen. There's also a dog and a set of vinyl records with no discernible function.
Along the way, opposites somehow attract. Without giving anything away, the ending is almost moving. But somewhere inside Seeking a Friend for the End of the World there is a tighter, more disciplined film about seizing the day and the pursuit of happiness enshrined in the Declaration of Independence. As it is, this romantic comedy about the end of the world loses interest in the implications of its outlandish premise. Neither quite romantic nor comic nor apocalyptic enough, if you're seeking a film for the end of the world, look elsewhere.
Watch the trailer to Seeking a Friend for the End of the World
Introduced to yet another off-screen character, you start to hanker for the end of the world to be expedited
rating
Explore topics
Share this article