Darksiders II/Sleeping Dogs |

reviews, news & interviews
Darksiders II/Sleeping Dogs
Darksiders II/Sleeping Dogs
Our regular new column of Game reviews glams up Nordic style with the Horsemen of the Apocalypse and encounters moral ambiguity on the streets of Hong Kong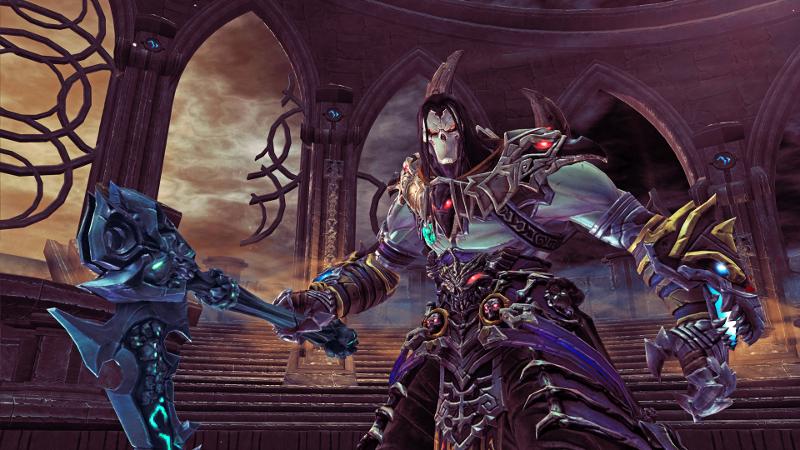 Darksiders II: awesome and expansive world design
If you've ever wondered what a punch-up between a horseman of the apocalypse and a massive angry ice giant would look like, you need look no further than Darksiders II, which sweeps into the gaming world this week. Death is the equine-straddling quadruplet we are following this time around as he pursues his quest to uncover a plot between deities which has seen his brother War imprisoned and falsely accused of kicking off Armageddon. Unlike the first game, the setting of the game is not Earth but the fantastical Nether Realms of the gods, an opportunity which the game-makers relished to go "over the top". And boy do they.
Heroically bucking the trend in modern game design to mimic cinematic, pixel-perfect realism, Darksiders II is joyously, unapologetically garish. Like a heavy-metal album cover from the 1980s, the design of this game can only be described as Nordic glam. Death cavorts through worlds like a Goth in a Laser Quest, where ancient stone monuments drip with neon and gigantic deities erupt in Technicolor bursts. Prosaic language comes across as romantic instead of ridiculous, and atrocious Scottish accents are a must-have for a giant Viking dwarf god.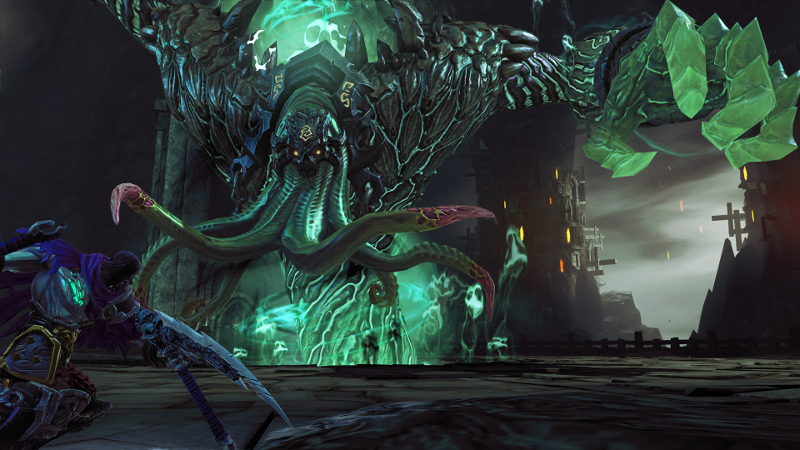 With its many influences proudly on display, the character of Death scurries about like a simian Prince of Persia, looting and trading and wielding hilariously disproportionate weaponry, all to a beautiful soundtrack, and amidst awesome and expansive world design. In response to demands from fans of the original, we are now given our horse – Despair – immediately, and much of the game consists of juxtapositions between peaceful riding and exploration, with frantic and majestic bouts of fantasy violence.
Darksiders II is a homage to a bygone era when games were trying to look like games and not like films. When violence was fantastical and harmless, and of course there is a magical amulet involved somewhere. Despite the unhelpful camera behaviour which makes the judgement of distances difficult, this is a glammed-up rock ballad of a game the likes of which is sorely missed in the industry.
Developed by Vigil Games. Published by THQ. PS3/XBOX360/PC/WiiU. Certificate 15+
Sleeping Dogs ****

The great debate over whether or not computer games should be pursuing cinematic realism at the expense of player interaction becomes harder and harder to resolve when games are released that are simply wonderful to behold (if not control). Into this debate falls Sleeping Dogs, the new offering from United Front Games and Square Enix. Avoiding the catastrophic temptation most games fall into these days, Enix have refused to rush the developers, and the costs and the delays have paid off. This game/film is spectacular.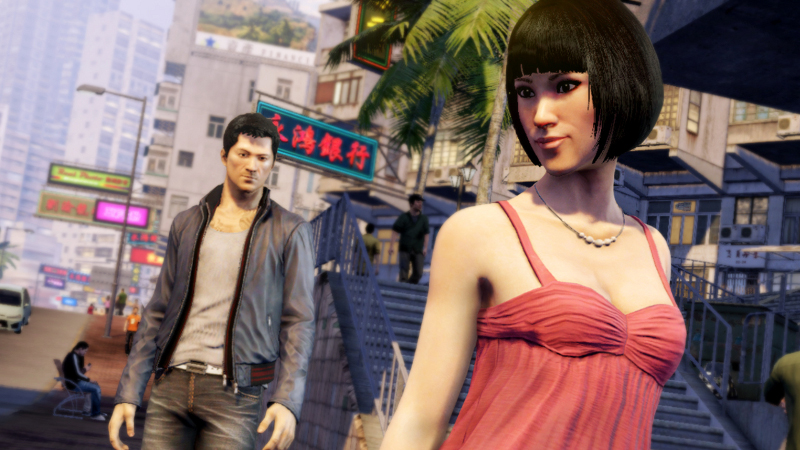 The gamer follows the character of undercover cop Wie Shen, as he attempts to infiltrate the Triad criminal network in Hong Kong. Depending on the player's choices, Wie's already morally ambiguous character can either remain loyal to the police, or lose himself into the Triad. It is very easy to lose yourself amidst the array of side-quests you stumble into as you fight, jump, kick and sprint your way through the catacomb streets of Hong Kong.
And it is the city which is the astounding achievement of this game. With its key development principle being an intuitive and interactive environment, they have literally built Hong Kong - right down to the leaking pipes and the individually sliced spring onions on the market stalls. As well as being free to drive any vehicle, play mah-jong in gambling dens, sing karaoke and eat ice cream, the gamer is able to turn the environment - and the many, many props within it - against the enemy, with hilarious and horrific effects. Think faces stuffed into air-conditioning fans, impaled on a tray of swordfish heads, circular saws, you get the idea.
The main issue I have is the amount of times I was compelled to simply put the controller down during extensive cut-scenes and wait to be included in the game again. The artful, fluidly executed martial arts sequences can become a little protracted too depending on how well you nail the combat techniques, however, any game which gives you the opportunity to fight like Bruce Lee whilst being dressed like the Karate Kid can be forgiven these minor quibbles.
Developed by United Front Games. Published by Square Enix. PC/PS3/XBOX360. Certificate 18
It's a homage to a bygone era when games were trying to look like games and not like films
Share this article