LFF 2012: After Lucia |

reviews, news & interviews
LFF 2012: After Lucia
LFF 2012: After Lucia
A Mexican school is the setting for this compelling account of the psychosis of bullying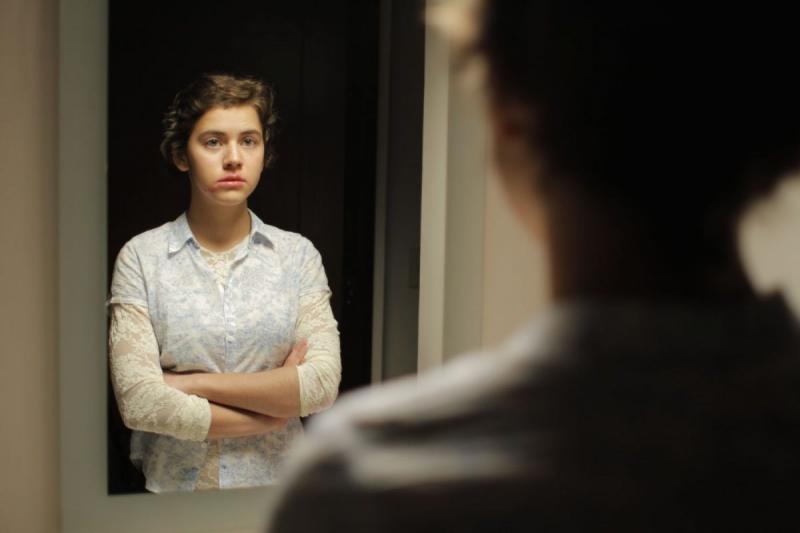 Nowhere to run: Alejandra (Tessa Ia) has to look to herself for help
It's the suffocating inevitability of what is done to the girl that makes you keep grimly watching. Mexican director Michel Franco's film is about people with nowhere to turn, expressed most brutally in the bullying of its teenage heroine Alejandra (Tessa Io).
But the title refers to the death of her mother Lucia in a car crash Alejandra was also in, which has left her burly, loving father Roberto (Hernan Mendoza) floating close to the mental edge, moorings loose and numb with inexpressible pain. Off-limits for aid, then, for his quietly practical, persecuted daughter.
The dangerously gaping hole in Roberto is clear from the start, but Franco shows Alejandra adjusting well after they move to Mexico City, making friends with the rich kids at school, mini-playboys and playgirls living the teenage good life after class. But when she lets a boy film their drunken sex on his phone, minor moral flaws are judged and she's marked as a victim.
Hollywood executives love universal situations, but here's one they might want to skip. These teenage bullies do things which a thriller super-psycho wouldn't be allowed, but are only a matter of degree in schools. There's a light unconcern to the inevitable escalation: the way on a school trip Alejandra is barricaded in the bathroom, then Franco cuts to her classmates boozing and partying in front of the barrier, casually removed as if it was there all along when they want to piss or, eventually, rape. This is a truthful adolescent world with little external adult context, where accepted actions build incrementally till collective viciousness becomes the norm. They're just playing, even as they make their ex-friend eat shit.
Franco makes After Lucia with the same insidious escalation exerted by its bullies, an unforced naturalism finally lurching into murder. The pain of watching it isn't just sympathy with Alejandra, but recognition of familiar adolescent sins.
This is a truthful adolescent world with little external adult context. They're just playing, even as they make their ex-friend eat shit
rating
Explore topics
Share this article