Jack Dee, Edinburgh Playhouse |

reviews, news & interviews
Jack Dee, Edinburgh Playhouse
Jack Dee, Edinburgh Playhouse
Comedy's Mr Misery returns to the stage - but has familiarity bred contentment?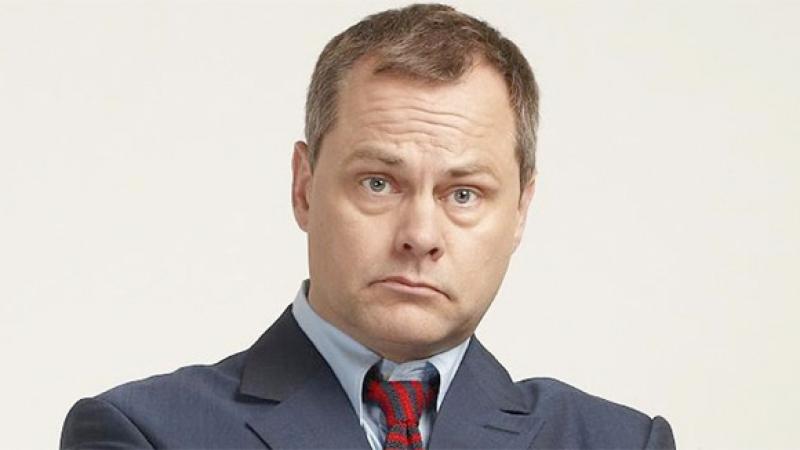 Jack Dee: keeping the magic of 2012 alive?
"When I was a teenager even I had a period when apparently I was quite morose," Jack Dee tells the Edinburgh crowd, his hangdog features projecting various extremes of existential agony. "But, hey, I got through it." This may be Dee's first standup tour for six years, but it's very much business as usual in terms of perpetuating his role as comedy's Mr Grumpy, eternally exasperated, irritable, acerbic. And, truth be told, these days a tiny bit predictable.
Apparently Dee decided to tour again because he figured someone had to keep the magic of 2012 going. He does indeed take a brief frolic through the highlights of this momentous year - the Olympics, the Jubilee, you know the drill - but there is no real theme to this two-hour show other than the eternal Dee riff: the accumulation of life's tiny annoyances into one big drag. He gets the obligatory Jimmy Savile gags out of the way within 30 seconds, leaving plenty of room to tackle the real blights on modern society: New Age vets, people who insist on turning off electric appliances before they go to bed, Kindles, donkey-shaggers and handymen who falsely advertise that no job is too small. "Really?" he asks mischievously. "To me that's a challenge".
For an encore he returns to play a song about all the crappy jobs he did before he became a stand up
Only Dee could work himself into a state of apoplexy over the instructions on a jar of mayonnaise, but most of his chosen topics are standard issue: the mind-boggling sloth of adolescents ("default setting: horizontal"), drinking, the innate oddness of religious faith and - in what has now become an open goal for any visiting comic to the Scottish capital - a rather tired pop at the city's much-delayed trams project.
He has quipped that he is touring because he wants to spend less time with his family, but his wife and four teenage kids are very much part of a show which occasionally sparks into hilarity - particularly after the interval - but more often simmers on a low heat of familiar, amiable misanthropy, not a million miles away from the slow burn of his BBC comedy Lead Balloon. For an encore he returns with a mandolin to play a song about all the crappy jobs he did before he became a stand up. It was only slightly funny, like a piece of early evening Radio Four filler.
Dee possesses one of the strongest and most easily identifiable personas in British comedy, but there is a suggestion that his sense of disgust is in danger of becoming too cosy. Certainly, too often last night it seemed to lead exactly where you might expect it to, particularly in a rather hackneyed routine about a teenage Jesus. This was a night when the Highland Spring didn't quite turn in to vintage plonk.
The show occasionally sparks into genuine hilarity but more often simmers on a low heat of familiar, amiable misanthropy
rating
Explore topics
Share this article