The Dark Charisma of Adolf Hitler, BBC Two |

reviews, news & interviews
The Dark Charisma of Adolf Hitler, BBC Two
The Dark Charisma of Adolf Hitler, BBC Two
Laurence Rees's new Nazi doc finds just enough new angles to keep things interesting
Tuesday, 13 November 2012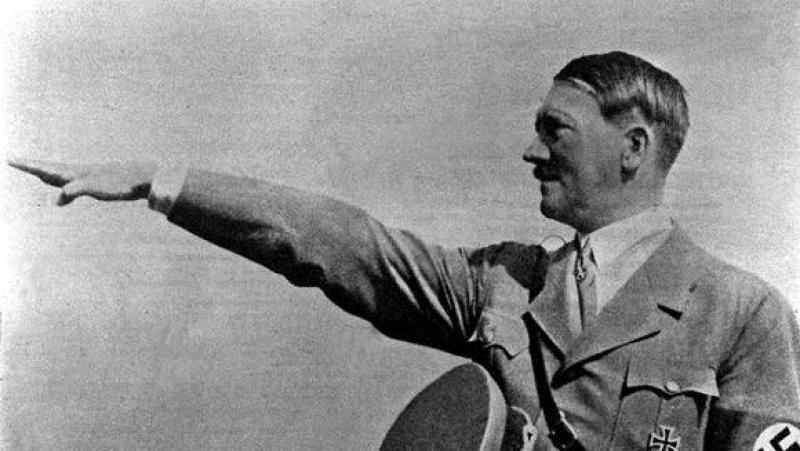 Hitler, an A-grade loser with a national appeal as incomprehensible now as it was disastrous then
So, another programme about Hitler and the Nazis. They mock the Brits all over Europe for our obsession with this subject. During the summer, I worked on a project with Italian associates who found this intense interest roundly bemusing. They subscribed particularly to the old joke that to create the British market's most successful ever book, it would need to include cats certainly but, most of all, Nazis.
So is there anything left for historical writer and documentary maker Laurence Rees to say in his new three-part series?
The answer is, "A little, yes". Having created the gripping The Nazis: A Warning From, History 15 years ago, and Auschwitz: The Nazis and the Final Solution in 2005, if anyone's the man for the job, it is he. The ground has been well raked over but then the subject is always fertile, an archetypal example, without parallel, of societal folly and ultimate wrongness on the grandest scale.
By the end of the first episode its protagonist has gone from embittered failing Viennese art student to a national leader
Backed up by "historical consultant" Professor Sir Ian Kershaw, possibly the world's leading authority on the Nazis, Rees sets out his case that this weird, awkward, dysfunctional man developed "a level of charismatic attraction that is almost without parallel in history". By this Rees doesn't mean that Hitler hypnotized the German people in a Marvel comic-style cosmic episode, but that Hitler's own strange foibles of character melded disastrously with the circumstances of the times and the deep-rooted needs and desires of the German people. Then, once his profile reached a tipping point with his public, Hitler was expert in building it into a national cult until eventually, as is made clear from footage of the Deutsche Christen movement parading through Münster with Nazi flags featuring crucifixes, it reached a messianic pitch.
What's relentlessly striking is what a freak Hitler was, even taken in the context of militaristic post-Bismarck German society and the demented Bavarian-flavoured fashions of the time. He jerks and rants on podiums, shrieking like the worst sort of work-place bully, exhibiting melodramatic gestures that recall the more deranged excesses of silent cinema, as well as a twitchiness that's all his own. "I destroyed all the other parties – they are all gone," he shrieks in a hideous strangled gargle; he viley smears the Jewish people from the very start, and he repeatedly avoids stating any hard policy in favour of harsh theatrical vagueness. The results of all this unpleasantness include a pig-tailed schoolgirl collapsing tearful in his presence as if he were Paul McCartney circa 1963, parts of the German church proclaiming him "the embodiment of the eternal will of God", and the previously dubious Josef Goebbels writing in his diary, "Adolf Hitler, I love you because you are both great and simple."
Such material is intercut with a few contemporary dissenting voices who saw him for the emotionally dead, dullard clunker he was, alongside the sinister rise of his infrastructure of terror. A quote from a Hitler Youth recalls that they were told that if their teachers hadn't quite got with the new programme, they should feel free to "smack them in the mouth".
By the end of the first episode of The Dark Charisma of Adolf Hitler, its protagonist has gone from embittered failing Viennese art student to a national leader who could claim, unquestioned and with a straight face, that his government will last a thousand years. Such lunacy is still gob-smacking. We all know what's coming but Rees throws in just enough revelatory fairy dust to keep us Brits returning for the next two.
Watch a brief trailer for The Dark Charisma of Adolf Hitler