theartsdesk in Rome: Building the Future, Slowly |

reviews, news & interviews
theartsdesk in Rome: Building the Future, Slowly
theartsdesk in Rome: Building the Future, Slowly
Piano, piano: Rome still isn't being built in a day
The rapturous reception for Zaha Hadid's groundbreaking, breathtaking new confection in Rome, Il Museo dell'Arte del XXIesimo Secolo - the 21st-Century Art Museum (MAXXI for short) - has reopened for the umpteenth time one of Italy's favourite cultural debates. Why the hell does it take so long to build anything decent in our capital city, especially when we have one of the finest traditions - if not the finest - in architecture, civil engineering and construction, of anywhere in the whole world?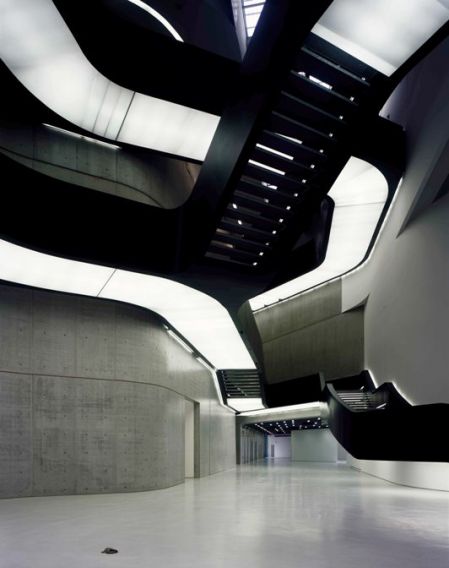 Well, "Rome," as the old expression counselling patience in all things has it, "wasn't built in a day." Indeed, the various waves of construction of the
città eterna
dating from its foundation in the seventh century BC were necessarily long and painstaking, but in each of most significant periods of development and creative expression, there was a strong leader at the helm: various Roman emperors in Classical times and various popes in the Renaissance and Baroque eras. Soon after becoming the capital of a united Italy in September 1870, when the papal defences were overcome by the victorious forces of the Risorgimento (National Awakening) movement led by military heroes like Garibaldi in the name of the formerly Turin-based Savoy royal dynasty, the city became an enormous building site.
In fact the architectural and town-planning implications of sudden regime change in late 19th-century Rome were every bit as drastic as the political agenda. Put the Pope back in his box (well, the Vatican City is a decent-sized box, even for the HQ of the world's largest religion), and then turn this higgledy-piggledy, chaotically backward city into what contemporary Downing Street spin doctors would call a "World Class Capital City".
With a massive army of engineers, architects and bureaucrats, the Eternal City's new Turinese masters set about restyling the place with the kind of verve and ruthlessness that nowadays we associate with cities like Shanghai or Mumbai: shut up and build.
In a brave attempt at playing catch-up with other major European capitals, massive new thoroughfares of brutal Haussmanian dimensions such as Via Nazionale and Via Cavour were driven through quaintly medieval neighbourhoods. Vast new ministries, administrative buildings and assorted monuments in the somewhat bombastic officially approved new style (combining elements of Renaissance and Baroque with north European construction techniques) were shoehorned into prime locations all over the city.
Some of these
grands travaux
certainly took their time: Giuseppe Sacconi's gigantic white marble confection in Piazza Venezia, the Altare della Patria (known generally as the Wedding Cake or the Typewriter), was designed in 1895, started in 1911 and only finished in 1935. Guglielmo Calderini's overwhelming Palazzo di Giustizia (the Law Courts, known by Romans as
il Palazzaccio
– that bloody building) between the Tiber and Piazza Cavour took 11 years to complete, and almost sank into its marshy foundations. Calderini allegedly topped himself in despair, or so says the urban legend that every Roman loves to trot out for visitors.
Along with the overblown eyesores and grimly anonymous Parisian-style boulevards, a vast quantity of high-quality, finely rendered
palazzi
- residential and commercial-use blocks – were built in Rome between 1870 and the First World War, which characterise the city today.
A similar pattern took place during the Ventennio – the 20-odd year regime of Benito Mussolini. Il Duce's raw self-promoting dynamism and neurotic anxiety to establish himself as the logical and perhaps even legimate successor to the Roman Emperors brought the wholesale destruction of yet more quaint medieval quartieri in favour of grand boulevards. Il Viale dell'Impero (now Via dei Fori Imperiali) drove a straight line from his office window overlooking Piazza Venezia to the Colosseum. Via della Reconciliazione famously destroyed the real wow factor of Bernini's Piazza di San Pietro, by knocking down the houses which had previously hemmed it in in order to create a Albert Speer-type vista from the Tiber all the way to the Basilica of St Peter.

Whatever the political consequences of his otherwise crazed regime, Mussolini was also responsible for nodding through a vast quantity of very high-quality housing and commercial-use properties, as well as some outstanding public buildings, many of which were constructed under the international trade embargo which made the importation of any foreign materials impossible.

Although it was never completed, the Esposizione Universale di Roma (EUR), sited slightly to the south of the city, and planned for opening in 1942, contains some original and distinctly eyecatching buildings: the sci-fi Palazzo della Civiltà del Lavoro (1935-40) designed by Guerrini, La Padula and Marino – known generally as il Colosseo quadrato (the Square Colosseum) - and Adalberto Libera's sublime, pace-setting Palazzo dei Congressi (1938-50).

Despite its recent restyling as an overcrowded suburban mall, Angiolo Mazzoni's majestic Stazione Termini – commissioned in 1925, approved in 1939, completed in 1950 – is still one of the finest railway stations in Europe, while some of the Fascist era's post offices, notably Figini and Pollini's date-box-shaped Palazzo delle Poste in Via Marmorata (1935), are exquisite by any criteria.

It's particularly important to stress just how good a lot of the architecture – and quality of construction – was during the Fascist era in Italy, in order to put the overall spirit and the terms of the debate surrounding all the building projects of any cultural significance that have come out of Italy ever since. As with every other single area of cultural endeavour, the predominant mood in Italy from the end of World War Two has been one of collective embarrassment - nay, denial – in the face of everything that happened in the previous quarter-century.
"When I'm dead you can build there" was one of the Communist mayor's catchphrases
The emergence of the Italian Communist party in the post-war years (aided and abetted by its fellow travellers in other parties and organisations) as the supreme arbiter of political and cultural correctness was in faithful observance of a famous dictum of its charismatic founder, and a highly original thinker, Antonio Gramsci. His creed was to establish egemonia culturale – dominating, and even controlling the cultural debate – as a means of establishing wider political control on society. Applied pragmatically by the equally brilliant post-war Communist leader Palmiro Togliatti, this translated thus: closing down any meaningful debate of the qualities (if any) of anything produced or achieved under the previous regime, whilst effortlessly (and silently) absorbing all of Fascism's foot-soldiers under the Partito Comunista's ample skirts, with no further questions asked.

Whatever their innermost political thoughts, the finest architects active under Mussolini's regime had certainly bowed their heads to officialdom in order to work. Among them were the sublimely masterful Pierluigi Nervi, as well as the Milanese Luigi Figini and Gino Pollini, and the innovative Milan-based BBPR studio (Banfi, Belgioioso, Peresutti e Rogers, the last one being Richard Rogers's uncle). They all went on to prosper under the new democratic order, acting as though they had all awoken from a 20-year slumber.

Indeed the post-war years saw Italy emerge perhaps second only to the USA as a crucible of innovative architecture, though almost none of it was happening in central Rome. Significantly, Nervi's magisterial Paul VI Audience Hall is inside the Vatican walls, and his three sports stadiums are all well outside the city centre.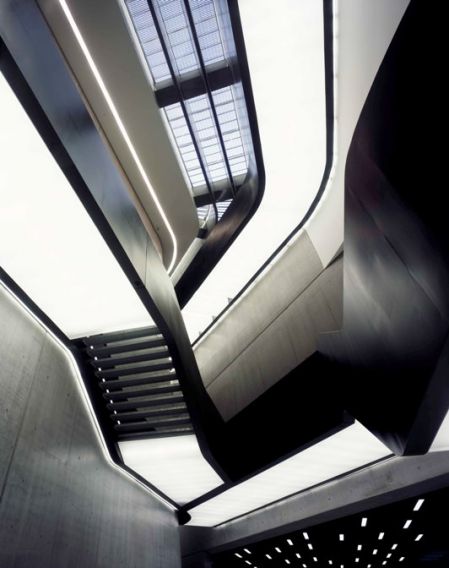 Inspired (or rather conditioned) by the Communist party's "don't mention the war (or Fascism)" policy, Rome's municipal and town-planning authorities simply blanked out on the idea of any significant new construction anywhere in the Eternal City, and concentrated entirely on a heritage-driven restoration policy. Until very recently, it was still a slow and arduous task to obtain change-of-use permits to convert an abandoned warehouse into loft-residential or small commercial unit space.

The high priest of this policy was Giulio Carlo Argan, Communist mayor for three years from 1976 and distinguished architectural critic: "When I'm dead you can build there" was one of his catchphrases. Read his lips: no new buildings. In common with the creator of Poundbury, Argan was also an early sympathiser with the Green movement. But the ethos he instilled in his successors in the Campidoglio (the Capitol Hill, where the Mayor's Palace is appropriately situated) was to eschew anything grandiose or monumental, lest it in some way invoked the spirit of the Altare della Patria or any of Mussolini's grands projets.

Although its inspiration was clearly and laudably multicultural, the construction of Rome's impressive and somewhat futuristic first mosque (1985-91), albeit in an unprepossessing area in the outskirts, received at the time more criticism than praise. Its architect, Paolo Portoghesi, was perceived by the left-wing intelligentsia as at the beck and call of erstwhile Socialist Prime Minister Bettino Craxi. Balding, overbearing, power-hungry, and scornful of Communists, Craxi was in turn perceived as a kind of modern-day Mussolini.

Thus the deeply rooted subliminal equivalence of signature buildings to the overbearing authoritarian ways of the past, with the slow and exasperatingly bureaucratic adminstrative structures in Rome, not to mention Italy's frequently chaotic funding channels, have all combined to smother aspirational architecture here - until very recently.

The constructions built for the World Cup held in Italy in 1990 seemed to confirm the intrinsic dodginess of monumental new buildings. They were almost all poorly designed, way over budget, and many were not even ready on time. The colossally expensive Roma Ostiense station was only used for a couple of years before being closed for ever: it was what the Italians like to call "un cattedrale nel deserto" – an architectural white elephant.

So it was with a certain inbuilt trepidation that, inspired by the recent trend of "destination architecture" typified by Frank Gehry's Guggenheim in Bilbao, recent Rome mayors Francesco Rutelli and Walter Veltroni commissioned new buildings. American architect Richard Meier was asked to build a new casing for the Emperor Augustus's monument the Ara Pacis along the Tiber. And the Genovese maestro Renzo Piano undertook a multi-theatre Auditorium, sited close to Zaha Hadid's Maxxi.

Although vilifed by some in Italy (including the new right-wing mayor Gianni Alemanno, who in his election campaign promised to dismantle it completely), Meier's smooth white streamlined construction (reminiscent of his Getty Museum in Los Angeles), has been deemed a major success, as has Piano's Auditorium, the first proper one that Rome has ever had.

And now Zaha Hadid has completed the hat trick. Spurred by the urge to rival other European cities with their gleaming new palaces featuring prominently on EasyJet and RyanAir advertisements, it seems that at long last Rome may emerge from its 60-year phobia and join the A-list of cities boasting contemporary buildings of significance.
Explore topics
Share this article