12 Films of Christmas: Scrooge |

reviews, news & interviews
12 Films of Christmas: Scrooge
12 Films of Christmas: Scrooge
An aura of Expressionistic dread hangs over Alastair Sim's Ebenezer in the greatest movie of 'A Christmas Carol'
Wednesday, 19 December 2012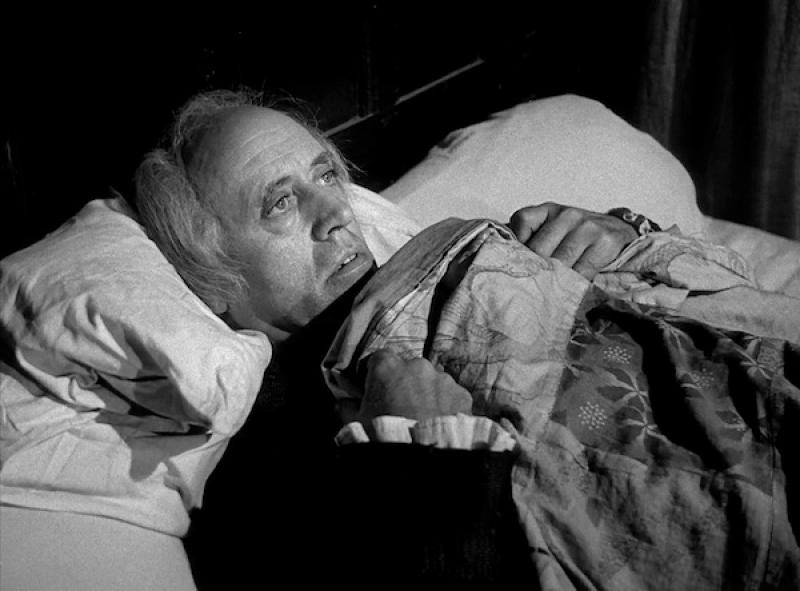 The night before Christmas: Alastair Sim as Ebenezer Scrooge
Thanks to its unalloyed Dickensianism and Alastair Sim's wondrous Ebenezer, 1951's Scrooge is the definitive adaptation of A Christmas Carol – so richly atmospheric it has rendered all other versions irrelevant.
Forcefully presenting Boz's themes – the spirit of Christian charity should be universally embraced at Christmas and it's never too late for a humbugging old misanthrope to change his attitudes – Brian Desmond Hurst's movie may seem unsophisticated alongside
The Magnificent Ambersons
and
It's a Wonderful Life
, but it is, undoubtedly, the best British Yuletide movie.
Noel Langley (who wrote four early drafts of The Wizard of Oz) opened up Dickens's story to include scenes in which Scrooge's career is furthered by the slimy Mr Jorkin (Jack Warner) and Scrooge and Jacob Marley (Michael Hordern) offer to buy their firm from its directors after Jorkin's embezzling threatens them with exposure. The former fiancée of the young Scrooge (played by Sim's protégé George Cole) turns up as a greying do-gooder during Scrooge's vision of the Spirit of Christmas Past. The charwoman's role was expanded to allow Kathleen Harrison to do her garrulous thing – the Dickens who loved actors might have approved.
The Christmas Eve scenes that establish Ebenezer's miserliness and callous indifference to people's sufferings are particularly effective – his (hilarious) sneers and mirthless sniggers may be directed at the poor and the good, but they bespeak, of course, the usurer's ingrained misery, soon to be excavated during the visits of the three spirits. The shadowy, benighted London that Scrooge crosses as he goes from office to eating house to home clearly emanates from his warped soul. It was evocatively photographed by C M Pennington-Richards, who was presumably refracting Austerity Britain. He may have also been influenced by German Expressionist films – and Sim by Max Schreck's Nosferatu. Scrooge's dream takes the form of a dread-laden mini-Walpurgisnacht, the screeching, enchained ghost of Marley stealing the other three's thunder.
On Christmas morning, Sim's Scrooge, liberated from his cosmic contempt, is revelatory. His antic delight at discovering he's not under a gravestone cannot save us, however, from the saccharine awfulness of the one-dimensional Cratchit family. If we momentarily long for the return of the malign Ebenezer – whom he jokily threatens to reinstate – it's forgiveable. Now, since next Tuesday is Christmas, I suppose you'll be expecting the whole day off as usual?
Watch an extract from Scrooge
His sneers and mirthless sniggers bespeak the usurer's ingrained misery
rating
Share this article