Compliance |

reviews, news & interviews
Compliance
Compliance
Based on real events, Craig Zobel's gruelling psychological thriller will make your blood run cold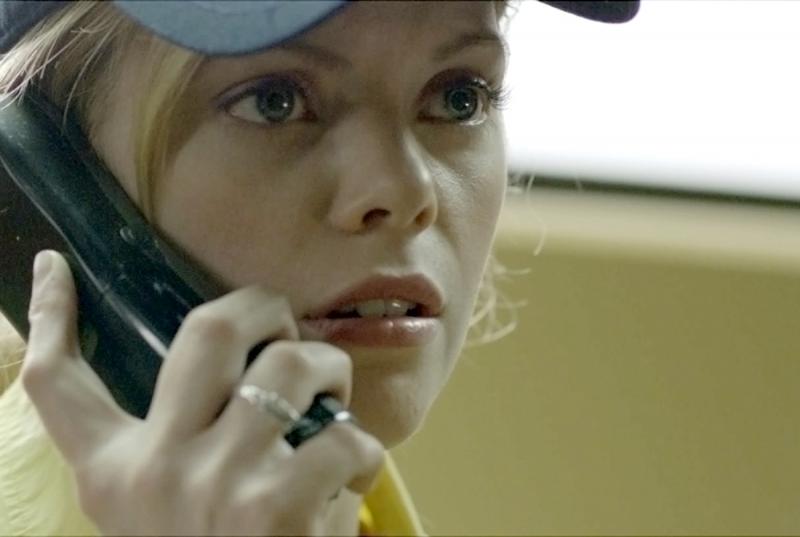 Prank call: Dreama Walker as victimised fast-food server Becky
When Craig Zobel's true-life thriller Compliance played at Sundance, it was met equally with critical praise and audience outrage. There were walk-outs, complaints, shouting matches. At the London Film Festival last year, reaction was similarly polarized – one indignant viewer attempted to lead a mass walkout, rising from his seat during a particularly troubling scene with the rallying call of "Okay everybody, I think it's time to go now!"
It's not impossible to understand the response – to say that Compliance is a tough watch is to vastly understate the skin-crawling, clammy-handed horror the film's events evoke. But it is curious, in an era where Kevin Bacon's sadistically and gratuitously violent The Following can be a mainstream hit, that people should shy so violently away from a film which does nothing but tell us the uncomfortable truth.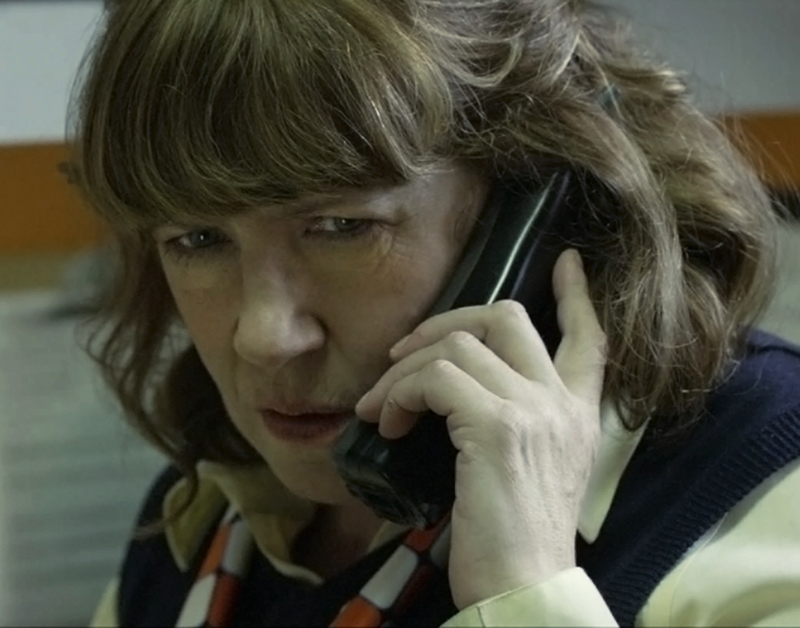 Fast-food restaurant manager Sandra (Ann Dowd, pictured right) receives a phone call from a man claiming to be a cop, who tells her that an employee has stolen money from a customer. The suspect – Becky, played by Dreama Walker – must either be searched on the premises, or taken into custody, and after less persuasion than you would expect, Sandra agrees to detain and strip-search Becky. Things escalate into darker territory with queasy rapidity from there, until "Officer Daniels" is revealed to be a prank caller.
It sounds implausible, and it is. It's also true. The facts of the real case, which took place nine years ago in Kentucky, have been well documented – an 18-year-old McDonald's employee was detained, stripped and sexually assaulted, on the orders of a caller posing as a police officer. It's very, very important to note that this was not an isolated incident – as a concluding intertitle tells us, more than 70 similar events occurred across 30 states in the US, all of them attributed to the same caller.
Zobel has not sensationalized any of the facts of the case, so why the outrage from some corners? One suspects it's a knee-jerk reaction of denial for many people, a refusal to accept the troubling idea that they, too, might behave as Sandra did. But the idea that people are willing to commit acts of sadism in the name of following orders isn't new, unless you've never heard of either the Milgram Experiment or the Stanford Prison Experiment, and all Compliance's wretched story does is reiterate this conclusion.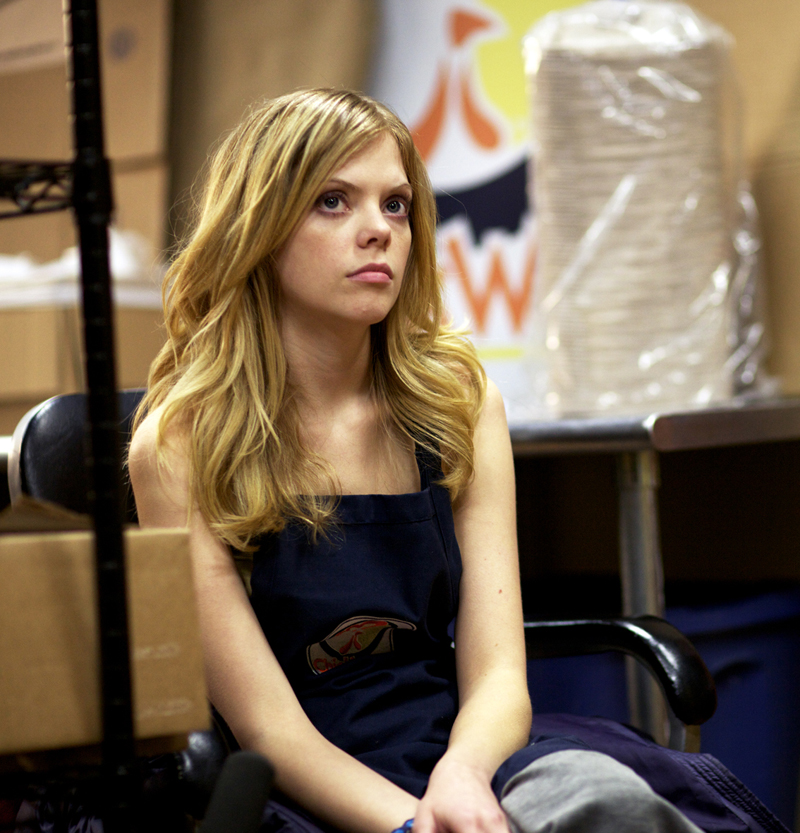 It's also true that the striking, delicate Walker (pictured left) is filmed in various states of undress, and some have questioned whether Zobel's choices augment the story's debauchery. It doesn't play as gratuitous – as is so often the case, you remember the scenes as more explicit than they really are – and it's hard to imagine how a story about humiliation and objectification could have been filmed any other way.
It's Dowd's performance that has received the most attention, and deservedly so – while her actions become increasingly incomprehensible, Sandra is a fully fleshed-out character from minute one. Between Zobel's script and Dowd's emotionally precise turn, we understand within the space of two or three scenes exactly how downtrodden this woman is, exactly how insecure she feels around her young employees, and exactly why "Officer Daniels" is so able to get her to fall in line. Thanks to a stellar and largely off-screen performance by Pat Healy, he is very, very convincing; calm and authoritative and respectful of Sandra and her position in a way that nobody else seems to be. Anybody who leaves the film claiming that they can't understand her actions on any level is probably willfully deluded.
This is only one of the litany of troubling questions Compliance will leave rattling around your brain. It's a rigorous, intelligently drawn portrait of a genuinely horrifying story, a story that needs to be told, if only to avoid being dismissed as urban legend. It will leave you feeling traumatised and ugly and soul-sick, and so it should.
Watch the trailer for Compliance