The Place Beyond the Pines |

reviews, news & interviews
The Place Beyond the Pines
The Place Beyond the Pines
Derek Cianfrance and Ryan Gosling follow 'Blue Valentine' with an epic tale of cops and robbers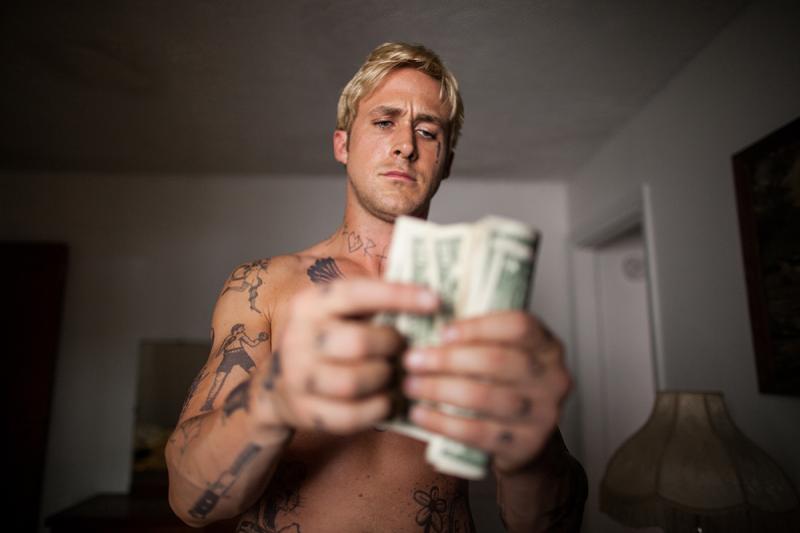 Ryan Gosling wonders whether money can buy him happy-ever-after in 'The Place Beyond the Pines'
"If you ride like lightning you're going to crash like thunder" Robin Van Der Zee (Ben Mendlesohn) tells his reckless partner-in-crime Luke Glanton (Ryan Gosling), who will later be dubbed the "Moto Bandit". Derek Cianfrance's The Place Beyond the Pines is a film that threatens to do likewise, never quite keeping up with its own soaring ambition.
Nevertheless it's a compelling, occasionally exciting saga with an invigorating aesthetic and a gently melancholic tone - akin to that of the director's previous picture
Blue Valentine
.
With a narrative stretched over 15 years and a cast who zoom in and out of focus, it's a story of cops and robbers, fathers and sons. The place beyond the pines is Schenectady, New York. In this unremarkable suburban town writer-director Cianfrance (who co-penned the screenplay with Ben Coccio and Darius Marder) gives us what he hopes will be a remarkable story; it's about the impact one man has on another's life and the impossibility of avoiding one's fate.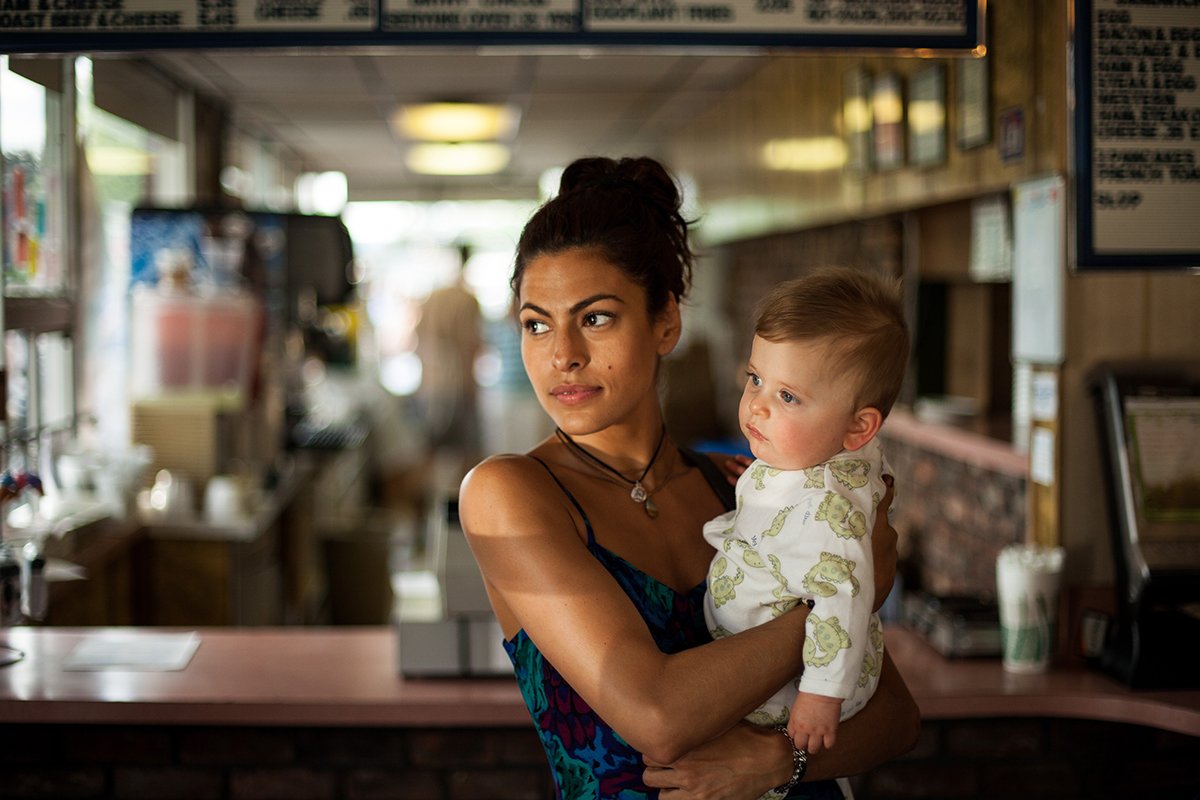 Gosling's Luke is, after Drive, another taciturn, well-meaning adrenalin junkie with violent potential - yet Gosling is so magnetic that it matters little that he's been here before. The striking opener which follows this stunt motorbike rider as he enters a carnival's "Globe of Death" is thick with the grimy glamour of small-town celebrity. The film pores over Gosling's tattooed body as he flips a knife beforehand in his trailer, and takes in the gaggle of autograph hunters, the screams of adulation, the cigarette hanging from his lips.
It's here that he's reunited with an old flame, Romina (Eva Mendes pictured above). It transpires that he's the father of her infant son and he takes keenly to the news, though Romina's reservations and her current squeeze Kofi (Mahershala Ali) put the brakes on Luke's fatherly ambitions. When the carnival moves on without him, in order to prove himself a provider Luke begins robbing banks, making use of what his surprisingly affable accomplice Robin describes as his "skill set".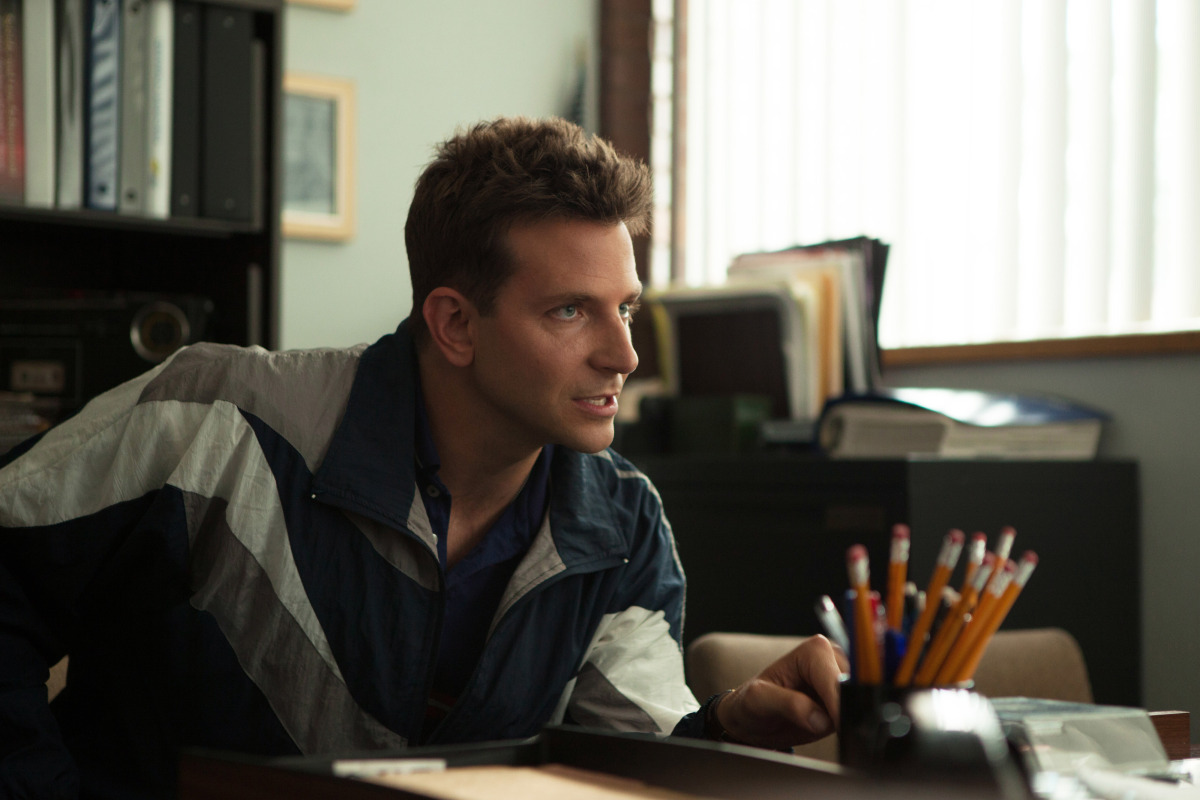 Luke promises Romina a future - one she agrees "sounds like a nice dream". And still, with so much at stake, he ignores Robin's moderating advice regarding the robberies, making a spectacular entrance as he leaps atop the counter at the first branch, ever the showman. As Luke comes into contact with the police, the film shifts its spotlight to ambitious police officer and law-school graduate Avery (Bradley Cooper, pictured above) who comes up against the corruption of colleagues (including a reliably menacing Ray Liotta). Later we're introduced to Luke and Avery's (by then) teenage sons.
Spreading our attention over several (albeit interconnected) stories, in this case, lessens the impact of each. Once the compelling Gosling is out of focus the remainder of the film exists in his shadow - both usefully and to the film's detriment - with our replacement lead Cooper failing to convey convincingly his character's intelligence or ambition. Furthermore, several key characters are under-written, including Romina, Kofi and Avery's wife Jennifer (played by Rose Byrne).
The structure of The Place Beyond the Pines allows Cianfrance to highlight the interchangability of the police and criminal classes - in fact the bully boy police officers who intimidate Romina are more menacing than anyone we meet from the criminal fraternity. Be that as it may, whereas Blue Valentine rang consistently true in its simulateneous depiction of a relationship's ignition and demise, and transcended its stylistic gimmick, Pines is less illuminating and sometimes feels contrived and underdeveloped. So it might not quite have the measure of its intentions, but this is still an intermittently thrilling ride.
RYAN GOSLING'S FILMOGRAPHY
Blue Valentine (2010). A controversial break-up melodrama sees things from the male point of view
Drive (2011). Ryan Gosling's brilliant, bruising ride into LA darkness (pictured)
Crazy, Stupid, Love (2011). Ryan Gosling teaches Steve Carell how to score in a film that doesn't
The Ides of March (2011). George Clooney's star-packed morality tale superbly anatomises political chicanery
The Place Beyond the Pines (2013). Derek Cianfrance and Ryan Gosling follow Blue Valentine with an epic tale of cops and robbers
Gangster Squad (2013). Ruben Fleischer swaps zombies for gangsters with mixed results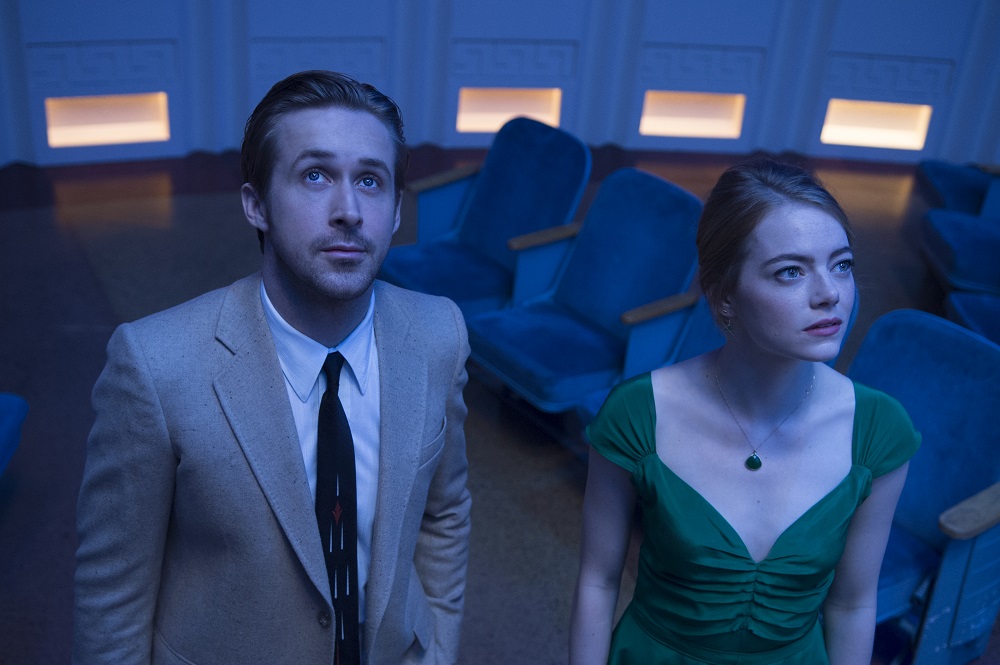 Only God Forgives (2013). Nicolas Winding Refn and Ryan Gosling follow Drive with a simmering tale of vengeance
The Big Short (2015). Director Adam McKay successfully makes a drama out of a crisis
The Nice Guys (2016). Russell Crowe and Ryan Gosling buddy up to crack jokes, bones and crime in 70s LA
La La Land (2017). Ryan Gosling and Emma Stone (pictured above) will have you floating out of the cinema on a cloud
Gosling is so magnetic that it matters little that he's been here before
rating
Explore topics
Share this article