theartsdesk in Austin, Texas: The Library with Everything |

reviews, news & interviews
theartsdesk in Austin, Texas: The Library with Everything
theartsdesk in Austin, Texas: The Library with Everything
A trip to the Harry Ransom Center's spectacular literary and visual archive
'Well endowed' is putting in mildly: Students and scholars at work in the Ransom Center's Rare Books Collection
April in Austin means South by South West is over, but the city's permanent attractions remain: Torchy's tacos, bats under Congress bridge, grackles (the most in-your-face birds ever) as well several cultural destinations on the University of Texas's huge, pristine campus. Everything really is bigger in Texas, and that includes literary archives.
For years I've wanted to visit the Harry Ransom Humanities Research Center, a library, archive and museum on the campus where anybody who's anybody's papers are stored: Kerouac's notebooks, the manuscripts of Samuel Beckett, James Joyce, DH Lawrence, Norman Mailer, David Mamet and countless others. "Well endowed" is putting it mildly: it also houses photography, art, music, and film collections – the David O Selznick archive lives here, as does the Gloria Swanson. (Pictured below, façade of the Ransom Center © Thomas McConnell Photography 2004)
There are manuscripts and first editions by Poe, Brontë, Byron, Shelley, Keats and others, as well as first folios of Shakespeare and - on permanent display - a Gutenberg bible. But its collection of modern literary manuscripts, especially pre-publication materials like first drafts, notes, correspondence and diaries, is what makes it unique, and is why it's named after Harry Ransom, the English professor and dean who was responsible for focusing on and acquiring them during the late Fifties and Sixties.
Anyone can visit the Center, an open, light-filled building, and call up Arnold Wesker's handwritten books of dreams (of British playwrights, Tom Stoppard's archives are also here, as are John Osborne's and David Hare's) or the FBI file on Arthur Miller, or Anne Sexton's letters, or TS Eliot's handwritten copy of The Waste Land with an extra line not in the published version – his school yearbook from St Louis, Missouri is also here - or Robert De Niro's scripts. (Pictured below, TS Eliot at the University of Texas, 1958). You go upstairs to the immensely comfortable, handsome reading-room and watch a short orientation video about how to handle papers (do not lean, do not pile, do not drag jewellery, use the red velvet rests). Then register online and put your belongings in a locker – no paper or pens allowed, though you can take in laptops and tablets. On the days I visited, there were only a couple of other researchers there and the quietness and efficiency were blissful. No queues, no crowds, just acres of desk space.
A polite young man with wire-framed specs led me to a computer and showed me how to request materials, in my case family-oriented: letters to my father written in the Twenties and Thirties by various friends of his (some famous, such as Christopher Isherwood and Sybille Bedford, so they complemented archives the Center already housed) which I'd sold to the Center a few years ago and wanted to re-examine at in situ. As I waited I admired Compton Mackenzie's ornate writing desk (the desks of John Fowles and Poe are also on display) and the busts of writers displayed on top of lovely old wooden filing cabinets.
Any doubts I may have had about whether this was the right place for my dad's letters (did I really think they might be better off gathering dust in my spare room?) faded as I looked at the two boxes that appeared about five minutes later. The letters – about 500 of them – were meticulously filed and categorised. Rules are strict: you can only remove one file from a box at a time. I sat reading and taking pictures of them on my iPad for hours, thinking how surreal it was to be in Texas in 2013 holding a letter from my father's friend Maurice in Calcutta in 1929, describing his failure to shoot a crocodile and complaining about the appalling roads and the lack of good plays and music. "After being in London this is dreadful," he wrote.
Overleaf: Marilyn and LBJ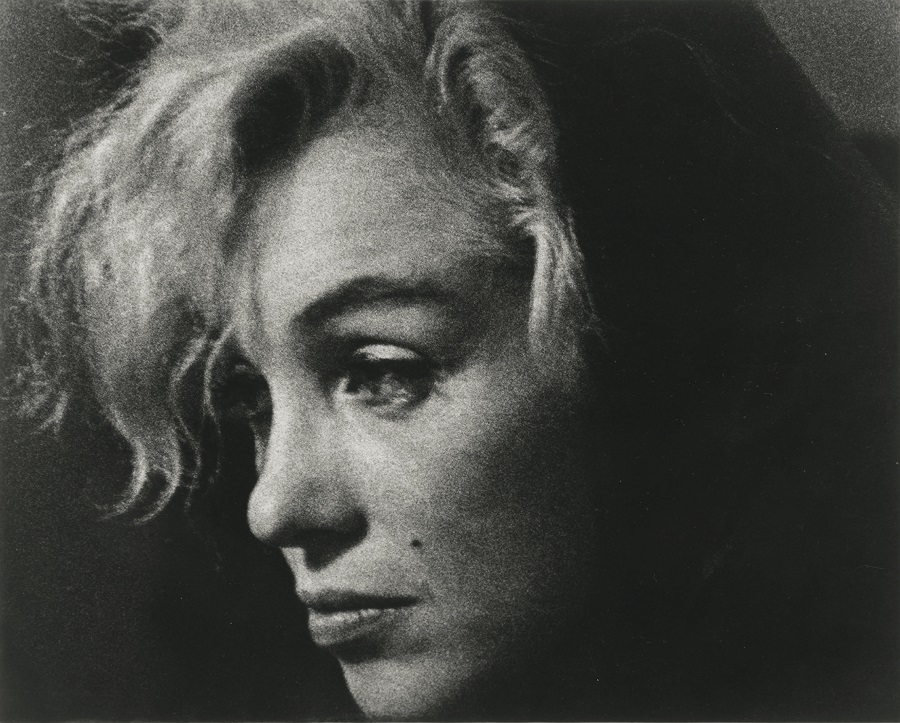 Pictured: Marilyn Monroe, actress and singer, Beverly Hills, 1962 © Arnold Newman/Getty Images
The Ransom Center also puts on exhibitions, mainly pulled from its own collections. On the ground floor until mid-May is Arnold Newman: Masterclass featuring photographs loaned from various other places as well as about 80 items – business records, magazine tear sheets, letters - from Newman's archive in the Center. It's a wonderful show, the first major exhibition of his work since his death in 2006: about 200 photographs, mainly black and white portraits, of artists, politicians, writers and eminent others, as well as some still lifes. Take a look at a couple of pages from his sitting-book covering the period from July 1946 to February 1947: here are, to name a few, Stravinsky, Bernstein, Eugene O'Neill, and Henri Cartier-Bresson.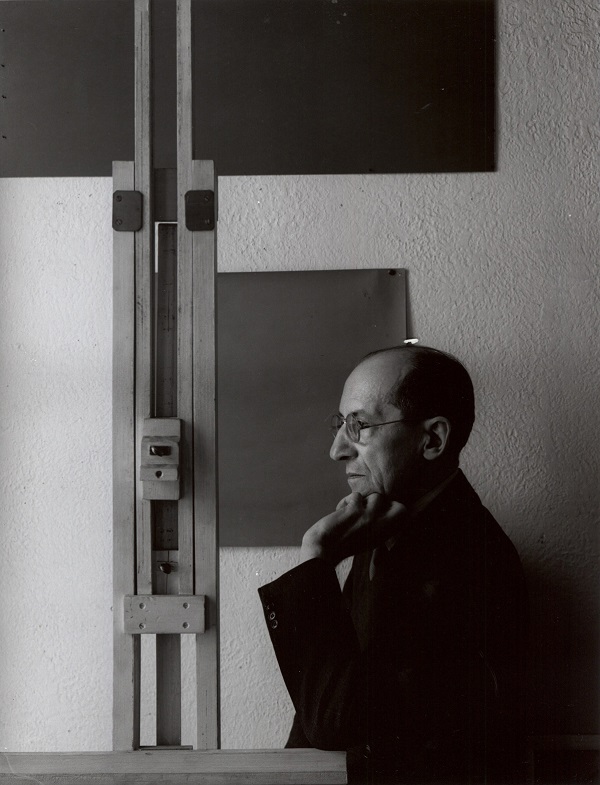 He was a pioneer of "environmental portraiture", taking pictures of subjects in their own surroundings rather than in a studio, so there is Picasso in Vallauris with his sculptures, Gore Vidal in New York, a sad close-up of Marilyn Monroe in Beverly Hills, Mondrian with the geometric angles of his easel reflecting his work (pictured right, Piet Mondrian, painter, New York, 1942 © Arnold Newman/Getty Images). Newman is quoted on a wall of the gallery: "The thing is with Penn or Avedon, they control the situation in their studios, and I'm always taking a risk wherever I go."
Walk east across campus, grackles cackling in the pecan trees, for about 15 minutes, and you arrive at the recently renovated LBJ Presidential Library and Museum. It's a monumental structure housing all things LBJ related including many of his phone-call recordings - he secretly taped 800 hours worth between 1963 and 1969, so Nixon learned a thing or two there. You can pick up a telephone at various points along the way and hear fascinating conversations between Johnson, with his southern drawl, and Martin Luther King, Robert Kennedy (he and LBJ loathed each other), J Edgar Hoover and of course Lady Bird, who critiques his speeches and clothes. He was the Great Legislator, using JFK's death to get blocked and languishing bills into passage. His ruthless power-mongering and famous bullying led him to accomplish an extraordinary amount, changing the face of America with the Civil Rights Act, the Voting Rights Act, the Clean Air Act, Medicare and Medicaid, Public Broadcasting and over a thousand other pieces of legislation. But the shadow of Vietnam – and if you've always wanted to be Commander-in-Chief you can choose your own course of action in the war in a touch-screen exhibit - still hangs heavily over this larger-than-life Texan's legacy.
Any doubts I may have had about whether this was the right place for my dad's letters faded
Explore topics
Share this article