CD: Austra - Olympia |

reviews, news & interviews
CD: Austra - Olympia
CD: Austra - Olympia
Canadian electro-pop unit successfully investigate their percussive side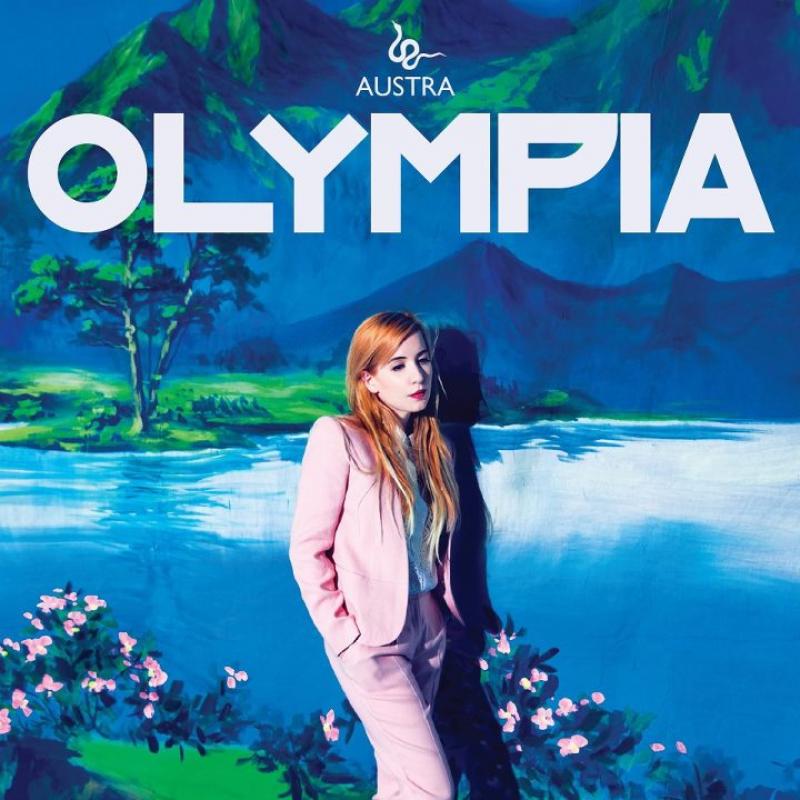 Austra's Katie Stelmanis revelling in art and artifice
Katie Stelmanis of Austra has a voice that will send many listeners running to the hills. It is at once precocious and pretentious, running the gamut from quavering through a mouthful of marbles to operatic to cutesy, like the mutant offspring of La Roux, Paloma Faith and Knife/Fever Ray front woman Karin Dreijer Andersson. However, although it might take a moment or 10, once the ear has adjusted to her warbling theatrical style, there's much to enjoy in Austra's music.
The Toronto six-piece is Stelmanis's vehicle, and includes her longterm band-mate, percussionist Mary Postepski, as well as twin female backing singers. They first created a stir with the extraordinary song "Lose It" in 2011, which was supposedly electro-pop but had as much in common with Mara Carlyle and experimental electronica such as Grimes. The new album, their second, sees Postepski step to the fore. The rich classical flourishes of instrumentation, accompanied by Stelmanis's voice suddenly flickering to its higher registers, are all there, tuneful and undeniably poppy, but it is Postepski's percussion that pushes things on from their debut.
The single "Home" has a groove like a first-wave house record, as does "Annie (Oh Muse You)", both containing more than a hint of playful Italo-house piano, but combined with seductive and warmly organic tribal rhythms. "We Become", meanwhile, has a heavy, pulsing and hypnotic throb at its core, and even a slowie such as "You Changed My Life" cannot resist building into something more propulsive by its end. The album has its share of opulent, almost grandiose numbers which reach melodramatically for the arts festival circuit, but along the way it also charts territory that Boho disco outfits such as Hercules & Love Affair covet. Full of hints and potential, Olympia is screaming out for club remixes. Austra sound like they're starting an intriguing new chapter.
Watch the video for "Home"
Charts territory that Boho disco outfits such as Hercules & Love Affair covet
rating
Share this article