Josephine and I, Bush Theatre |

reviews, news & interviews
Josephine and I, Bush Theatre
Josephine and I, Bush Theatre
Cush Jumbo avoids the obvious in a nuanced celebration of Josephine Baker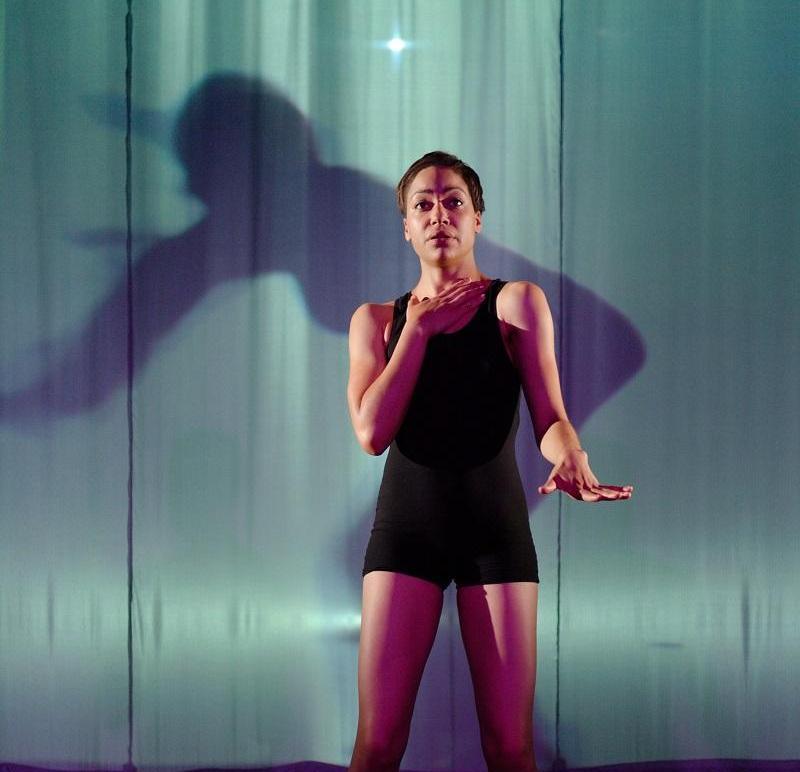 Cush Jumbo as Josephine Baker and 'a young actress resembling Jumbo herself'
Cush Jumbo could very easily have put on a hit show about Josephine Baker. There would have been a chorus line of flappers, replete with spangles and feathers. She would have belted out some of the more enduringly popular hits from Baker's glory days in Paris. Perhaps the infamous banana skirt would even have made an appearance in what could, essentially, have been a crowd-pleasing jukebox musical.
Instead, Jumbo has written a one-woman show so layered and nuanced that occasionally you feel like asking her to pause her performance while you take it all in. Civil rights, domestic violence, abortion, feminism, exploitation, ruin – it's all here, explored through the intertwining of Baker's life with that of a young actress, who appears to bear not a little resemblance to Jumbo herself. In fact, Josephine and I is a deceptive title. Its star plays so many different characters that if it weren't for the fact that you can see her up there alone, sweating with the effort, you would think she had a whole ensemble behind her.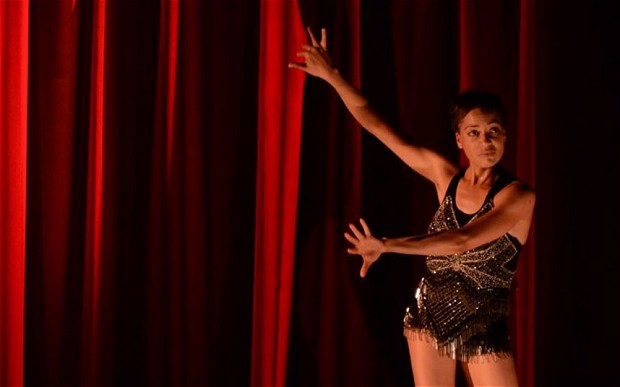 The thrilling story of Baker's journey from a broken home in St Louis to international stardom, via several marriages and some outrageously good song-and-dance numbers, translates smoothly to the stage. Jumbo, who after a string of TV appearances in the likes of Torchwood, Casualty and Lip Service, has really come to prominence of late with her work on the stage. Phyllida Lloyd, who directed her as Mark Antony in the Donmar's recent production of Julius Caesar, has also worked on this show. Alongside everything else, Jumbo has clearly put an enormous amount of effort into capturing Baker's essence. We see it in the suggestive flick of her eyes as she dances, or hear it in numbers like "After I Say I'm Sorry" and the final, heartbreaking rendition of Bob Dylan's "The Times They Are a-Changin".
But that's not all – Jumbo flits between her two main characters with ease, often using subtle vocal shifts or simple props to emphasise when the switch has taken place. And she toys with her audience, too. If she had taken the easy route, the show would open on a swelling musical number with Baker at its heart. In this more self-interrogating staging, it's the "Girl" character we meet first, apparently late for her own show after the audition for the part of a lifetime. So convincing is her late, rushed entry, and so jarring is it against the elegant cabaret set up of the tiny theatre, that it takes the audience a while to realise that the show is already underway.
As well as Jumbo's performance, it's what we learn about the way Baker was treated when she was starting out on Broadway in the Twenties that really stays with you. Shunned by the other dancers in the Revue Negre, she is told she is "at least two shades too dark" for a show where a "high yella" is preferred. But somehow, in spite of that, she is still cast. Decades later, as she takes to the stage once more, we get a glimpse as to why.
Jumbo flits between her two main characters with ease, often using subtle vocal shifts or simple props
rating
Explore topics
Share this article