CD: Buddy Guy - Rhythm & Blues |

reviews, news & interviews
CD: Buddy Guy - Rhythm & Blues
CD: Buddy Guy - Rhythm & Blues
Buddy Guy returns with another round of his patented blues-rock attack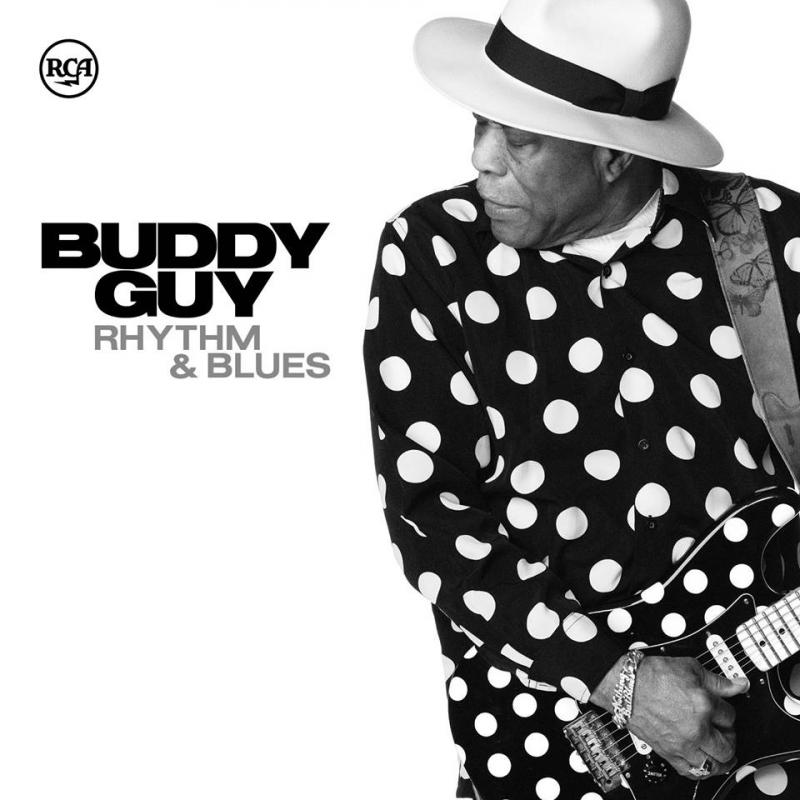 A spot of guitar with a virtuoso fret-wrangler
The latest album from blues veteran Buddy Guy is a must for air guitarists. At 77 years of age he fires out a double CD set, one's Rhythm, the other Blues. Both sound similar in that the main feature is Guy's extended solos and background fret-widdling over a boogie-rockin', piano-tinklin', good-time jam. It's a retro and very American sound - in excelsis - performed by a long term expert who doesn't need to break a sweat to nail it.
Guy made his name in the late Fifties and early Sixties as the man who joined the dots between rock'n'roll and the blues. At live shows as early as 1958, despite never being given a free hand to record his vision, he realised a caustic electric guitar assault that reimagined the blues as a more raucous beast. Later he was rightly credited as a – possibly the – key influence on Jimi Hendrix, as well as Eric Clapton, Led Zeppelin and many more. The sound he pioneered, however, has since become the template for tens of thousands of bar bands across the US and further afield, rendering it over-familiar and a tad unlovable.
Guy attempts to counter predictability (and broaden his appeal) by hauling in guests such as most of Aerosmith on the feisty "Evil Twin", Keith Urban on the country-tinged "One Day Away" and, unfortunately, Kid Rock on the rumbustuous but irritating "Messin' With The Kid". In the end, though, the plethora of music - 21 songs - starts to blur into itself. It's not unpleasant, it rocks along, and will appeal to the aforementioned fellows who like to play along on invisible Stratocasters with their eyes closed and a facial expression redolent of stomach cramps. In amongst all this there is one corking number, the most atypical, "Whisky Ghost", a haunted song about being hounded by liquor with a delicious underplayed twangy solo. The album would have benefited from more of this sort of thing and less beery bluster.
Overleaf: watch clip of "Evil Twin" featuring Steve Tyler, Joe Perry and Brad Whitford of Aerosmith
It will appeal to fellows who like to play along on invisible Stratocasters with their eyes closed and a facial expression redolent of stomach cramps
rating
Share this article