Edinburgh 2013: Gyles Brandreth/ Airnadette/ Benny Boot |

reviews, news & interviews
Edinburgh 2013: Gyles Brandreth/ Airnadette/ Benny Boot
Edinburgh 2013: Gyles Brandreth/ Airnadette/ Benny Boot
Anecdotes with aplomb, a French view of rock'n'roll and how to start a pizza war
Brandreth's banter: hilarious, if not entirely true
Gyles Brandreth, Pleasance Courtyard ***

This is an agreeable hour of theatre and political anecdotes that former MP and now BBC presenter Gyles Brandreth tells with great aplomb. He drops a lot of names, but he's very good mimic – John Gielgud, Frank Sinatra, Prince Charles and others make an appearance – and the stories (whether wholly true or not) are very funny.
Brandreth is an engaging stage presence and he's whip-smart – certainly smart enough to know to make himself the butt of the joke more often than not, and offering us a cheap laugh at the top of the show as he comes on dressed as a jester before he changes into a suit. The audience participation stuff doesn't quite work as that's not his shtick, but he's a talented raconteur with a fund of good tales, and the occasional surprisingly waspish comment about the great and good.
Its title, Looking for Happiness, gives Brandreth the chance to trot out one of my favourite tales, about how, in a conversation with the British ambassador, Madame de Gaulle was asked what she was looking forward to in retirement. "'Appiness," she said in heavily accented English. He tells it better than I write it...
Airnadette, Underbelly Bristo Square ***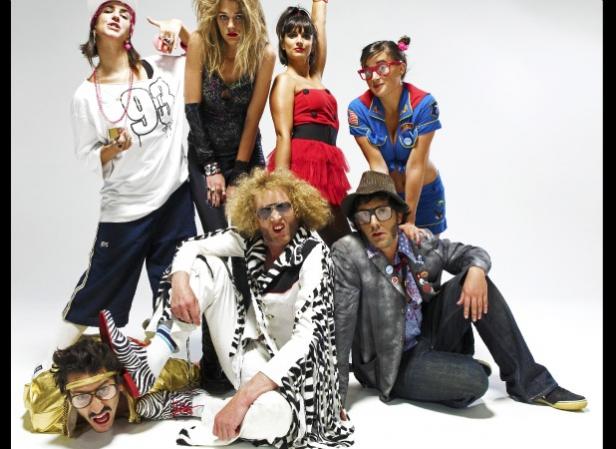 We Will Dub You is an interesting concept: a show in which the performers lipsynch to a soundtrack that's a mash-up of dialogue from films and television – everything from Pulp Fiction and Friends to This Is Spinal Tap – and lines from dozens of songs by performers ranging from Britney Spears to Queens of the Stone Age.
The snippets tell the story of how Airnadette, the world's greatest air-band, was formed from two separate groups (three girls and three boys), and then how they achieved global fame but it all went bad. The comedy comes from hearing stuff out of context and absurd anachronisms, but also from the all-French troupe's razor-sharp timing and committed performances, in which they sing, dance and play musical instruments to thin air while neatly capturing rock music's bombast.
The soundtrack is brilliantly put together, the set-pieces are nicely composed and stand-up Keith Farnan, as the band's producer and the only one on stage who has a speaking part, provides some amusing exposition during costume changes. This is essentially a one-joke show, but if you like that joke well enough it won't pall.
Benny Boot, Underbelly Bristo Square **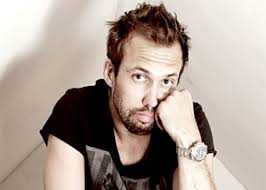 I saw Benny Boot earlier this year at the Altitude festival and thought he was great – a talented joke writer who performed a really tight 30-minute set. What a disappointment As Seen On TV is then, into which he has shoehorned a wholly unnecessary narrative structure.
He has a laid-back, slacker style and his jokes, which take a skewed look at life, are slightly surreal. For instance, he talks about how to start pizza wars by ordering pizza over the phone and having Domino's deliver to your local Pizza Hut, or about pretending to choke so that people might perform a Heimlich manoeuvre on him - "it's the only way I get a hug."
The problem is the story he wraps around the set. He first comes on as "Patrick", Boot's producer, who is directing the DVD of the show. During the stand-up set itself two assistants dressed in black are on hand to act out inserts of Boot's subconscious breaking through, but these sections are as weak as the overarching concept.
It's a shame because Boot is a charming performer who has real talent. Had he simply stood at the microphone and told jokes, this might have been a much funnier show.
The comedy comes from the all-French troupe's razor-sharp timing and committed performances
Explore topics
Share this article