Classical CDs Weekly: Britten, Vaughan Williams, Superbrass |

reviews, news & interviews
Classical CDs Weekly: Britten, Vaughan Williams, Superbrass
Classical CDs Weekly: Britten, Vaughan Williams, Superbrass
A gripping souvenir of a remarkable opera performance, a pair of British symphonies and inspiring sounds from a bunch of brass players
Saturday, 14 September 2013
Superbrass take a well-earned break
Britten: Peter Grimes Alan Oke, Giselle Allen, Britten-Pears Orchestra, Chorus of Opera North/Steuart Bedford (Signum)
This live Peter Grimes was recorded at Snape Maltings in June, shortly before the same forces performed the opera on the beach at Aldeburgh. Tim Albery's staging received rave reviews, and a film of the event is currently on release. Those of us who missed it will find some solace in this well-recorded pair of discs. Steuart Bedford worked with Britten in the 1970s and conducts an inspired account of a score which still manages to surprise. All is taut, tense and claustrophobic, the rich Snape acoustic adding to the pleasure. The orchestra playing is incisive, occasionally brash but thrillingly alive, and the all-important chorus, drawn from Opera North and the Guildhall School, is among the greatest on disc. Experience this set through headphones and you'll be terrified – sample the menacing Act 2 Passacaglia if you don't believe me.
You'd buy this for the orchestral and choral contributions alone. Happily, Bedford's soloists don't disappoint. Alan Oke's mannerism-free portrayal of Grimes invokes sympathy and fear. He also has brilliant diction – this budget-price set comes with a full libretto, which I never once needed to refer to. Each subsidiary role is exceptionally well-characterised – David Kempster's Balstrode stands out, and Giselle Allan's Ellen doesn't disappoint. Fantastic, in other words. It's among the best recorded accounts of a highly accessible opera.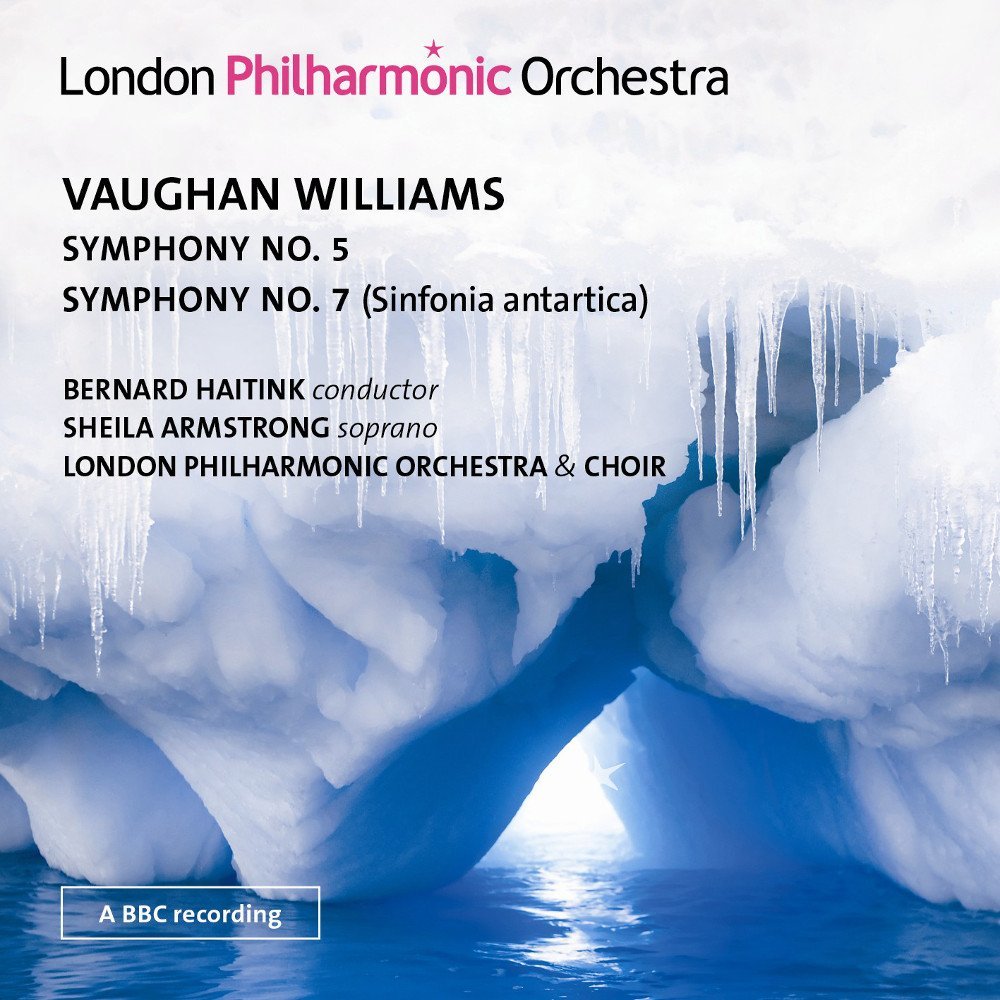 Vaughan Williams: Symphonies 5 and 7 Sheila Armstrong (soprano), London Philharmonic Orchestra and Choir/Bernard Haitink (LPO)
Bernard Haitink taped a well-regarded cycle of the Vaughan Williams symphonies in the 1980s and 1990s. Those studio performances still sound sumptuous, but musically they're a little stodgy and undercharacterised. These newly-released live performances of nos 5 and 7 were recorded by the BBC in the Royal Festival Hall. They're slightly rougher round the edges, but musically much more involving. I've long harboured a soft spot for no 7, Vaughan Williams's Sinfonia Antarctica, a canny five-movement reshaping of music written in 1948 for the film Scott of the Antarctic. Everything sounds exactly as you'd expect. Musical paragraphs unfold at a glacial rate. The orchestration is unwieldy, and extravagant – there's a large percussion section and important parts for wordless soprano (the superb Sheila Armstrong) and chorus. Somehow, it hangs together, and brilliantly so. The quieter spots are exquisite in this 1984 performance, but the more raucous climaxes are breathtaking, particularly the huge organ outburst in the third movement, Landscape. Haitink's control is impeccable, the work feeling far more than the sum of its parts.
The performance of the Fifth Symphony dates from 1994. Haitink's studio recording always felt a little too cool and well-upholstered, but his reading feels much more alive. The Scherzo bristles with life, and the sublime Romanza features some exquisite wind playing. You're continually reminded of Haitink's rare ability to maintain musical interest at a slow tempo. The orchestral playing is excellent, and these are marvellous performances of supremely enjoyable music.
Brass Taps: Music for Brass and Percussion Inspired by Water Superbrass (Superbrass)
This is joyous stuff; an intelligent, coherent crossover disc, performed with phenomenal punch. Brilliantly recorded too – what's the point of assembling a collective of virtuoso brass players if they can't make your ears bleed? Superbrass's earlier disc, Under the Spell of Spain, effortlessly recalled the sound made by bandleader Stan Kenton in the 1950s. Brass Taps manages to repeat the trick, this time sequencing a set of pieces loosely connected with an aquatic theme. There's a pleasingly broad stylistic range. Icebreaker and The Raft of Medusa contain nicely pungent moments, and other numbers veer from cheesy lounge (as with Highforce) to classy arrangements of spirituals. Wade in the Water sounds particularly magnificent and opens with floor-wobbling trombone sonorities.
Brass Taps really hits its stride halfway through. Underground Plumbing Blues sounds like something you've been humming all your life, and Flood Warning thrills, aided by an excellent percussion section. Deep River provides majestic, reflective repose before The Raft of Medusa's slightly curt major chord abruptly closes proceedings. The arrangements are consistently inspired, though one regret is that the booklet doesn't identify which composer was responsible for each track. But that's a minor niggle – this is an uplifting, brilliantly played collection of life-enhancing music. Good sleeve art too.
What's the point of assembling a collective of virtuoso brass players if they can't make your ears bleed?
Explore topics
Share this article