Extract: George Harrison - Behind the Locked Door |

reviews, news & interviews
Extract: George Harrison - Behind the Locked Door
Extract: George Harrison - Behind the Locked Door
Dark Horse meets Bob Dylan in this excerpt from a major new biography of George Harrison
Saturday, 12 October 2013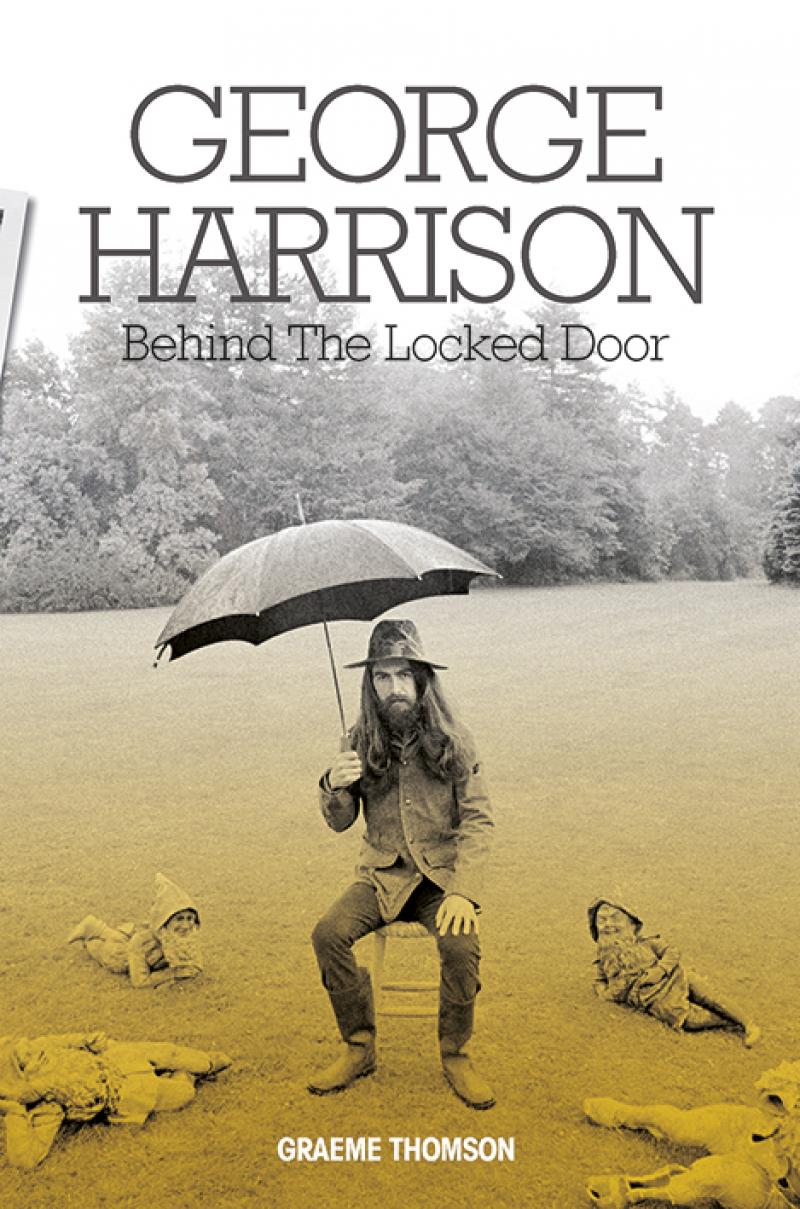 'All Things Must Pass': the gnomic George Harrison on the cusp of solo superstardom
Following the completion of the White Album, and the conclusion of recording sessions in Los Angeles with new Apple signing Jackie Lomax, in late November 1968 George Harrison and his wife Pattie Boyd departed for Woodstock in upstate New York. They were heading for Bob Dylan country.
Harrison had first fallen for Dylan early in 1964. The Beatles had played his second album, The Freewheelin' Bob Dylan, over and over again in their rooms in the George V hotel in Paris, and were quickly seduced. On their second trip to America in August of that year they had met him for the first time, smoking grass together in the Hotel Delmonico on Park Avenue.
Writing and playing with Bob definitely gave him an extra sense of validation
Less than 12 months later Dylan had already mutated from reluctant folk prophet to harrying electric hipster with the release of "Like a Rolling Stone". Harrison was paying close attention; the song's "how does it feel?" refrain seemed to capture something of his growing ambivalence to fame as The Beatles dragged themselves around the United States in August 1965 for the second summer in a row.
Harrison's admiration for Dylan was characteristically intense. His habit of quoting aphorisms from his songs as though they were scripture, often prefaced with a humble "as the man says", would be a lifelong one. By comparison, the work of The Beatles always seemed to him just a tad juvenile.
His personal relationship with the man behind the words was lubricated by a love for Music from Big Pink, the 1968 album by Dylan's former backing group The Hawks, now rechristened The Band. Named after the house the musicians shared in the Catskills, the record was the antithesis of everything that was currently in vogue: there was nothing heavy, nothing psychedelic, nothing groovy about the warm, suspended-in-time rusticity of Music from Big Pink. Featuring soon-to-be classic originals like "The Weight" alongside strange, funny and portentous new Dylan songs, this was instead a freshly-minted strain of mythical North American music, stately, spare and intimate.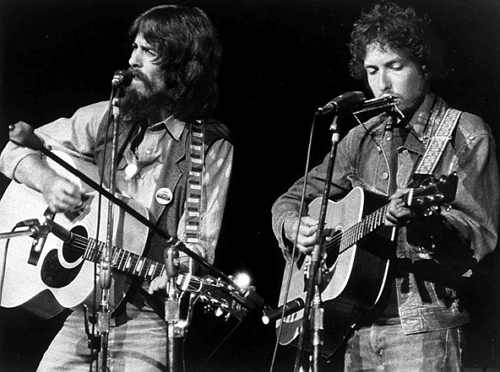 Harrison, already disillusioned with The Beatles' increasingly fractious and dislocated working methods, headed to Woodstock wanting to know more. "He came to visit with me and met a couple of the other guys," says The Band's guitarist and principal songwriter Robbie Robertson. "He wanted to see what was real. Like, 'What do they do up in those mountains?' He wanted to hang out and have some of this rub off on him."
Indeed, the frill-free (not to say thrill-free) sessions for Let it Be, which began in Twickenham a little over a month after his visit, were a clear attempt to steer The Beatles in a more organic, rootsy direction. "I think Let it Be was very influenced by The Band: more pared down, much simpler, and that was in part George's influence," says Jonathan Taplin, The Band's road manager at the time, who later worked with Harrison on the Concert for Bangladesh. "Even though I know those sessions were not comfortable and not fun, that was him saying, 'This is where we should go'." Robbie Robertson adds: "I just recently got a message from Donald Fagen. He was listening to Let It Be – Naked and he said, 'Oh my God, were these guys ever influenced by The Band?'"
Going to Woodstock was in part a reconnaissance field trip, but also a much needed breath of fresh air. "It was kind of an escape from Beatledom for him," says Taplin. "It was quite different from what was happening in London. In Woodstock it was much more grounded, very family-orientated, kids all around."
During Harrison's visit Robertson was, he says, "really under the weather, so I hooked it up for him to stay at [Dylan manager] Albert Grossman's house. I also called Bob and said, 'George is here, he'd really like to visit with you.' So George then did go and spend some time with Bob, but he didn't know if he was even going to see Bob when he came."
It was an awkward meeting, partly because at the time Dylan and Grossman were at loggerheads, partly because the Beatle and his host were, in the words of former Apple employee and Harrison's friend Chris O'Dell, "both shy people and very private" - and partly because, well, "Bob was an odd person," says Pattie Boyd. "When we went to see him in Woodstock, God, it was absolute agony. He just wouldn't talk. He would not talk. He certainly had no social graces whatsoever. I don't know whether it was because he was shy of George or what the story was, but it was agonisingly difficult. And [his wife] Sara wasn't much help, she had the babies to look after."
Overleaf: "The first couple to get their clothes off and screw wins..."
A few days after visiting Woodstock, Harrison returned to a British winter of discontent to play out the final act in The Beatles' story
Share this article