The Culture Show: Sylvie Guillem - Force of Nature, BBC Two |

reviews, news & interviews
The Culture Show: Sylvie Guillem - Force of Nature, BBC Two
The Culture Show: Sylvie Guillem - Force of Nature, BBC Two
Superstar ballerina's extracurricular activities intrigue as much as her curricular
Thursday, 10 October 2013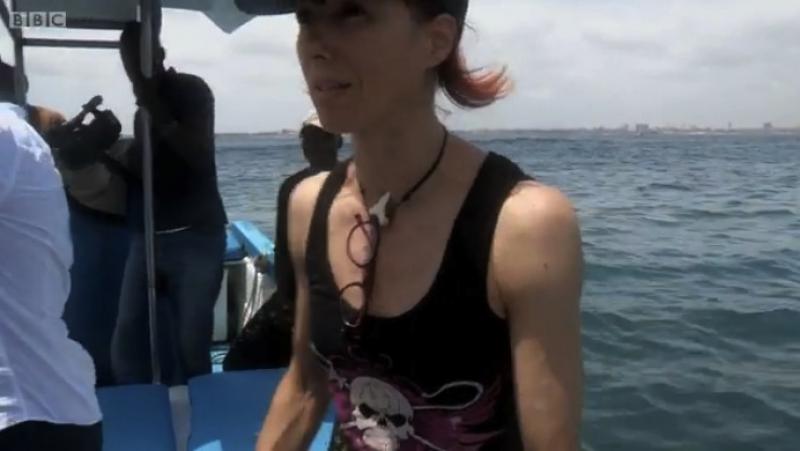 Natural girl: Guillem takes direct action with Sea Shepherd
The ballerina Sylvie Guillem was always out on a limb, even when she was the classical star at the Royal Ballet in the '90s and early '00s. She was French, she was tall, she was unbelievably flexible, she was staggeringly charismatic, and she had no fear of setting her terms and saying "non" if they didn't suit.
She's always made great media copy, but it's inevitable that the story on which The Culture Show pegged its half-hour profile is - given that she's 48 - the usual omen, "As she faces retirement". The irony is that Guillem has such a phenomenally handy physique that she could well just keep going, maybe as long as Margot Fonteyn (60) or even Merce Cunningham (80). She didn't give any intimation here that she had plans to quit performing, just that she has a healthy regard for staying open-minded through life.
This was a TV Wikipedia entry, a gallop through a phenomenal talent, with some cherishable snatches of film of a stunning ballerina as a child, as a prodigious Paris teenage protegée of Nureyev, and in her expressive prime with the Royal Ballet and currently at Sadler's Wells.
Brief comments from the man who hired her for London, then-Royal Ballet director Sir Anthony Dowell, the veteran French director Pierre Lacotte and her recent contemporary choreographers Russell Maliphant and Akram Khan, all confirmed a general awe in which she is held as the über-ballerina of a full generation's span by a world in which impressiveness is common currency. Not least, Luke McMahon's film reminded us in brief excerpts that she has been blindingly elegant in anything she touched, from zipping with stiletto points through bejewelled tutu ballet through richly personalised character dramas to tensile, Zen-concentrated contemporary work.
Guillem's now the face for the uncompromising environmental activists Sea Shepherd
Her range shows Guillem to be a pretty interesting, maverick cove - but her extracurricular activities deserve a programme all to themselves. For she's become not just an environmental campaigner, but a "face" for the uncompromising action group Sea Shepherd, founded by a Greenpeace member who thought Greenpeace were not aggressive enough.
If they see an illegal fishing vessel or whaleboat, they're out there physically sabotaging it - and in the most intriguing passage of this too-short film, there was the ballerina, wiry, stern and primed for action, in the activists' boat off Senegal, sorting out an illicit Spanish rustbucket sinking on the beach.
We could have done with more about just what Sea Shepherd get up to, and just why Guillem chooses actively to work with them given just what they get up to. Paul Watson, the organisation's founder, is described as the world's "most wanted" environmental activist, and has been eluding Interpol in several countries since last year.
But just as it got interesting, with a clunk we had the expected "meanwhile, back in Sadler's Wells" moment. Guillem, to be true, doesn't need to be a vegan guerrilla to be mesmerising. She answered questions, with an earnestly unvarnished frankness, about being 48 ("I feel good, even if it's not normal"), about her luck with her body, and her continuing stage fright. Her hair is badly hennaed and strangely cut, a savage fringe over her lined, unmade-up, worried face, and two different lengths either side.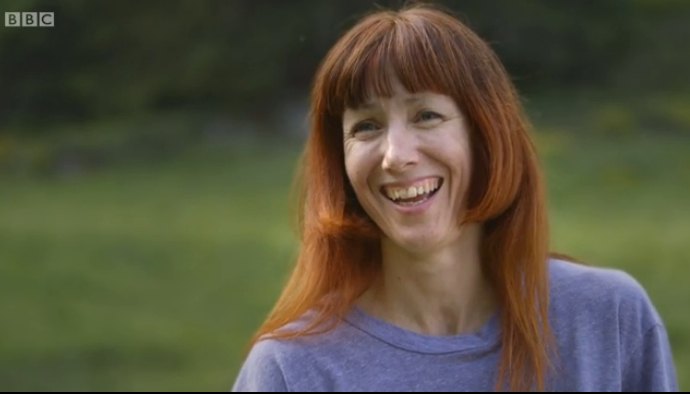 She is a dog person. "I didn't specially want kids. No problem. Less problem, in fact! To raise kids, especially in the world we are living in - I don't think they're going to have a nice life." She laughed mirthlessly. Yet amusement is something Guillem exudes when she dances. She's no cynic on stage.
The film of her performing showed her - at every age, from child to middle-aged woman - a hauntingly different kind of creature from anyone you have ever seen. You may see other ballerinas who are almost as slim and haughtily supple, but none gives such a direct, contemporary, almost impatient presence as Guillem does. As she said, it's the person who's dancing to you, not just a "dancer". But who's the person? It takes more than half-an-hour's TV to find that. And Guillem herself indicated that she's quite happy to spend a lifetime discovering that too.