Suede, 02 Academy, Birmingham |

reviews, news & interviews
Suede, 02 Academy, Birmingham
Suede, 02 Academy, Birmingham
Brit-poppers prove they are no heritage act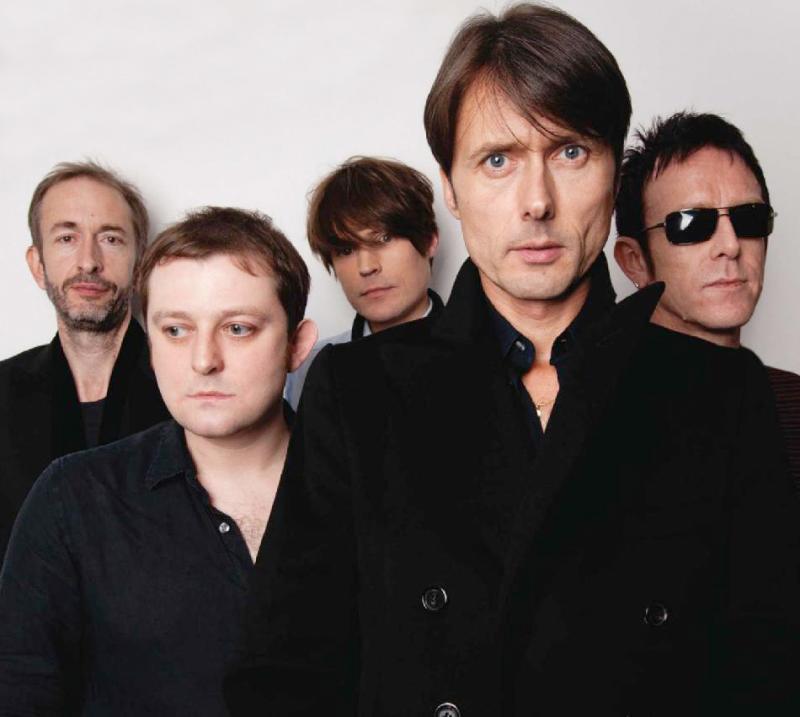 Suede, lest we forget, exploded into a moribund music scene dominated by the fag-end of grunge in 1992. Initially cast as the John the Baptists of Britpop, they lost Bernard Butler, their wunderkind guitarist, early on, became as known for druggy indulgence as for albums that were incrementally dropping in quality, and spilt up in 2003. Vocalist Brett Anderson claimed he needed "to do whatever it takes to get my demon back".
Solo albums followed; as did The Tears (a collaboration between Anderson and Butler) and now Suede return (still without Butler), touring properly after a few show-cases which featured their old albums.
They also released the critically acclaimed new set, Bloodsports, earlier this year. However, with the weight of their previous role as arch-purveyors of sleaze and decadence hanging heavy in the light of recent claims of relative sobriety, the question from a packed Birmingham Academy on Thursday night was: can Brett Anderson still smack his arse with a microphone like he means it?
Dressed like a clean-shaven and more youthful Bad Seeds, the band tore into a batch of tasty tunes from the new album and the crowd sang along to the likes of "Barriers", "Snowblind" and "It Starts and Ends With You" as if they were classics from the band's first go-round in the Nineties. This was not a Year Zero reinvention show wherein the band pretended they had no history, though, and before long everyone was going suitably balmy for the likes of "Filmstar", "Trash", "Animal Nitrate" and "Metal Mickey". Anderson had the crowd singing the "Let's chase the dragon" refrain from "So Young" at the top of our voices. Similarly, it wasn't all hit singles and tracks from the new album, as we were also treated to more obscure fare such as "Killing of a Flashboy" and the live debut of "Modern Boys", which saw no dip in the crowd's energy.
Suede are not just a faceless backing band to a charismatic singer, but Anderson was definitely the star of the show and indulged in more than his fair share of posing, arms outstretched, at the front of the stage. He even had a stab at crowd-surfing during "The Drowners" and his audience lapped it up in spades.
He didn't have it all his own way though, and when the band played a couple of mellow tunes, we were rebuked for not paying enough attention with "Sing along if you want to but save talking about EastEnders until afterwards". That episode was brief, however, and towards the end of the show Anderson declared, "We had fun tonight, didn't we? But we always have fun in Birmingham." and, while the arse-smacking seems to be a thing of the past, no one was going to disagree with that.