Sarah Millican, Hammersmith Apollo |

reviews, news & interviews
Sarah Millican, Hammersmith Apollo
Sarah Millican, Hammersmith Apollo
Potty time as divorcee sets up home in the toilet
Saturday, 09 November 2013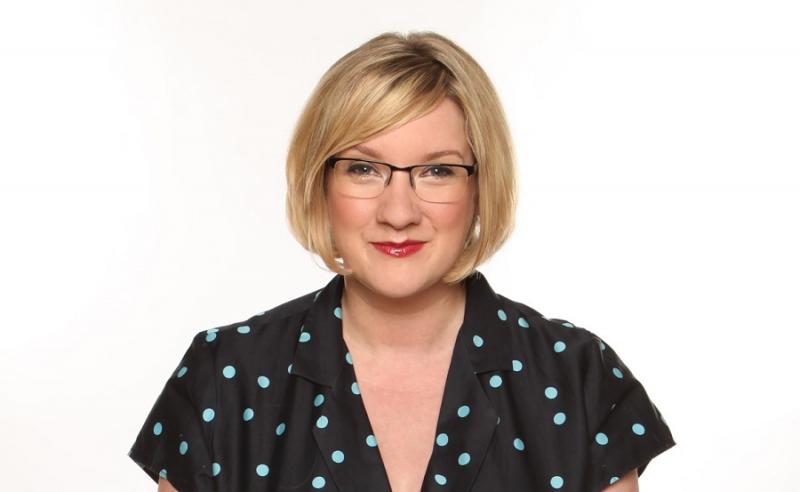 'You leave the building knowing as much as her gynaecologist'
Sarah Millican's career blossomed on the back of a divorce. Her husband upped sticks after seven years of marriage when she was 29. The rage and sorrow catapulted an innately funny office worker into a second career. For her new show, entitled Home Bird, the story has moved on and her subject is buying a home and installing her boyfriend. Only he's not happy with the arrangements in the garden. The shed, he complains, is not suitable for self-abuse.
That, Millican explains, is because it's a greenhouse.
Such is Millican's insouciance about privacy that she may as well be in that greenhouse herself. This is a set focused unblinkingly on her own nether regions. An early gag about receiving anal sex in a Preston carpark gave fair warning that there'd be more where that came from. Toilet humour has a long and not quite respectable history, and Millican is a fearless exponent. Her vaguely feminist agenda tethers it all to weight issues, not that she has an issue with weight. There are copious references to bingeing on sugars, and after all that digesting she must get through, the jokes naturally come out the other end. One – breathtakingly – dwells on the lone drawback of the Dyson Airblade.
She's at her best when blindsiding an audience, or leaving it to do the work
In the interests of balance, equal attention is paid to the front bottom. She waves a hand in front of this anatomical region like a lecturer explaining her area of academic interest, and you leave the building knowing as much as her gynaecologist. Whether this constitutes too much information is a matter of taste. The female half of the audience hollered in recognition while the men chortled along, perhaps recognising that here was a potty-mouthed woman fully versed in the ways of blokeish saloon-bar wit. Not that she can't mix in an improving literary reference. Yet another poo joke is elevated by a brilliant allusion to CS Lewis (Austen and Coleridge are other authors taking an unlikely bow).
Millican riffs wonderfully off the audience – she takes suggestions on equipping herself for a dirty weekend and how to deal with cat kill. Her longer setpiece narratives, including a birthday visit to a dungeon, slightly lack energy and are light on devastating punchlines. She's not especially interested in observation: a promising routine about facial toning is over as soon as it's begun, perhaps because it's about a blameless part of the body, and she's soon moving on to vaginal depilation and, inevitably, anal bleaching.
There is one anecdote in which even she feels the need to hold back. "I could have left the conversation right there," she says, and you do wonder if a little less of all this might actually be a lot more. She's at her very best when blindsiding an audience, or leaving it to do the work. Her finest use of restraint is, oddly enough, in the way she deploys Anglo-Saxon. While she generously scatters her set with fucks and fuckings, only twice does she move on up to the weapons-grade C-word, with devastating effect. There's one skinny supermodel who may want to give this show a wide berth.
Sarah Millican: Home Bird on tour until 24 May 2014
She waves a hand in front of this anatomical region like a lecturer explaining her area of academic interest
rating
Explore topics
Share this article