DVD: Frances Ha |

reviews, news & interviews
DVD: Frances Ha
DVD: Frances Ha
A nod to Woody Allen in this likeable and stylish relationship comedy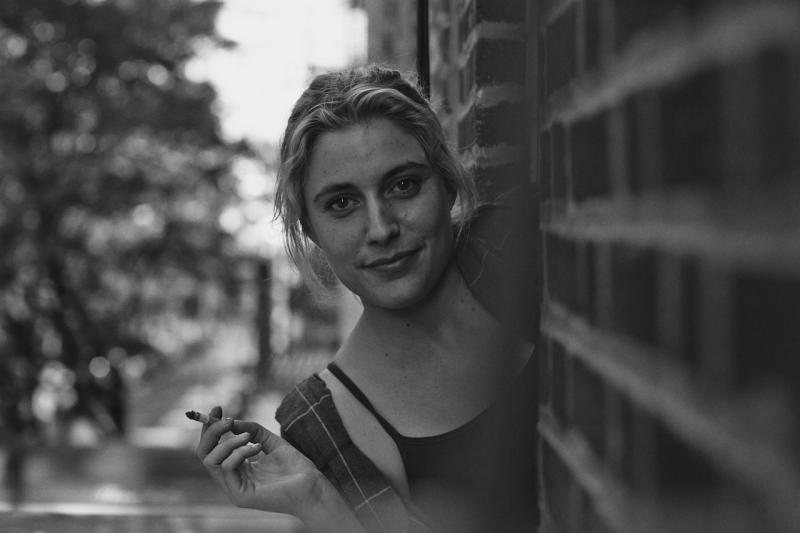 Greta Gerwig as the beautiful, gawky and kooky Frances Ha
Frances Ha has been likened most obviously to Woody Allen's Manhattan, but the influence of French New Wave cinema, with films such as Godard's Breathless, can also be seen. This very likeable and stylish film certainly captures the look and texture of both.
But while Sam Levy's black and white cinematography may not be a match for Gordon Willis's stunning photography on Manhattan, the film's New York location is just as key: as a wry study in aspiration and real estate, the film's episodic narrative follows the impecunious Frances as she drifts through various apartments, her living arrangements becoming ever more precarious (compared to her rich hipster friends – we're not talking destitution row here).
Greta Gerwig, who co-wrote the screenplay with director (and real-life partner) Noah Baumbach, plays the 27-year-old Frances, an aspiring dancer in a modern dance company whose unfocused ambitions probably outweigh her talent. She is beautiful, gawky and kooky, and in this regard it's actually Annie Hall that the film most closely resembles. This is a relationship movie with laughs as well as pathos, though the modern love story at its heart is an intense friendship, with Mickey Sumner playing the seemingly more grounded Sophie. It's also a film about the pain of being caught between the uncertainty of youth and the even scarier uncertainty of heading towards your 30s with a life still in flux. In other words, it's familar Gen-X territory for a new generation.
But what her life lacks in definition and resolve, Frances makes up for with a big heart. Better still, the screenplay crackles with sharp observations, if few laugh-out-loud lines. Bowie's "Modern Love" is used, incidentally, to great effect, both in a memorable sequence where Frances is running with exhilarated abandon through the streets of the city, and in the upbeat closing credits.
What her life lacks in definition and resolve, Frances makes up for with a big heart
rating
Share this article