Reissue CDs Weekly: The Seeds, The Dream Syndicate |

reviews, news & interviews
Reissue CDs Weekly: The Seeds, The Dream Syndicate
Reissue CDs Weekly: The Seeds, The Dream Syndicate
Essential live documents capturing two of Los Angeles's finest bands at their peak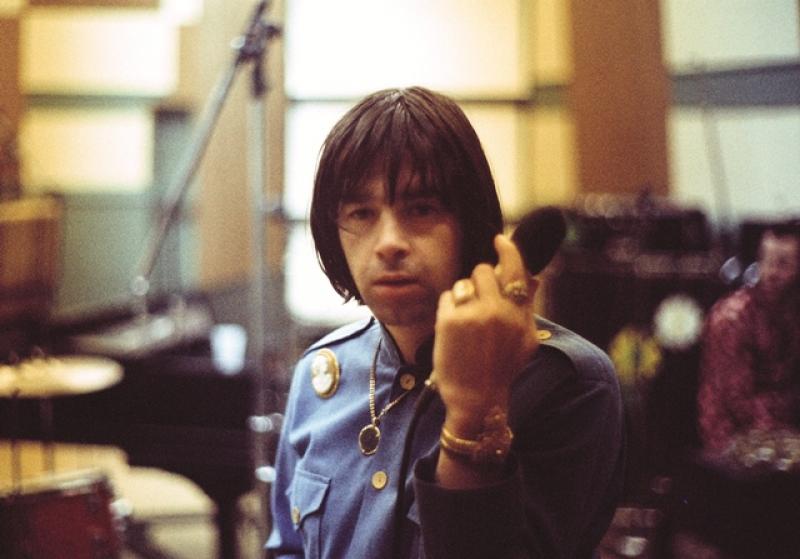 Lead Seed Sky Saxon caught during the recording of 'Raw & Alive' in April 1968 at Western Studios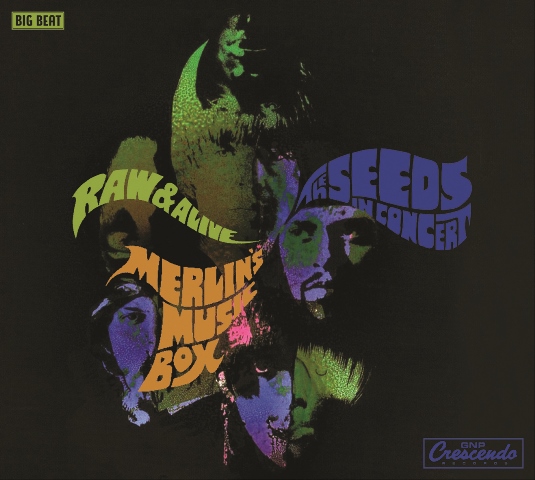 The Seeds: Raw & Alive / The Dream Syndicate: The Day Before Wine and Roses
Two live albums. Both by bands rooted in psychedelia and based in Los Angeles. Each recorded in a studio rather than on stage. One, by The Seeds, from 1968. The other, by The Dream Syndicate, from 1982. The links between these two releases – coincidentally issued a week apart – are about more than the circumstances of their creation, geography and musical style. Both bands had brushes with the mainstream and in the form captured here both proved too raw, too unstable and too wilful to last the course.
As 1968 unfolded, The Seeds would lose their powerhouse drummer Rick Andrige. Lead Seed Sky Saxon became more and more unstable. The band fizzled out in 1970. He died in 2009. In 1983, The Dream Syndicate's bassist Kendra Smith would leave – she went on to form Clay Allison with The Rain Parade's David Roback, who evolved into Opal and (ultimately without her) Mazzy Star. She was followed the next year by departing guitarist Karl Precoda. The band went on to normalise its sound and left the squalling, on-edge fury of The Day Before Wine and Roses behind.
Likewise, Raw & Alive is evidence for a band so raw that many songs sound on the edge of collapsing. Saxon's wailing is feral. Sub-titled The Seeds in Concert: Merlin's Music Box when is was released, it seemed the real thing: a live album recorded on stage before a screaming audience But, as this extraordinary reissue more than makes clear, it was made in recording studio and the audience noise overdubbed. There wasn't even an audience present when The Seeds made Raw & Alive at two April 1968 sessions at Western Studios. (pictured left, another shot of Sky Saxon recording Raw & Alive in the studio)
This new definitive, superbly annotated and packaged edition collects the previously unreleased naked Raw & Alive and the familiar audience-noise version as first released in May 1968. A second disc includes unheard recordings from a first, February 1968, attempt at the album which was rejected as not being powerful enough. For that attempt, a small audience had gathered in the studio.
In the event, there is not that much to choose between the two versions of the album. The rejected one is more loose and includes familiar singles "Can't Seem to Make you Mine" (used in a UK TV ad for Lynx fragrance), "Pushin' too Hard" and "No Escape" as well as twisting, verging on free-form interpretations of album tracks "Fallin'" and "Up in Her Room". The soon-to-be single "900 Million People Daily all Making Love" is stretched to nine minutes. The unadorned Raw & Alive is now one of the most intense, Stooges-esque live documents ever. The Doors took The Seeds eccentric no-bass, keyboards, guitar, drums and vocalist line-up to America's arenas, but their prototype was too raw and alive to similarly prosper.
Fourteen years later, after having formed in late 1981, The Dream Syndicate were amongst a new batch of LA bands looking back to the Sixties and combos like The Seeds for inspiration. The scene would be dubbed the Paisley Underground and The Bangles became its breakout band.
When The Dream Syndicate rolled up at radio station KPFK at 2am on 5 September 1982 to play for listeners and a small audience including R.E.M.'s Peter Buck, they had their debut EP under their belt and would record their first album The Days of Wine and Roses the following month.
The aptly tilted The Day Before Wine and Roses catches The Dream Syndicate at a peak. In his brief liner notes, their singer Steve Wynn says he considers the version of their debut album's title track heard here superior to the studio take. Another notable moment comes with the first outing of "Open Hour", soon to be their signature freak-out "John Coltrane Stereo Blues". The covers played are interesting as they are from when folkies or folk rockers went edgy: The Buffalo Springfield's "Mr Soul", Dylan's "Outlaw Blues" and Donovan's "Season of the Witch".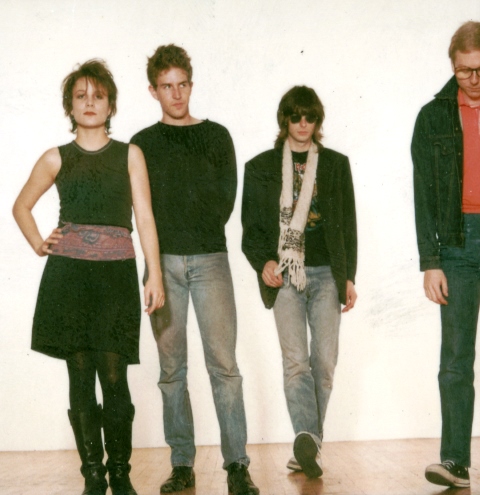 Once past Wynn's distracting between-song garrulousness, it's Precoda's guitar which delineates this definitive model of the band. About texture and extremely powerful, it serves the songs. It is not about pyrotechnics. On the closing "The Days of Wine and Roses", Wynn become so fired up, he begins barking like a dog. This amazing, unrestrained show demonstrates why The Dream Syndicate were integral to a vital musical renewal in Los Angeles, where such revitalization is often neccesary, (pictured left, the classic Dream Syndicate on Polaroid in 1982. Left to rght: Kendra Smith, Steve Wynn, Karl Precoda, Dennis Duck)
The city is the home of America's music business. It's where commodification and dancing with power brokers secure longevity. Yet independent-minded free spirits thrive there, and continue to do so. As well as grandly applauding two of America's finest bands, these essential releases celebrate that spirit.
The Doors took The Seeds eccentric no-bass line-up to America's arenas, but their prototype was too raw and alive to prosper
Share this article