Classical CDs Weekly: Beethoven, Poulenc, Les Vents Français |

reviews, news & interviews
Classical CDs Weekly: Beethoven, Poulenc, Les Vents Français
Classical CDs Weekly: Beethoven, Poulenc, Les Vents Français
Nine epic symphonies, French choral music and all the wind quintets you'll ever need
Saturday, 22 February 2014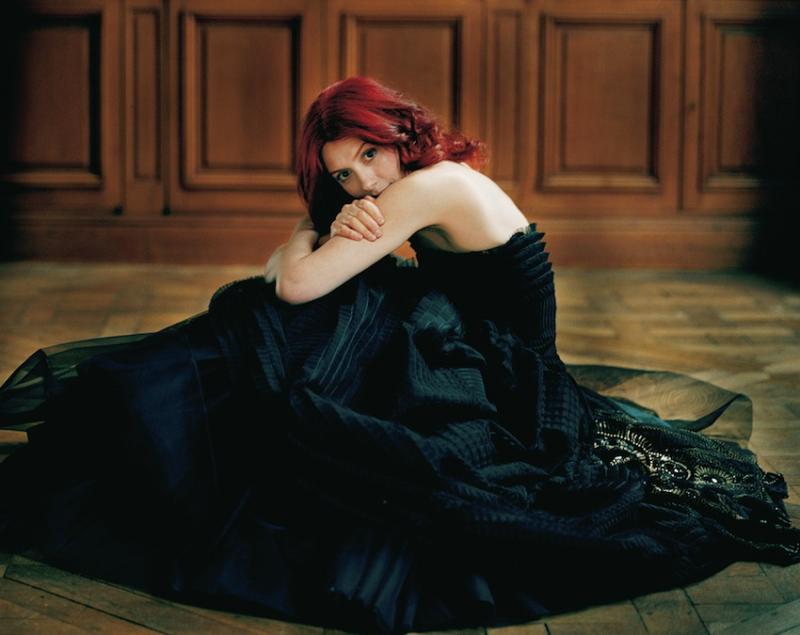 Patricia Petibon: pure-toned in Poulenc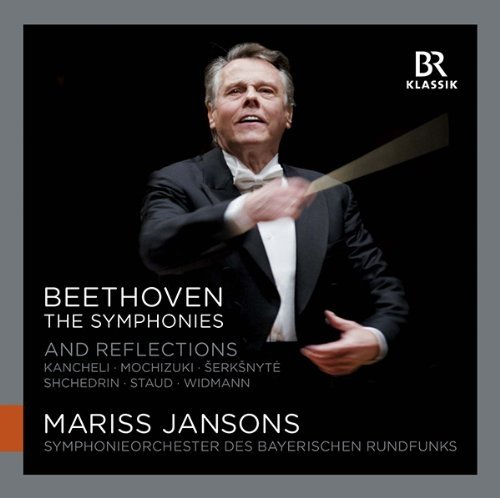 Beethoven: The Symphonies (And Reflections by Kancheli, Mochizuki, Šerkšnytė, Shchedrin, Staud, Widmann) Bavarian Radio Symphony Orchestra/Mariss Jansons (BR Klassik)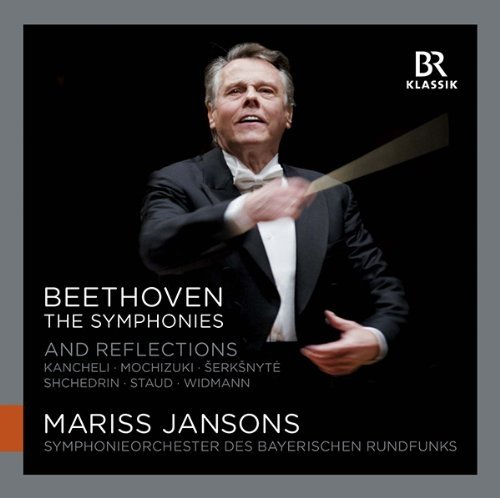 Beethoven: The Symphonies (And Reflections by Kancheli, Mochizuki, Šerkšnytė, Shchedrin, Staud, Widmann) Bavarian Radio Symphony Orchestra/Mariss Jansons (BR Klassik)
When you've a full size modern orchestra performing Beethoven symphonies, there's the worry that everything will sound too easy. Riccardo Chailly's life-enhancing 2011 Leipzig set achieved miracles thanks to lightning speeds and razor-sharp articulation. Mariss Jansons' Bavarian Radio players make an even more sumptuous noise than Chailly's Gewandhausorchester and they could, presumably, perform each of these symphonies on autopilot. On just a few occasions there's a slight trace of slickness, but it's almost always redeemed by a neat detail, a flash of wit or an immaculate orchestral solo. Wind chords are blended to perfection without seeming mannered – the opening of the Seventh's slow movement is gorgeous, as is the comical, metronomic ticking in the Eighth. Jansons is a great showman, and is happiest with Beethoven at his most theatrical. The spooky lead into the Finale of no. 5 is brilliantly handled, with superbly present timpani, and the Storm interlude in the Pastoral is one of the best you'll hear. He's good at concealing the 9th Symphony's structural flaws, culminating in a Finale which does raise the roof – helped by very good soloists and full-throated choral singing.
Chailly included a generous selection of Beethoven overtures. For this live cycle, Jansons commissioned six new works. Each one was required to last around ten minutes, and each "should refer to a particular symphony by Beethoven in terms of its form, its concept or the material used." They make intriguing, largely entertaining couplings. My favourite is Raminta Šerkšnytė's Fires, partly inspired by "the various strange noises that you begin to hear when your hearing starts to fail." It's a brilliantly-scored depiction of musical rage, ending with a choice quotation. Jörg Widmann's classically-proportioned Con Brio slyly alludes to Beethoven's 7th and 8th symphonies. Rodion Shchedrin's grandiloquent Beethoven's Heiligenstadt Testament closes beautifully after a lot of bluster. Giya Kancheli's Dixi features a large chorus, in music which alternates between loud declamation and soft mysticism. Recorded sound is weighty and rich, despite these performances originating from several different venues. There's an accompanying DVD set containing just the symphonies. Jansons is always a pleasure to watch, though I'd recommend the CDs because of the quirky extras. All nicely produced and neatly packaged.
Poulenc: Stabat Mater, Gloria, Litanies à la Vierge Noir Patricia Petibon (soprano), Chœur de l'Orchestre de Paris, Orchestre de Paris/Paavo Järvi (DG)
Poulenc's effervescent, late Gloria is an indestructible work. I've never come across a bad recorded performance, with the best ones revelling in Poulenc's garish colours and offhand tonal shifts. Paavo Järvi's new, handsomely recorded version scores in having Patricia Petibon as solo soprano. Her diction is impeccable, and her cool, vibrato-light sound suits Poulenc's melodic contours to perfection; I'm still swooning over those perfectly realised upward swoops in the fifth movement. Järvi's direction in the Gloria is initially less convincing. The brassy opening fanfares are a little muted, as if he's anxious to dispel any suggestion of vulgarity. Happily, he does warm up as the work progresses, revelling in the score's references to Prokofiev and Stravinsky, and the final movement is terrific. Impeccably blended choral singing too, notably in the closing minutes.
Poulenc's weightier Stabat Mater, its composition prompted by the death of a close friend, is more successful in Järvi's hands. Quis est homo erupts with terror, and how marvellous to actually hear those peculiar horn and harp flurries halfway through the movement. The tiny, irreverent Eia, Mater gleams, and the hints of plainchant at the opening of the Sancta Mater are swiftly followed by distinctly bluesy harmonies. Järvi captures the movement's breath-like swell beautifully and he also nails the Baroque rhythms at the start of the Fac ut portem. Petibon's contributions are nicely judged, and the work's close is suitably abrupt. A great recorded performance. And there's also the exquisite, chilly Litanies à la Vierge Noir in Poulenc's rarely-heard version for strings and timpani. It's better than the organ original.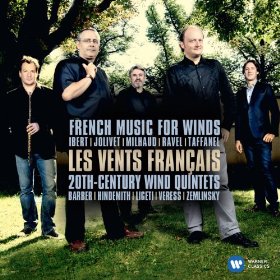 French Music for Winds/20th Century Wind Quintets Les Vents Français (Warner)
Though this set looks like two disparate albums hoiked together at budget price for marketing reasons, it's marvellous. Wind players gaze with envy at the range of chamber repertoire on offer to string players. There's a sublime piano and wind quintet by Mozart, and a beguiling work by Nielsen. Schoenberg's weighty Opus 26 isn't among his most easily digestible offerings, but at least he had a go. Idiomatic writing for wind ensemble can project a delicious, out-of-doors breezy quality – meaning that many of the pieces on these discs have a relaxed, affable nature. And they're played on these CDs by a terrific ensemble, including flautist Emmanuel Pahaud and horn player Radovan Vlatkovic. Egos are kept in check, and the group play as if they've been cohabiting amicably for years. Among the French items, Ibert's Trois Pièces Brèves zip along, as does a clever transcription of Ravel's Le Tombeau de Couperin. Better still is Milhaud's La Cheminée du Roi René, an enchanting suite of miniatures recycled from a film score. Taffanel's 1876 quintet is a delicious abstract work. Fiendishly difficult to bring off, its technical demands reflect the high standard of 19th century French wind playing.
Ligeti's Six Bagatelles open the second disc. This early, folk-influenced work contains so much to intrigue – the overlapping rhythms of the third section, the insolent bassoon farts in the closing Capriccioso – a movement considered so subversive that the Hungarian authorities refused to allow it to be played at the work's 1956 premiere. We've a nostalgic late Humoreske by Zemlinsky and Barber's Summer Music. There's a spiky wind trio by Sándor Veress (who taught Ligeti), and the recital closes with Hindemith's cheeky Kleine Kammermusik. Magical performances make this a supremely enjoyable anthology.
Egos are kept in check, and the group play as if they've been cohabiting amicably for years
Explore topics
Share this article