Oscars 2014: Best Actor/Actress/Director |

reviews, news & interviews
Oscars 2014: Best Actor/Actress/Director
Oscars 2014: Best Actor/Actress/Director
In the first part of our Oscars preview we zoom in on the lead acting prizes and achievement in directing
Wednesday, 26 February 2014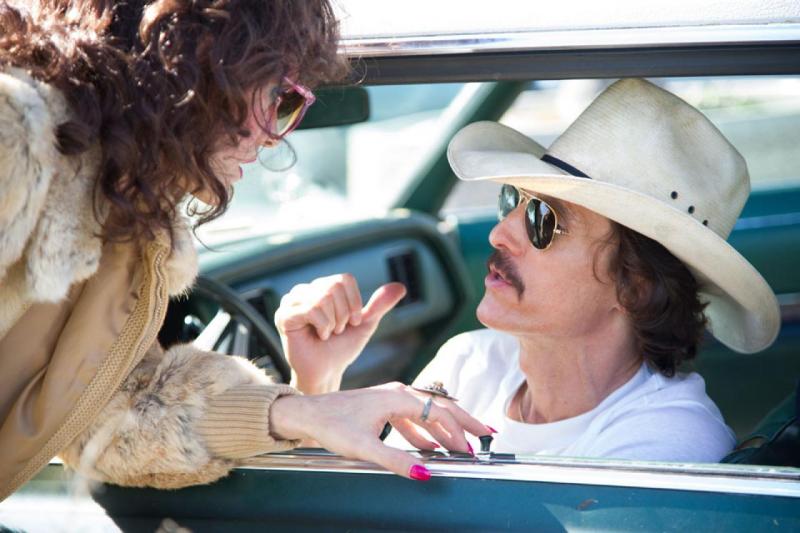 'Don't tell anyone but I think I might win': Matthew McConaughey confides in a friend
Is it just me or are the Oscars getting better? I don't necessarily mean the show itself, rather the films selected for nomination and the eventual winners. In recent years we've seen films as brilliant and diverse as The Artist, The Hurt Locker and No Country for Old Men take the top prize.
Is it just me or are the Oscars getting better? I don't necessarily mean the show itself, rather the films selected for nomination and the eventual winners. In recent years we've seen films as brilliant and diverse as The Artist, The Hurt Locker and No Country for Old Men take the top prize. And whilst The King's Speech, Slumdog Millionaire and Argo might have been crowd pleasers, they were also finely crafted and help banish memories of seeing Chicago, A Beautiful Mind and Crash crowned, or Forrest Gump trumping Pulp Fiction and Titanic sinking everything in sight.
This year's nominees represent another superb selection with everything from the pint-sized but poignant Nebraska and Dallas Buyers Club to the literally out of this world Gravity in the mix; films that are as fun as American Hustle, as sincere as Philomena, as innovative as Her, as fraught as Captain Phillips and as differently daring as The Wolf of Wall Street and 12 Years a Slave.
Over the next three days we'll be taking a closer look at some of the key categories, those whose results we are awaiting with firmly crossed fingers and bated breath.
Last year we were grizzling that Matthew McConaughey (he of the career renaissance or, as it's now been rather fabulously termed, the McConnaissance) wasn't nominated for Killer Joe, this year he's favourite for Dallas Buyers Club. Seems like the Academy were listening.
This year's Best Actor nominees make for an impressive quintet, with four genuinely astonishing performances acknowledged: the great Bruce Dern is credibly crotchety and confused as a man succumbing to dementia in the terrific, blackly comic Nebraska; Leonardo DiCaprio receives his fourth acting nomination for his bastard broker in The Wolf of Wall Street, which I'd say is his best performance yet - one that's monstrously charismatic and frequently hilarious. But the only one that can beat McConaughey and fell his comeback is Chiwetel Ejiofor (pictured above right) in 12 Years a Slave - heartbreaking and gut-wrenching in his agony. Picking between them is a rotten job but McConaughey edges it for me, not because of the physical transformation but because he firmly fleshes out a hard-to-like man and because of the weight of his recent film work.
Tom Hanks (Captain Phillips) and Robert Redford (All Is Lost) are the surprising omissions but Oscar Isaac's lack of recognition for the largely ignored Inside Llewyn Davis is the most egregious, as he was soulful, subtle and a splendid singer to boot. I thought Christian Bale's performance in American Hustle was top notch but, if pushed, his is probably the one out of the five nominated that I'd lose.
Who will win: Matthew McConaughey - Dallas Buyers Club
Who should win: Matthew McConaughey - Dallas Buyers Club (but I will cheer wildly if Ejiofor wins)
Who should have been nominated: Oscar Isaac - Inside Llewyn Davis
ACTRESS IN A LEADING ROLE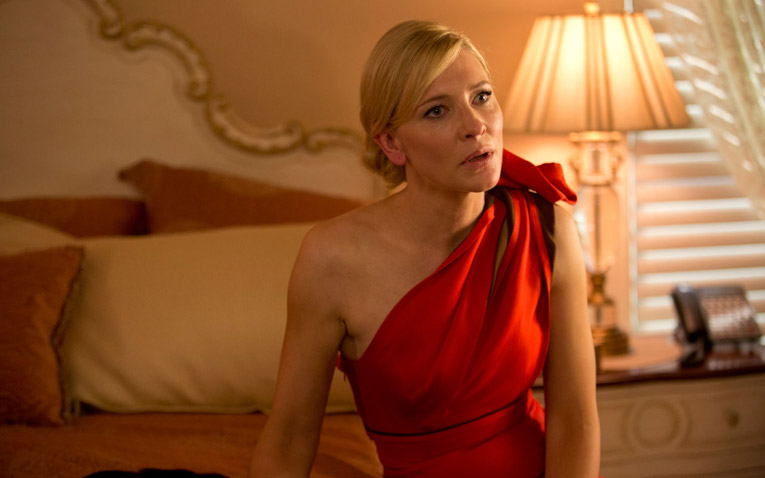 It's a very familiar, very classy field but performance-wise we're looking at less kapow than in the male category. Cate Blanchett (pictured left), having won everything else, is one of the few Oscar locks so shall we just stop talking about it now. No? Oh ok, well what about this then - I don't actually think she deserves to win for this. Blanchett is a great actress and is magnificently melodramatic as a disgraced socialite in Blue Jasmine, but whatever the skill it left me a little cold. I don't think the material gives her the chance to truly get under the character's skin.
Like Blanchett, Meryl Streep in August: Osage County is at full-pelt although, as impressively executed as her mad matriarch is, it still feels like Meryl doing an amazing job of playing one fucker of a mother. Judi Dench is entirely lovely and genuinely moving in Philomena (where she's perfectly complemented by Steve Coogan's cynical journalist), so would be a better choice, and Gravity might even be Sandra Bullock's best dramatic work, though you could argue that's not saying an awful lot (sorry Sandra, I think you're a wonderful comedienne, spot-on in The Heat). Personally my pick of the five is Amy Adams in American Hustle. That movie is undermined by comparison to obviously more worthy fare like 12 Years a Slave, yet it's still a terrific film and Adams is the best thing in it. I loved the complexity of her character and her unabashed sexiness. It's a performance that feels real in a movie about fakes.
Adèle Exarchopoulos (Blue is the Warmest Colour) should be the notable omission but the film wasn't actually eligible for consideration, as it was released too late in its native France. Most infuriatingly, my favourite female performance of the year was amongst those ignored - the effervescently expressive Julia Louis-Dreyfus in Enough Said.
Who will win: Cate Blanchett - Blue Jasmine
Who should win: Amy Adams - American Hustle
Who should have been nominated: Julia Louis-Dreyfus - Enough Said, or what about fellow funny women Greta Gerwig for Frances Ha, and Julie Delpy for Before Midnight?
Overleaf: we look at the contenders for Best Director
As you'd expect in such a strong and varied year for film there's something for everyone in the directing category: there's Martin Scorsese's flamboyant work on The Wolf of Wall Street and David O Russell both skilfully aping the master and mixing it up on the Scorsese-inspired American Hustle; Nebraska's Alexander Payne combines idiosyncrasy with immaculate restraint and he also really knows how to make the comedy pop. However, I think Gravity's achievements will be acknowledged with an award for its director Alfonso Cuarón, rather than it snatching the Best Picture gong (which I think will be awarded to 12 Years a Slave in recognition of that movie's importance). It wouldn't actually be right to see Steve McQueen trumped, as his exemplary stewardship of the latter marks him out in a strong pack and it would be insanely exciting to see a black British art-house director win it. It still might just be possible.
It's a little surprising that previous nominee (and Brit) Paul Greengrass hasn't received a nod, but then again Captain Phillips isn't his best work. It's also a shame not to see Spike Jonze in the mix as his films have such a distinctive voice and, whether you fall hard for Her or not, it's undeniably individual. Most frustrating, however, is that Italian maestro Paolo Sorrentino really should have broken through here for his outstanding work on The Great Beauty. Come on Academy, if you can nominate Michael Haneke...
Who will win: Alfonso Cuarón - Gravity
Who should win: Steve McQueen - 12 Years a Slave
Who should have been nominated: Paolo Sorrentino - The Great Beauty
Explore topics
Share this article