theartsdesk Q&A: Saxophonist Julian Siegel |

reviews, news & interviews
theartsdesk Q&A: Saxophonist Julian Siegel
theartsdesk Q&A: Saxophonist Julian Siegel
Versatile sax virtuoso on the 95 percent of jazz that's in the collaboration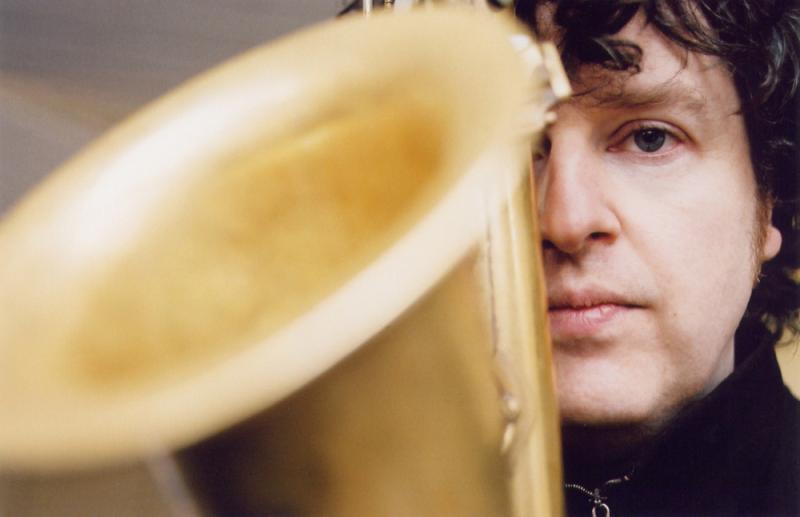 The art is in the improvising...
Julian Siegel's urbane, generically layered voice has, as both reeds player and composer, forged a unique and revered position in the jazz world. He leads a quartet of pioneering drive and technique, featuring pianist Liam Noble, bass player Oli Hayhurst and drummer Gene Calderazzo. Their 2011 album Urban Theme Park was widely praised for its improvising ambition, diverse sound worlds and smouldering virtuosity.
He has a distinguished presence in jazz-rock in the form of the band Partisans, co-founded nearly 20 years ago with the guitarist Phil Robson, and also leads a trio with Joey Baron and Greg Cohen. He has performed alongside a stellar list of the international jazz elite, including Steve Swallow, Bill Frisell, Django Bates, Andrew Hill and Norma Winstone. Though a thoroughbred jazz performer, he originally had a classical training, whose virtuosity peeps through in the guise of techniques such as high harmonics and vocalisations.
Fans will gladly note that a new quartet album is being prepared scheduled for the autumn. Some of the new material will be performed during the long tour the quartet has planned in the next few months, including an appearance at the Cheltenham Jazz Festival.
MATTHEW WRIGHT: There's something quirky and immediately recognisable about the sound of your pieces, it seems to me, about the variety of styles on display at once, from contemporary classical via electronic to West African grooves. That must be a lot to keep in your head at once?
JULIAN SIEGEL: I keep the music swinging, and keep connecting. It does come out with different influences and styles, but that's not preconceived, it's just the way it comes out. All the music I've got stored up in my head, all the bands I play with… There are different things I could tell you that are affecting each track on the record. lt's great fun having a band that can do this. We all come along with some ideas for each piece. Only 5% of the music is written. I'm steering it, but 95% comes from our collaboration.
I remember hearing Dave Brubeck asked for his advice on building a jazz career. He just said, 'You gotta love it'
When you're working with many different kinds of music at once, do you have to treat each one in a different way, or is it just all music? How do you fit electro-trance together with the bop, or the African grooves?
It's about responses to things. I love playing standards. That's the tradition I have in my head: Eddie Davies, Ben Webster, big band players… then there are all the other influences, and my roots. Like lots of people, I did a classical music degree, but I'd always loved jazz, and I started to teach myself, do gigs, study tenor sax. It's interesting that the classical-jazz thing is very much in vogue, but I'm not making a big deal out of it, I'm a jazz musician. If it's good music, swinging music, that makes people feel good, I like it. But if you hear a Cedar Walton tune, for example, how do you respond to that? If you play it straight, many people have already done that in a fantastic way. The art is in the improvising, doing something a bit different with it.
The "Game of Cards" suite (on Urban Theme Park) is in three parts. Some say it borrows a ballet form. It's fun to put it together like that, nice to play with form, play the tune, and improvise, then play the tune again with different parts. It's fun just varying it up, creating different spaces for the band to play. Those decisions about form we made after we improvised. We come with a plan, but only after we've played it do we apply a form. It's all part of the process of playing. And I don't always get it my own way, nor would i want it my own way.
You seem to give a lot of thought to the other people you play with. What do you look for in a collaborator and how do you know if they're the right person?
In my mind I always have the long term projects I'm involved in. In the quartet, I really love Liam Noble's piano playing. We share lots of musical interests and loves. It's fantastic playing, so great at the moment, so it's natural to keep the partnership going. With Partisans I have the same relationship with Phil Robson. They're both fantastic harmonists, fascinated by how play chords. The sounds they use are extraordinary. If I write C major 7, they'll play it unlike any C major 7 I could play, they always surprise me. And Gene Calderazzo is incredibly versatile musician. We all met in the early nineties, and it's important to keep playing with people who have that Though it's different music, there's a constant thread.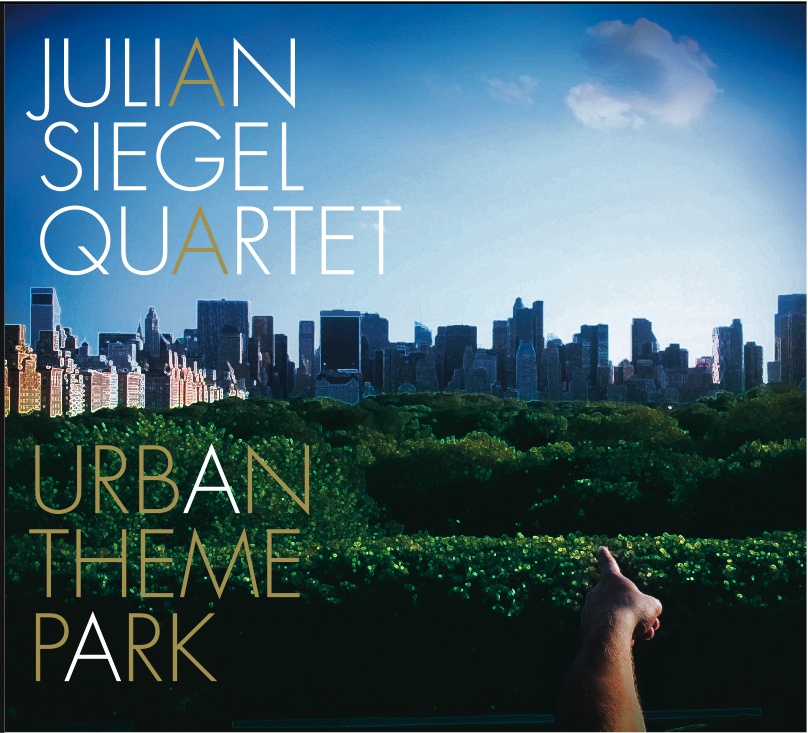 The title Urban Theme Park suggests something very cosmopolitan. Is that how you envisaged the album?
That's nice. I don't know, I don't want it to mean anything. A theme is a tune, a park is a place to play, it's urban, not country music… The picture on the front of the album (left) is a holiday photo in New York. We found somebody's arm in the photo. It was like a Monty Python arm. I like the strangeness of it.
I understand there's a new quartet album on the way. What can you tell us about that?
I'm doing lots of writing for various projects: a few new things for Cheltenham as well as playing favourites. All being well, we'll be recording in the autumn. We're touring the new music in May. Cheltenham is the first date in a Jazz Services tour.
You play several saxes, as well as clarinet and bass clarinet. Do you have a favourite, or is it just a question of what suits the music?
Maybe the core thing is tenor sax, although I've recently been getting into soprano again. It just suits the music. I tend to write in different ways for each instrument. I write on the piano, and sometimes straight to paper. It seems really obvious what instrument it will be played on. Sometimes the sound is first: the bass clarinet is lovely, and perfect for some situations. I love the alto too, though I play more tenor than anything else. It's nice to mix up the colours, to change, like Liam does with synth. I really love the way he does that. I don't say, you have to play synth, he just incorporates it, plays it where you wouldn't expect it to happen.
This is a purely subjective impression based on what I've heard, but the soprano sax seems to be used in a more mainstream way than it used to be. As both performer and teacher, what's your impression of how all the saxes feature in the contemporary scene?
Some great players play soprano, such as Lol Coxhill. I was very fortunate to do a recording with Steve Lacy in Hans Koller's big band. I was completely in awe of Lacy, and I got to pick him up from the hotel. We started chatting, and he said, "The soprano is a jealous horn." They all need time. I find I'm naturally playing soprano more. It doesn't conflict with the tenor in the way an alto can.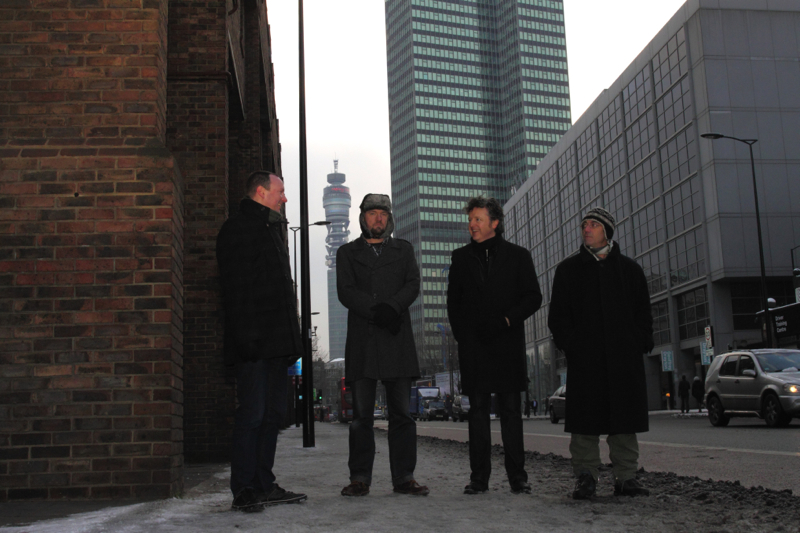 Partisans, which shares Gene Calderazzo, sometimes sounds like an electric cousin to the quartet. What is the relationship for you, as performer and composer, between the two?
It's a different 'family' and we don't play the same music. It's a piano thing with Liam, and a guitar thing with Phil and Phil co-leads and writes half of the music in Partisans. I write for the Quartet, Liam has his own band...check it out!
You're quite heavily involved in training young jazz musicians. What's your impression of young musicians today compared to when you were studying? I've heard it said by some very distinguished players that young saxophonists today have a much wider range of role models than a generation ago, that they're more open minded?
There are a lot more young players than there were. It's fair to say that colleges are turning out many great musicians, who have a good future in the profession. Whether they are more open-minded... people are people. I hear some fantastic sax players around, people really doing stuff, For example, the Chaos Collective is very exciting. They're brilliant, and the standard is very high.
What advice do you give your students about how to build a successful career?
I wish there was a secret… Play as well as you can. You need to love it - that's the core of it. It's good to get a band. Looking at what I've been saying about Liam and Phil: you need to develop, and can't learn to play alone. Instead you learn by playing with great people, opening your ears. I've had people pushing me, and I've had to open my ears, and keep my playing constantly fresh. I remember hearing Dave Brubeck asked the same question. He just said, "You gotta love it."
Julian Siegel is guesting on the opening night of the Guildhall Festival, 22 March. His quartet tours in May, beginning at the Cheltenham Jazz Festival, with dates at Kings Place, Sheffield, Swansea and Brighton confirmed. See his website for full details.
Watch the Julian Siegel Quartet perform live at Pizza Express Jazz Club:
I love playing standards. That's the tradition I have in my head
rating
Explore topics
Share this article