CD: Matisyahu - Akeda |

reviews, news & interviews
CD: Matisyahu - Akeda
CD: Matisyahu - Akeda
Self-styled 'Hasidic reggae superstar' goes indie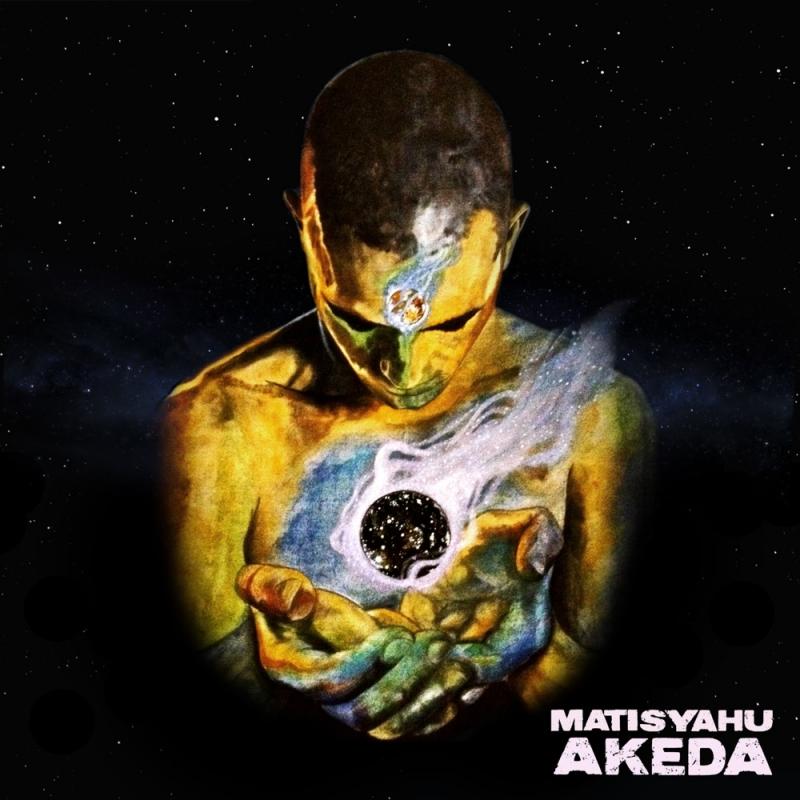 In search of a lost heart?
Once upon a time, Matthew "Matisyahu" Miller was the Hasidic reggae singer. There was only one, and the beard he sported for the first three albums made him pretty easy to spot. He still calls himself the "Hasidic reggae superstar" (on "Watch the Walls Melt Down"), but now, for this fifth studio album, he's sleek, smooth and groomed, like any successful performer from LA, with a cosmopolitan stylistic palette to match.
The generic diversification is, it seems, deliberate. While reggae, rap and hip hop have been converging for some time, and the Jewish sounds have always been there, he drops in yowling rock guitar ("Reservoir") and beat-boxing, while the juicy, distorted brass chords on "Black Heart" could have come straight from a Cuban band. "Obstacles" - for me, the pick - matches a wistful, lilting guitar melody to a voice that's more Stipe than Snoop. And elsewhere there's a touch of jazz, in the rhythm, thanks to the polyrhythmic virtuosity of drummer Mark Guiliana. It's all done with a grinning, kid-in-a-sweet-shop lack of inhibition and, for the most part, it's bags of fun. He certainly knows how to craft a climax.
In fact, the new styles outshine the established Jewish reggae. Reverence rarely makes good art. Though the prayer chants add a lovely choral texture, some of the religious songs just feel long-winded. "Vow of Silence (Shalom)" would be better taken literally: it goes on, without really going anywhere. And though he's been doing it a long time, that doesn't mean it's clever for a white singer from White Plains, NY, to put on a Jamaican accent. Whereas "Broken Car" - a powerful song, like "Obstacles" - is touching, closely observed, and its densely figurative lyrics and piercing symbolism unfold with a narrative control that makes you hang on to every word. Welcome to your bright indie future, Matisyahu.
Though he's been doing it a long time, that doesn't mean it's clever for a white singer from White Plains, NY, to put on a Jamaican accent
rating
Share this article