theartsdesk Q&A: DJ Gilles Peterson |

reviews, news & interviews
theartsdesk Q&A: DJ Gilles Peterson
theartsdesk Q&A: DJ Gilles Peterson
Taste-making DJ and broadcaster on jazz, how to stay relevant, and John Peel's legacy
Gilles Peterson: thirty years at the cutting edge
DJ, broadcaster and all-round musical pioneer Gilles Peterson is one of the most influential figures in contemporary music. In a career that has grown from a DIY pirate station to running a succession of record labels, global DJing appearances and his own Worldwide Awards, he's become famous for his commitment to the most unexpected combinations of new sounds and genres, drawn from restless collaborations worldwide.
His support for his own kind of jazz has been a consistent feature of his career, but he's certainly not the purist of beard-stroking jazz folklore. His interest in jazz has always favoured the fusion end of the genre, where it meets soul, rock, and much else besides. It's has always been there from his first BBC London show, "Mad on Jazz", his creation of the "Blue" series of compilations (based on Blue Note records), and then of the Acid Jazz label and genre that promoted the music of the Brand New Heavies, Jamiroquai, and Galliano, through to his promotion today, via his label Brownswood, of jazz-influenced performers like Swindle and Zara McFarlane. But it's jazz at the cutting edge, where it morphs and merges in ways not everyone would recognise or feel comfortable with.
His life today of global jet-setting and mass adulation sounds enviable, but his need to stay at the cutting edge, working constantly with creative new sounds, remains the same. In June he released his latest project, Brasil Bam Bam Bam, an album featuring his hand-picked Brazilian band Sonzeira, collaborating with stars of the Brazilian scene who are in some cases little known outside the country.
When I met him in the iconic basement of Brownswood HQ, it was strewn with Horace Silver LPs, in preparation for the mix he released after the great pianist's death last month. It was a labour of love if ever there was one. He spoke with obvious affection for Silver, whose creation of hard bop in 1950s New York, together with lyrical flourishes from the folk music of his father's native Cabo Verde, make him in many ways a role model for the eclectic fusion Peterson most admires.
He spoke to me about recent projects in Brazil and Cuba, then we moved back in time to his first days at the BBC, working adjacent slots with John Peel. In person, Peterson is disarmingly candid and unaffected, with a vivid sense of humour (aimed often at himself) and the absurd. His narrative is peppered with phrases like "to cut a long story short" as he tries - and usually fails - to stop his storytelling shooting off at another tangent. Yet, when famous names and killer insights fly from his anecdotes like sparks from a fire, why would you want the short version?
MATTHEW WRIGHT: You have found some incredibly charismatic singers to perform with Sonzeira, the collaborative band you assembled for this Brazilian album. Why aren't artists like Elza Soares better known in Europe?
GILLES PETERSON: There are quite a few Brazilians like that. It's a bit like French music. I don't think a lot of people in the UK have heard of George Brassens, or a lot of the great, great French people, apart from Edith Piaf and Serge Gainsbourg. She's a bit like that, she's one of those artists who didn't need to get out of Brazil.
They were, like, "What are you doing? We're really not interested in a gringo coming over and playing Jorge Ben records"
I got into Brazilian music through artists who had US record deals, because none of them had UK deals, so I got imports of artists like Airto or Flora Purim, and I'd got to Brazil, and say, "I love Airto," and they'd say, "Never heard of him." Those artists got out, really quickly. It's only a few who are known internationally. The biggest of all is Gilberto Gil. He's basically been exporting his culture and music since the seventies. So Elza is just an example of somebody who didn't really feel the need to travel in the same way.
The traditional genres of Brazilian music are well known here, but less so the contemporary work. Do you think that's changing?
I don't know. I think there are people trying to make it change. There's a brilliant guy who runs Stern's Records in London, and he's just been putting out the Criolo records. He's one of the new generation crossover Brazilians in the same sense as Seu Jorge.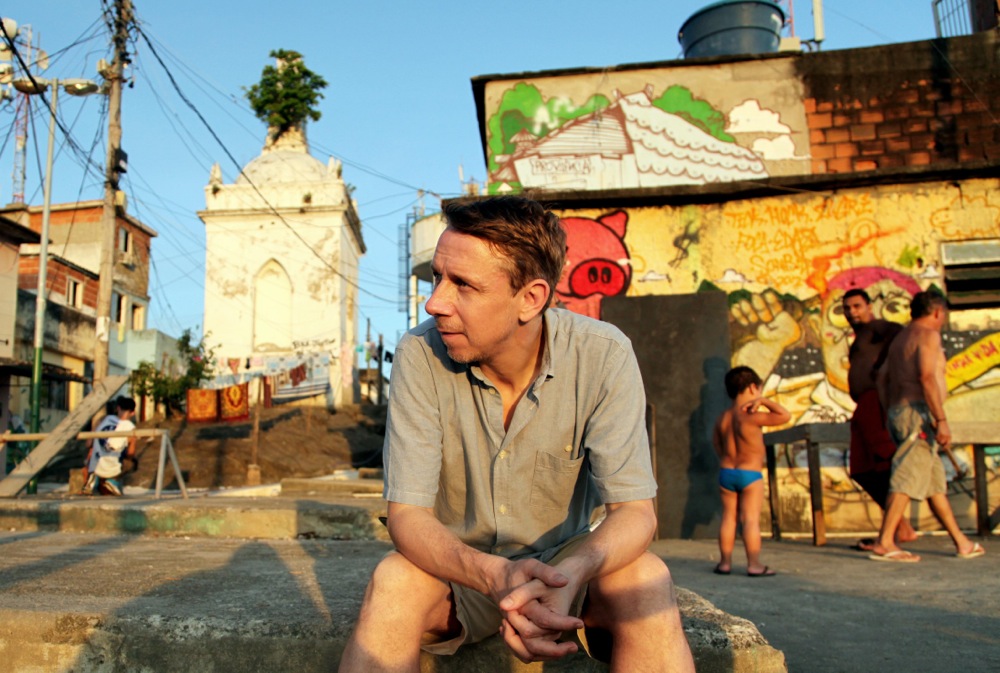 Then you have labels like Mais Um Discos, and Lewis Robinson. They did a lot for me in the sense that I was beginning to think there was not much new interesting music, and he came about five years ago with a comp, the first compilation they did on that label, and there were 30 brand new tracks, by thirty brand new artists from Brazil, and it was amazing, it was really exciting, it was a young approach to a music and its heritage. It wasn't just new rock, funk or hip hop, that was American-influenced or European-influenced. It had a bit of that but it had a lot of Brazilian culture and influence within it.
When I was first invited over to Brazil as a DJ 15 years ago, the first thing I did is play a lot of Brazilian records, and they were, like, "What are you doing? We're really not interested in a gringo coming over and playing Jorge Ben records. We just want you to represent London, and where you come from: acid jazz, acid house, and that culture." And I was a bit disappointed that I hadn't sussed that out. The funny thing is now, 15 years later, there is a digging scene over there, so you've got turntablists, and the rediscovery of their own music by a new generation of music makers and DJs.
You've got Roberto Fonseca who's been playing the piano since he was in his mum's tummy
Now if I was to go over there it might be different, though I think Jorge Ben is still a bit dangerous: it would be like like playing Cliff Richard. But playing Pedro Santos, or rare, obscure north-eastern Brazilian stuff, of which I've got quite a lot, there's a real scene for that music now, and a real collecting scene, and it's had a big influence on new groups coming through. So to cut a long story short, Mais Um Discos have been releasing a lot of that music. It's probably the most active scene outside of US, UK, Germany, France and Japan. So it's probably sixth in the world.
You also have a history of involvement with Cuban music, specifically your Havana Cultura project. How did that come about?
That was the door opening for me to have the confidence to do the Sonzeira project. I'd never really been the sit-down-in-the-middle-of-the-studio producer. I always had the A&R [artists and repertoire] cum executive producer role, I was happy putting people together and having some overall ideas, but not taking full control of and responsibility for a session, so when I was thrown in the deep end in Cuba a few years ago, it was an opportunity I couldn't say no to at that time, and I was lucky to work with Roberto Fonseca. I threw myself in there, and we made two albums, and it was amazing. They were well received critically, we did some shows, including at the Barbican.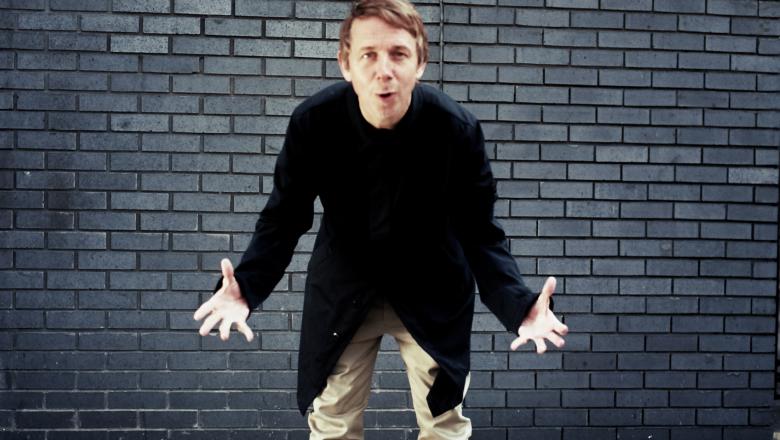 Being onstage with such prodigies was amazing. You've got Roberto Fonseca who's been playing the piano since he was in his mum's tummy, he's ridiculously good, and he's saying, let's interact. I'd just got Ableton [mixing software], I'd learnt how to use it two weeks before, and I'm going to play a few samples and you're going to play off it. It wasn't like being a DJ. I couldn't bluff it, I couldn't go and make it look as if I was doing loads of stuff.
This was all new, a mad experience, and scary, and stressful, but I got out the other end of it, but when this experience came along, I felt a lot more comfortable in my own shoes. Also I was a lot more knowledgeable about the music, because I'd been a Brazilophile longer than I was into Cuban music. I liked the roots of Latin and salsa, but Brazilian is closer to my field of expertise.
Do projects like this pay for themselves?
This was a really great opportunity. It's rare this type of situation works. It was to work with a brand, a brand with good idea, a brand that wasn't going to get in my face. We worked with Havana Club rum, which is a collaborative business partnership between Pernod Ricard in France and the Cuban Government. Basically, the Cubans give them rum, which is the best rum of the mainstream brands. The deal they have is that to get the rum, the French have to promote the culture. The guy responsible, he Every under 21-year-old is on Soundcloud all the time was the most inspiring, interesting, knowledgeable, educational, guy I could have worked with. He said, "You're the best person to introduce more people to our website. Let's go to Cuba." I tiptoe around these things. I've not worked with brands much, just a few things where they've sponsored club nights that I've done. I avoid brands in general. But if it wasn't for Havana Cultura and those projects, my record label wouldn't have been able to invest in Ghost Poet, or Zara McFarlane. So from a business point of view you have to put it into perspective.
Just looking at the genre descriptions on some of your Brownswood Electric albums, even the sound of the concept - sluggish house, suffocated R&B - is really creative, just on paper. Where does that energy come from? The scene is moving so fast; how do you sustain the energy?
The electric compilations are put together by Alex "Patchwork" Stevenson. He is a phenomenon when it comes to creating and discovering the very latest. This is very difficult, because every under 21-year-old is on Soundcloud all the time, looking out for that thing. He's completely starving for it, and needs it, and needs it, and needs it. I remember when we put out the first Brownswood compilation four or five years ago, a lot of those artists got their first releases on that record. Joy Orbison was on there, and Mosca, at the time they were total unknowns.
Jazz and dubstep, what a horrible potential combination
It's just a beautiful way of celebrating cutting edge music and dance music and where they come together. It's a bit like the Brownswood Bubblers series. In this day and age it's nice to find a place to get those nuggets that you won't find elsewhere. From my point of view, it's stuff I play on radio - stuff that's been sent to me, demos or little things that have popped up on blogs - ok, these are the best ones, the ones I've enjoyed the most, let's just put them in a compilation. These things hardly sell, maybe two or three thousand CDs, it's tiny. It's fun, I love doing it, and again for a lots of artists, it's a really good place to get some exposure.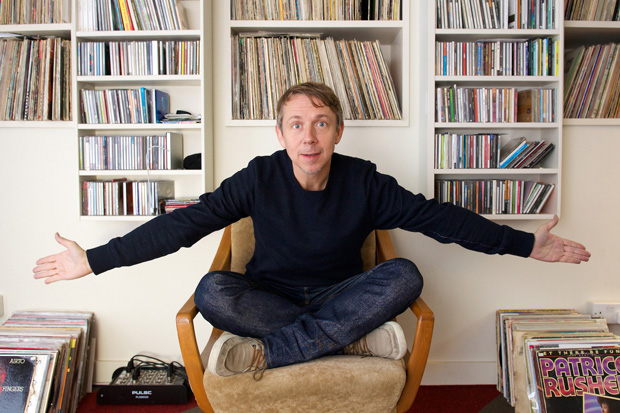 We're a bit old school here, as a record label, we've come from nineties, and at the beginning with these records, we were giving people decent cuts. Some people even got advances! When I look back, I think, how can we be giving someone an advance? Now, it's like, they should be paying us. When you really really want someone, there's the money from the bigger acts. But even with Zara [McFarlane] or José James, or Ghost Poet, I regard this label as a phase one, and when it comes to those artists taking it to next level, we're quite happy to let them get on with it. We put the first couple of records out.
José's a great example, I did an awful lot of A&R with him, he had no idea about electronic music, so, you know, just getting him to work with Flying Lotus, or Moodymann, they were very interesting conversations. Now, when you look back, he's completely on his toes with it. It's a bit like Ben Westbeech, who went on to do Breach. We put out his first record, and I wanted to make a house mix for him, and Ben said, "No way, there's no way I'm doing house, I'm purely hip hop and drum and bass," and now, he's releasing top ten hits with banging house music. I don't know if that's a good or a bad thing, but that's where I see myself."
From the start of your career at BBC London, you've been closely associated with jazz. Jazz is still there with Zara Mcfarlane, and with Swindle and his album Long Live the Jazz. How do you see your relationship with jazz now?
The Digable Planets - I couldn't stand them
Very close. I'm very close to jazz now. At the moment I'm working with John Cumming and the London Jazz Festival, and all the more traditional jazz networks, with Jez Nelson and Jazz on 3, and the underground performing places. I'm talking to John Cumming at the moment about putting together a Strata-East [Records] special. I met with Charles Tolliver (co-founder of Strata-East Records) when he was over here, and he was so brilliant, and obviously I do the Steve Reid Foundation. Jazz is absolutely to my core.
Swindle doesn't on the face of it sound that close to jazz, but he talks about the influence of Miles Davis a lot. Do you think it's still important for the young musicians to listen to?
In a weird way, with the younger lot, I'm almost pushing them away from it, because, you know, jazz and dubstep, what a horrible potential combination, and jazz and hip hop, you know, I had a big problem with half of the groups that came out of that movement, I mean, Us3, and even down to the Digable Planets, I couldn't stand them, even though in retrospect they've been regarded as important, I still thought they sounded a bit whack, which would have been the right term at the time.
So for me it's a very dangerous zone when you're dealing with electronic music and dance music and jazz, because it just ends up being a saxophone over the top of a beat, and that can be awful. So I'm very careful. Even with St Germain, it did go into acid jazz, so half of that stuff I hated. It's got to be authentic, whatever happens. The Roots was authentic, Steve Coleman was authentic, but Branford Marsalis wasn't working for me - he never got the right rappers on board - so even if you had credibility in one way, you didn't necessarily make the right fusion record.
Of course it's not cool to be listening to David Sanborn records on Dalston High Street
Whereas when Public Enemy made "Fight the Power" with Branford Marsalis, that was ok, because they were controlling it. It was the Shockley Brothers producing it, the production was amazing, the rap was amazing, and Branford put an angry horn section on it. What I like about Swindle is that his approach to jazz is coming very much from a dubstep, electronic music, perspective. When I was 16 I didn't get into Sun Ra and Albert Ayler and Charles Mingus overnight, I got into Grover Washington, and Swindle is doing that. You need that. In the world of jazz, he fits there.
You could go over the other side of the park to the Vortex or Café Oto and listen to some serious, hardcore jazz, which attracts a relatively modest audience. Is that worthwhile?
It's all worthwhile. Jazz is such a horrendously difficult subject to discuss, because there are so many negative images. In an image-controlled society, especially in east London, you need to be seen to listening to the right music. Of course it's not cool to be listening to David Sanborn records on Dalston High Street. However there's probably an ironicness to it now, that's how wangle-spangled it is. All I can say is, as a DJ, playing around the country, and on the radio, people are really up for good music. Journalists will have an opinion, comedians will have another opinion.
I love Stewart Lee and Evan Parker, free jazz, free comedy, it's amazing. If you said "Gilles, you can listen to the Arkestra and Stewart Lee", that would be nirvana. I'd rather do that than go to a Brand New Heavies show at the Jazz Cafe. I see good in all of it.
I still get pleasure listening to the saxophone solo in "You Got the Floor" by Arthur Adams, which is a cheesy, cheesy Kenny G-ish saxophone solo. It doesn't sound good when you put it on at home, but if you put it on loud in a club at four in the morning, when everyone's a bit spun out, and phase it out, it sounds amazing.
Are you ever disappointed at the way a band or genre you've supported turns out? Take drum and bass, for example, which you've supported in the past. When you hear a group like Rudimental, say, who've turned once-underground music into giant, extravagantly produced (and sometimes cheesy) chart-topping pop, do you feel proud that this music has become popular, or do you regret that it's lost its edge?
I can't stand it when I go to Ibiza to DJ. I hate myself for going
I don't have a problem with any of that. If they do a good tune, I like it. They've done a couple of really great tunes, Rudimental, and, you know, the rest of the record, I don't know if I like it or not, I don't think I've really listened to it. They've got their place.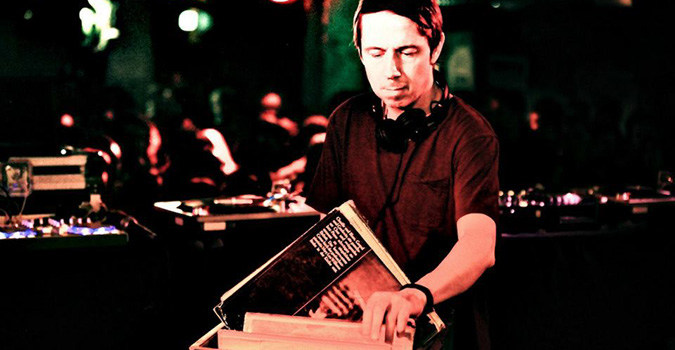 For me, being on 6 Music, I'd have no problem playing a great track by Rudimental next to something that's considered really cool. That's my pleasure. The other day I played "Rapture" by Blondie, and surrounded with more obscure music. It's all about perspective, and dynamics. I don't particularly do it on purpose. I don't just want to be the specialist nerd guy, who takes it all too seriously. There's always been a sense of humour in what I do.
For example, I can't stand it when I go to Ibiza to DJ. I hate myself for going. It really is the armpit of club culture. But I do go and DJ at Space, the biggest club in Ibiza, and I DJ with Carl Cox, the biggest DJ in the world, and I really enjoy that. I think to myself, I'm playing to these people, I'm playing the music I play, and 95 per cent of the crowd are thinking, who is this bloke playing music I don't really get, get him off, and five per cent, or maybe only one per cent, are thinking, wow that was unbelievable. That same one per cent are the person I was when I was 16 and I went to Case the Soul weekend, and I heard Bob Jones playing "Impressions" by John Coltrane in a back room, and there were 20 people dancing wildly to it. I thought, this is the most amazing, revolutionary, subversive thing I've ever heard or seen, and ever since then, I've wanted to do that. As well as playing my wicked little parties for myself and my friends, where I can play what I want, I always make sure I do a cross-section of gigs, because it's important.
When I talk to music journalists who were around in the 70s and 80s, there's often a strong sense of nostalgia for a time when music was at the forefront of social change, when it was driving political debate as well as filling clubs. Do you share that nostalgia? Do you think music has a role in politics, and if so, what is it?
Of course, in a way it was a good time when Jeremy Dammers, Two Tone, Red Wedge, and Club Sandino were playing, during the Nicaragua Campaign, but I don't look back with nostalgia and think they were the best times. Some pretty good music came out of it. I liked The Clash, but were they political? They were just a good band.
What excites me is some independent hip hop from Japan that samples Pharoah Sanders but mixes psychedelic music
But the jazz guys, I had so many problems with them back in the day. I remember Paul Bradshaw was not allowed into Ronnie Scott's, because of a clash between the old establishment and the new. It happens everywhere in every music, and it's important it happens, because people believe and want to hang onto to what they've got, and they discourage change. I managed to survive, maybe because I had a lot of weird experiences when I was younger, and didn't want to be like those old blokes. Even at Radio 1, I remember thinking, why are these older DJs coming in 5 days a week? It's like they're hanging on. Fine, you're a legend, you've been important, come in and do a show a week. If I was 60 or 70, wouldn't want to be cool with the kids, by coming in five days a week.
I was lucky with 6 Music, they came in at a really good time for me. There's only so much room, quite a lot of DJs have been let go, and I've found a nice place for myself. I just think that you've always got to reinvent yourself. Luckily for me, I need to be excited, and what excites me is a brilliant compilation from Sierra Leone, or some way-out electronic fusion of trap and Miami bass that Alex Patchwork's sent me, or some independent hip hop from Japan that samples Pharoah Sanders but mixes some psychedelic music, so as long as I've got that music to represent and be excited about then I'm constantly refreshed. That takes me back to the jazz question. I often get asked to do a Talkin' Loud, a back to '96 night, or an acid jazz reunion. And I think, I'm not ready for that, I'm still in the now. I am 50, and I do question myself - "Are they still interested in me?" - but that's what I get a buzz out of.
Your day job consists of doing what most people think of as relaxation, but it must actually take a lot of concentration, making creative decisions all the time. Do you ever need to get away from music, or is it still at the centre of your life? Can you relax to music? What sort of thing do you put on to relax?
I don't have any music on in the house. I'm talk radio, I'm 5 Live, podcasts, a bit of talkSPORT, (which by the way has improved), a bit of Radio 4 just to give me that atmosphere. If I go anywhere else, I might go to classical music rather than Rinse FM, though I will listen to Rinse. This is in my off time, because I'm listening to music a lot. You've got to balance it.
You're sometimes described as the new John Peel. Do you accept that comparison?
It's very flattering. I was really lucky because I started my career at the BBC on Radio 1 being on after John, and I was privileged to see him at work. The longer time goes on the more I appreciate his importance in presenting and championing a different way of promoting music. Without him, there wouldn't have been a Gilles, and no opportunity to go on 6 Music. Without him everything would be independent radio, totally controlled by lowest common denominator. Thank you, John. But I relate to him in terms of upholding his ideology of how radio should be.
I'm a crap broadcaster, I just play tunes. I play tunes from club culture, but he was a punk rock guy. He was a great broadcaster. I was listening to Tony Blackburn the other day, he was being interviewed by Richard Bacon on 5 Live, and Tony Blackburn had just won a lifetime achievement award at the Sony Awards. Tony Blackburn always said he was the soul music guy, and Richard was asking him what he thought of radio today. I was interested to see if he'd mention me, because I'm one of the few people who plays soul music on the BBC. And he said, "I really like Steve Wright, and the old school guys. I don't like the new guys, because they don't talk enough. They just play tunes, and anybody can play tunes." And that's what I do. The point is, I'm not a broadcaster in that sense, and John Peel was a broadcaster in that sense, but whether that's relevant in 2014 is another matter altogether.
Overleaf: watch trailers of Gilles Peterson's latest album Brasil Bam Bam Bam
I'm a crap broadcaster, I just play tunes
Explore topics
Share this article