Benedetti, Manchester Camerata, Takács-Nagy, Bridgewater Hall, Manchester |

reviews, news & interviews
Benedetti, Manchester Camerata, Takács-Nagy, Bridgewater Hall, Manchester
Benedetti, Manchester Camerata, Takács-Nagy, Bridgewater Hall, Manchester
In a wonderful curtain-raiser violinist Nicola Benedetti demonstrates her passion for music education
Sunday, 21 September 2014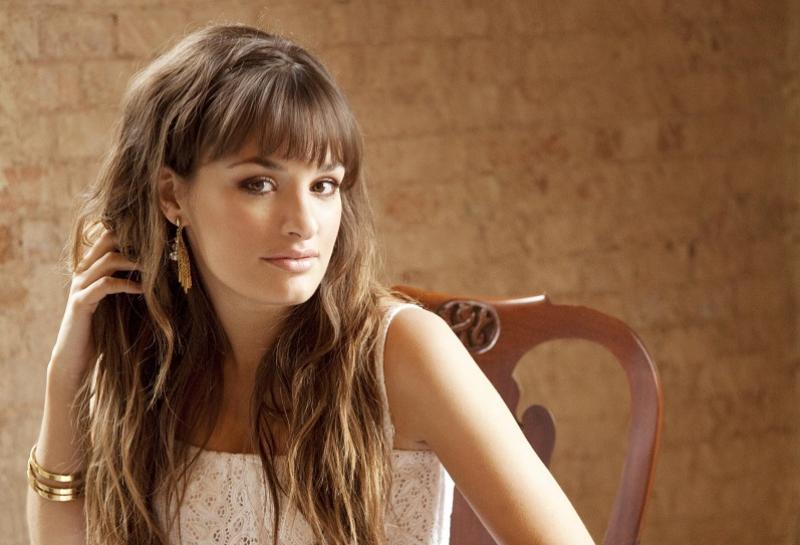 Nicola Benedetti: 'appreciates the value of making music at an early age'
Having been put to the fiddle at the age of five, Nicola Benedetti appreciates the value of making music at an early age. She is fiercely committed to music education and developing new talent. So it was a joy to see her playing enthusiastically with 30 primary school children as a pre-concert curtain raiser to the start of Manchester Camerata's new season.
It was all part of the laudable "In Harmony" project, which aims "to use music as a tool to increase aspirations, enthuse, unite and inspire the community". It was started in two less-than-privileged schools, Old Park Primary, Telford, and Heron Cross Primary, Stoke-on-Trent. The Camerata is involved in the project, along with the City of Birmingham Symphony Orchestra. With Benedetti on board for their season-opening concert, this was an opportunity not to be missed. Some of the children were so small that their feet didn't touch the floor, but they played their hearts out with the great soloist. "In Harmony Telford and Stoke" (IHTS), to give it its full title, is a positive venture, now embracing hundreds of children, extending to secondary schools and providing an online resource for children and their families.
No doubt the exercise loosened the soloist up for the main event: Vivaldi's The Four Seasons. Conductor Gábor Takács-Nagy, now entering his fourth season with the Camerata, is a keen communicator. He introduced the work and had members of his orchestra reading each of Vivaldi's scene-setting sonnets.
Benedetti gave a free-flowing yet disciplined account. She is very much a team player: no histrionics, just precise and vivacious playing. Her playing of the presto third movement in the second concerto, "Spring", was particularly thrilling. I also enjoyed that lovely solo over pizzicato strings in "Winter".
When they have an artist of such outstanding prowess, the Camerata believes in getting its money's worth. So, after that demanding Vivaldi (and an encore of one movement from Autumn) and a breather, she gamely participated in Vivaldi's instrumental Concerto in F (RV 569) for two oboes, bassoon, two horns and violin.The violin contribution leads and is substantial, even though the piece only lasts 15 minutes. In each of the three movements the violin weaves its way between the other soloists. The entreating slow movement was particularly telling as Benedetti played a moving song over a simple accompaniment. Again, she showed both her sensitivity and joie de vivre. She linked beautifully with the orchestra's oboes (Rachael Clegg and Mary Gilbert), bassoon (Laurence Perkins) and horns (Naomi Atherton and Johnny Harris).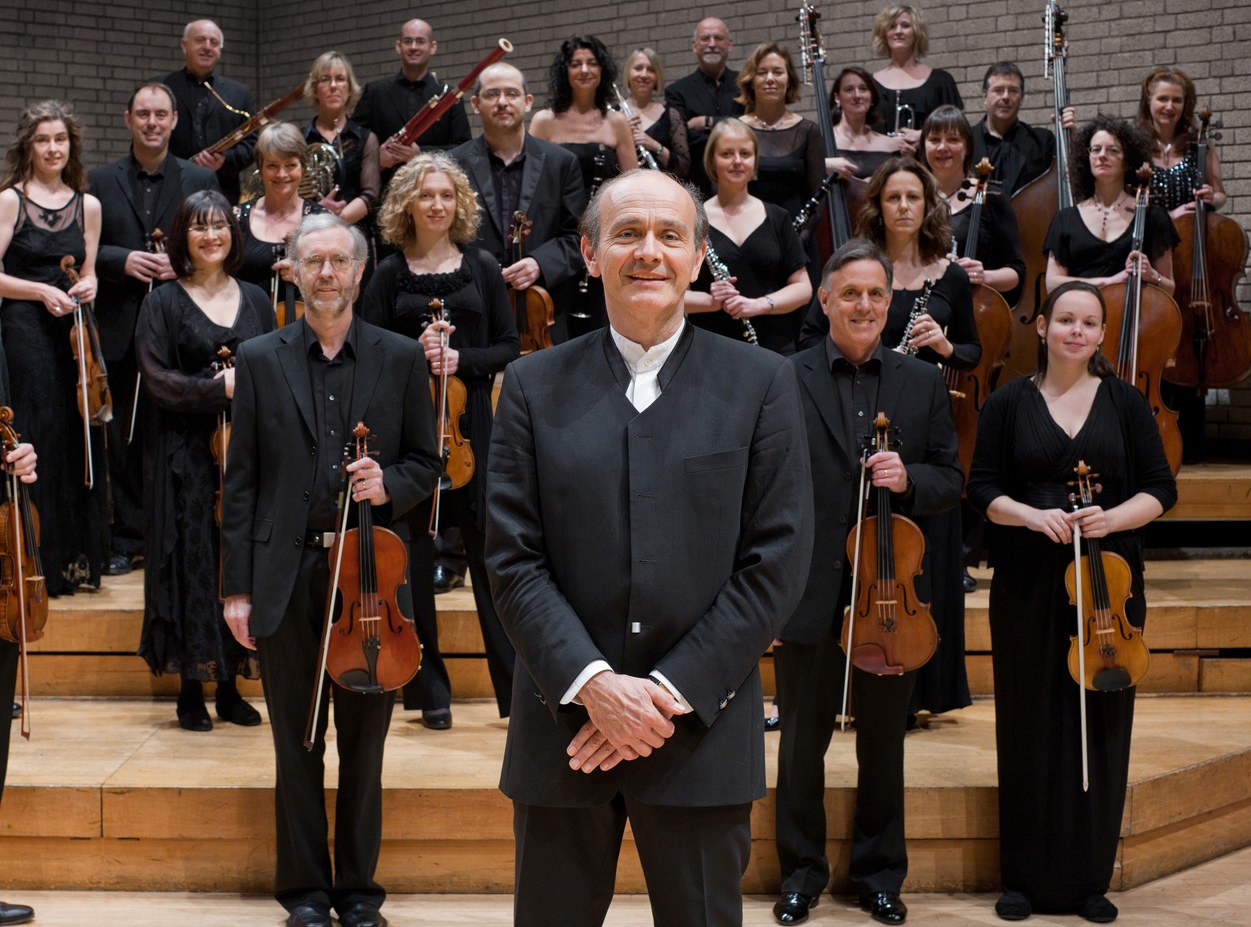 This opening concert could well have finished there on a high, but "value for money" was the word. Takács-Nagy gave a helpful address about Mozart's brief stay in Linz where he was obliged to knock off a symphony for Count Thun, then embarked on what turned out to be a splendid account of the symphony which takes that city;'s name, No. 3. At last he came into his own with his orchestra (pictured above right), his players standing to allow them more freedom to play.
The whole concert had started with the sound of silence from the Estonian composer Arvo Pärt. His Silouan's Song meditates on the words of the Russian monk, "My soul yearns after the Lord and I seek Him in tears". Performed in darkness, except for the lights on the music stands, and exploiting silences, it was atmospheric, contemplative and concise.
This was some start to the season, but I shall remember those children. Just imagine being able to say: "When I was seven years old, I played with Nicola Benedetti in the Bridgewater Hall".
When they have an artiste of such outstanding prowess, the Camerata believes in getting its money's worth
rating
Explore topics
Share this article