Classical CDs Weekly: Lutosławski, Panufnik, Strauss, Stravinsky, Varèse |

reviews, news & interviews
Classical CDs Weekly: Lutosławski, Panufnik, Strauss, Stravinsky, Varèse
Classical CDs Weekly: Lutosławski, Panufnik, Strauss, Stravinsky, Varèse
String quartets from Polish composers, ballet music and orchestral fireworks
Saturday, 01 November 2014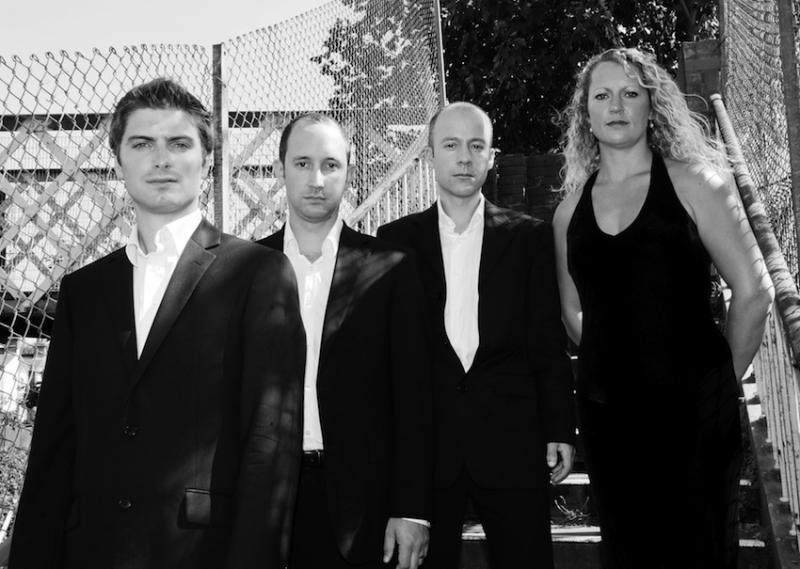 The Tippett Quartet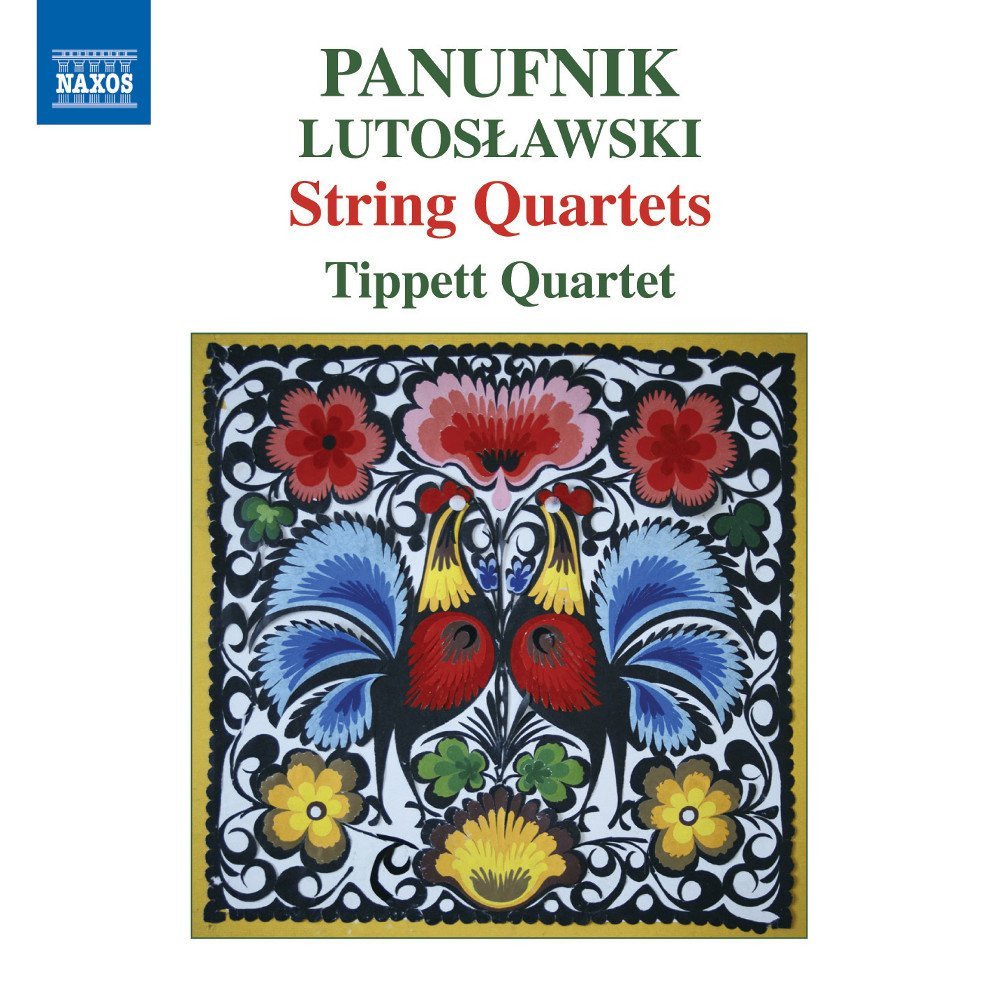 Andrzej Panufnik: String Quartets 1-3, Lutosławski: String Quartet Tippett Quartet (Naxos)

Andrzej Panufnik and Witold Lutosławski were close friends, the two men famously earning a living playing piano duets in war-ravaged Warsaw. Panufnik emigrated to the UK in the 1950s, while Lutosławski remained in Poland until his death. Having their respective quartets collected on a single disc makes for interesting listening, with Lutosławski's 1965 String Quartet the most obviously radical work here. It was delivered to early performers as a set of parts, with no score – Lutosławski not wanting to inhibit the players during the frequent aleatoric episodes: "If I did write a normal score, superimposing the parts mechanically, it would be false, misleading, and it would represent a different work." It's fascinating, entertaining music, and the second movement's fierce opening is brilliantly played by the Tippett Quartet – frantic, frenzied bowing, melting into insect-like pizzicato textures. The music's complexities don't detract from its vivid, communicative power. Lutosławski's masterful ability to create beguiling sounds is just as potent in his chamber writing. The quartet's spectral ending remains astonishing.

Panufnik's three single-movement quartets are all late works, composed between 1976 and 1990. The first opens with a long, slow sequence of solos, and there's a huge feeling of relief when the first chord arrives. It contains some beguiling ideas – the first violin's extended melody heard over spooky ponticello scrapings is inspired, and a vigorous coda provides a rhythmically assertive close. Quartet no 2 is weightier and more impassioned, though the thematic material isn't as engaging as that in No 1. More attractive is the concise final quartet, distantly inspired by Polish folk art. Beauty, mystery, poignancy – they're all here. All very well played and warmly recorded. At this price, it's a steal.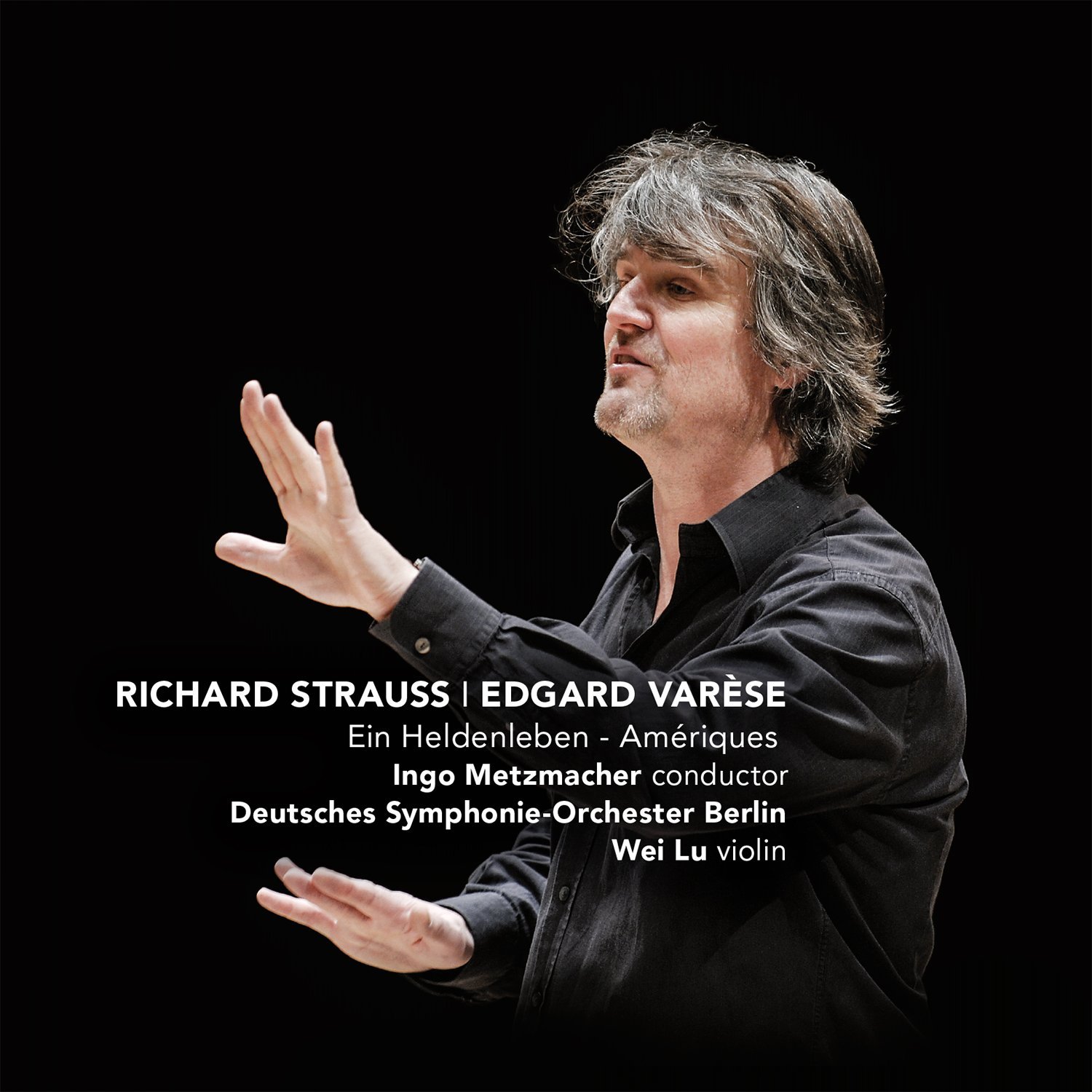 Strauss: Ein Heldenleben, Varèse: Amériques Deutsche Symphonie-Orchester Berlin/Ingo Metzmacher (with Wei Lu, violin) (Challenge Classics)

Edgard Varèse's music generally sounds as if it's from another planet, so to read that he lived in Berlin between 1907 and 1915 is a bit of a surprise, as is the knowledge that he met Picasso, Debussy, Busoni and Strauss. Varèse's earliest scores are long lost. A tone poem called Bourgoyne was premiered, disastrously in Berlin in 1911 – he took the work with him when he moved to the US, destroying the manuscript in 1962. So Amériques, completed in 1921, is his Opus 1, and Ingo Metzmacher's stunningly engineered new recording is an exhilarating attempt to reconstruct Varèse's first intentions, which involve an orchestra of 142 players, including an offstage brass group whose interjections are wonderfully realised in this recording. This music is almost too much for the average brain to digest. You're best waiting until everyone's out and listening to it at high volume. There's bone-crunching dissonance, rhythmic flair and some slinky, voluptuous tunes. Close your eyes, scratch your head, and enjoy a wholly convincing attempt to suggest the noise and chaos of a vast city, replete with wailing sirens. It's as if Stravinsky hadn't gone all neo-classical after Le Sacre du Printemps.

Metzmacher's coupling is Strauss's similarly ambitious, more user-friendly Ein Heldenleben. This too is heard in its original incarnation; the only significant difference is the soft fade, minus the fruity swelling which Strauss later added. This is a supremely entertaining, snappily played performance, with waspish woodwinds and a visceral, exciting battle scene. Wei Lu's violin solos are glorious. The horns are magnificent. Ein Heldenleben sometimes sags, but Metzmacher's canny pacing avoids any trace of flabbiness.


Stravinsky: Le Sacre du Printemps (orchestral and piano versions) Sinfonieorchester Basel/Dennis Russell Davies (conductor and piano), Maki Namekawa (piano) (Sinfonieorchester Basel)

We're not exactly starved of decent recordings of Stravinsky's Le Sacre. If you're an obsessive, you can buy the huge Decca and Sony box sets. You wouldn't be disappointed if you opted for this single disc on the Sinfonieorchester Basel's own label – a more than decent orchestral performance coupled with the composer's early version for piano duet. Dennis Russell Davies's direction is stylish and unobtrusive. The crucial bassoon solo is more plangent, more vocal than it's often played, and the massed winds make a glorious noise a few minutes in, Stravinsky's "swarm of spring pipes" heard in vibrant colour. Les augures printaniers isn't too frenetic, and for once you can hear the string chords as overlapping major triads. You can imagine this performance being danced to. Rondes printanières has moments of elegance and beauty, and different brass timbres are clearly delineated at the climax. Part 2's hazy opening is magnificently controlled, and the Danse sacrale has all the wildness you'd want. Bernstein's elderly New York recording (which prompted Stravinsky to comment "Wow!") has to be heard, but Russell Davies is good.

He's joined by wife Maki Namekawa in the composer's piano duet transcription. Their timings aren't too far from those of the orchestral version, and a close recording balance provides plenty of percussive thrills. Wonderful glissandi and dynamic control impress in the Danse de la terre. It's all handsomely presented and well-annotated. You might moan about the fact that individual movements aren't separately tracked, but this does prompt you to listen to both performances from start to finish, rather than skipping to your favourite loud bits.
There's bone-crunching dissonance, rhythmic flair and some slinky, voluptuous tunes
Explore topics
Share this article