Donohoe, BBCSSO, Prieto, City Halls, Glasgow |

reviews, news & interviews
Donohoe, BBCSSO, Prieto, City Halls, Glasgow
Donohoe, BBCSSO, Prieto, City Halls, Glasgow
Impressive, weighty Scottish debut by Brazilian conductor in Shakespeare-led programme
Carlos Miguel Prieto: shaping a powerful sound
Shock and Shakespeare were the two forces that powered a typically thoughtful programme from the BBC Scottish Symphony Orchestra. I said as much in a pre-performance talk where the links weren't hard to find: that also means coming clean at the start about my involvement. But the world needs to know about this one. With no intention to write about the event, I found myself too astonished to keep quiet by the brilliant work of Brazilian Carlos Miguel Prieto, a conductor I haven't encountered before, and struck afresh by the top-notch invention in James MacMillan's The Berserking, now 25 years old and first of his three piano concertos featured in a fabulous season.
Even the popular component on the programme, a selection of "concert movements" from Prokofiev's Romeo and Juliet, was out of the ordinary. Missing only – and it's quite an only – the Balcony Scene, it was easily the best sequence I've heard in the concert hall, if we really can't have the complete ballet (and that works best of all, as Gergiev has several times shown in London and Edinburgh). Prieto had a way of producing perfect definition, weight and intensity at mostly quite slow tempi in a way that reminds me of Stokowski protégé José Serebrier. He pulled out of the hat the most powerful of all "Montagues and Capulets" and incredible searing to the limits of possibility in Romeo's lament and suicide at Juliet's tomb.
His best coup was to run from the poison coursing through Juliet's veins at the end of the Second Suite's composite "Romeo and Juliet Before Parting" straight into the icy violin tremolos that set the scene for the Capulet vault and the last two numbers as they appear in the complete score. We felt as if we'd travelled a whole epic distance at the end of 45 minutes' worth of the 20th century's greatest full-length ballet.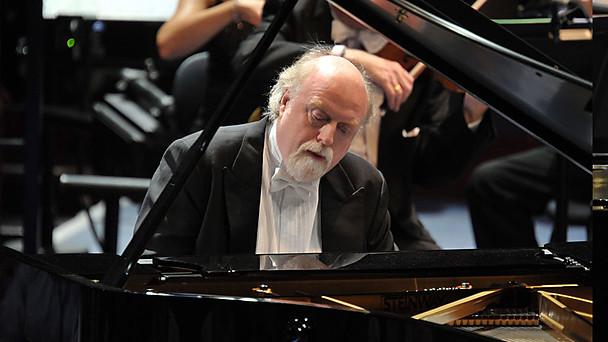 The BBCSSO's ongoing Shakespeare season also gave us a rarity, Liszt's Hamlet – last of his symphonic poems but still a pioneer in the genre, composed as it was in 1858, over 30 years before Richard Strauss began to perfect the genre. Despite the rich string sound which promised great things to come from Prieto's moulding, the ardour couldn't conceal the thinness of invention or Liszt's stop-start insistence on highlighting dramatic gestures at the expense of symphonic sweep. The score is rife with programmatic injunctions – Hamlet is "vacillating" and "ironic" towards an all too brief appearance on wind and solo violin of a "shadowy" and "lamenting" Ophelia. Though short for its kind at 15 minutes, the work still outstays its welcome – not a patch on Tchaikovsky's themes and orchestration in his own, longer Hamlet portrait, though credit to Liszt for not sticking in a love-scene or bringing up Fortinbras
In The Berserking, MacMillan outdoes the strife of Prokofiev's Montagues and Capulets with a musical riot linking frenzied ancient Celts high on booze and drugs with a vain display of ill-directed energy by Glasgow Celtic. I reckon the persistent riff in the first movement cries out "we are the champions", and it's the first of many bold ideas, though it outstays its welcome – the movement could be trimmed by five minutes – and so do the beautifully scored folksy meanderings of the central movement, however strikingly interrupted by the sound of high overlapping strings which had real shock value in the wonderful City Halls. The piano role is more of a concertante than a virtuoso solo role, though it needs a true heavyweight like Peter Donohoe (pictured above by Chris Christodoulou), who gave the first performance in Glasgow back in 1990 and still sounded on fine form last night.
He even showed a luminous, sensitive side which brought the work to a quiet and spellbinding close after all the rioting. In that, the BBCSSO brass proved the equals of any, just reaching the limits of what this smallish, perfectly formed shoebox hall is capable of handling. Having also heard the orchestra on top form in a Sibelius Seventh up in Inverness, conducted by their main man Donald Runnicles with an understanding of shape and flow far surpassing what Rattle and the Berlin Phil gave us in London a week earlier, I think I can safely say that this team offers heights to match any of the other UK orchestras.
Subscribe to theartsdesk.com
Thank you for continuing to read our work on theartsdesk.com. For unlimited access to every article in its entirety, including our archive of more than 10,000 pieces, we're asking for £3.95 per month or £30 per year. We feel it's a very good deal, and hope you do too.
To take an annual subscription now simply click here.
And if you're looking for that extra gift for a friend or family member, why not treat them to a theartsdesk.com gift subscription?