10 Questions for Composer Dobrinka Tabakova |

reviews, news & interviews
10 Questions for Composer Dobrinka Tabakova
10 Questions for Composer Dobrinka Tabakova
The Grammy-nominated Bulgarian-British composer talks about her music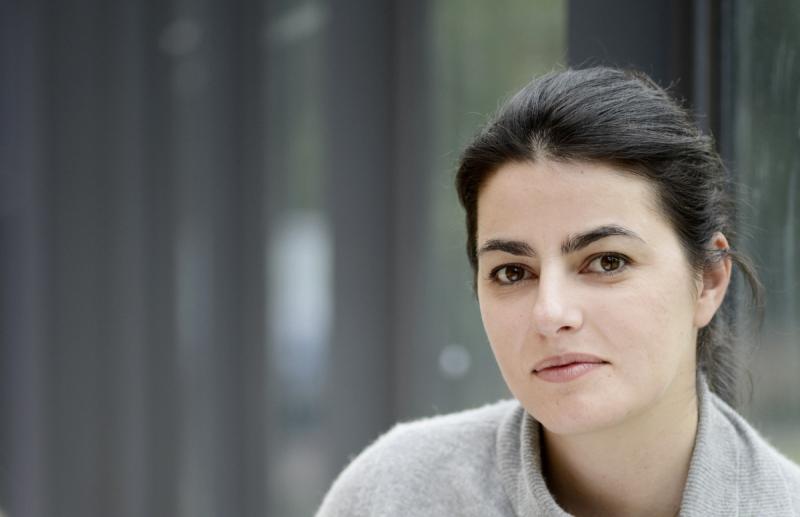 Dobrinka Tabakova: 'I enjoy discovering nuances and colours between instruments': composer Dobrinka Tabakova
There is everything of the quiet achiever about Dobrinka Tabakova. The softly-spoken Bulgarian-British composer was born in 1980 into a music-loving family of doctors, scientists and academics in the town of Plovdiv in Bulgaria and moved to England in 1991. She has garnered composition prizes from Amsterdam, London, New York, Neuchâtel, Vienna and Warsaw.
She has been featured composer or composer-in-residence in Utrecht, Sigulda (Latvia), Lockenhaus (Austria), Dubrovnik, Berlin, Hong Kong and Oxford, and will have a major focus on her work this year at the Vale of Glamorgan Festival and at the Abarnassi Festival in Bulgaria
Her most significant breakthrough started when her work came to the attention of Manfred Eicher of the ECM label. He heard her Suite in Old Style at Gidon Kremer's Lockenhaus Festival in 2008. That encounter led to the first entire CD of her work, String Paths, being issued by ECM and being nominated for a 2014 Grammy. The CD of accessible, communicative music continues to sell, steadily and quietly.
Tabakova's work does tend to appeal to string players – not just to Eicher, who was once a professional double bassist, but also to top flight soloists such as the violinist Janine Jansen and violist Maxim Rysanov, both of whom have commissioned works from her. She has also arranged works, notably skilful orchestrations of Schubert works, the Arpeggione Sonata and the F minor Fantasy for piano duo.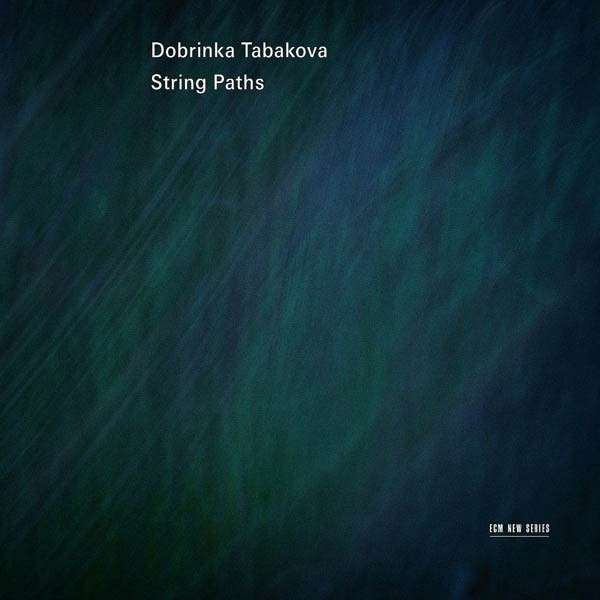 When she listens she says she is drawn to "music that grabs you and has something to say." That combination of immediate appeal with a sense of construction and narrative runs deep in her own work. She is not ashamed to write a tune, and her command of string textures often produces the unexpected.
There is plenty of interest below the surface too. Her works are thoughtful, carefully crafted and shaped. Concentrated listening is rewarded by a sense of quite how naturally, organically, and strongly they are constructed (a product of her deeply scientific background perhaps). Works for chorus, for string ensembles and for organ show a predilection for sustained lines.
Perhaps the ethos of her work is captured by a quote from Stravinsky: "a real tradition is not the relic of a past irretrievably gone; it is a living force that animates and informs the present."
SEBASTIAN SCOTNEY: You had your first CD of your compositions issued in 2013, and in February 2014 it was up there for a Grammy. It must have been quite an experience.
DOBRINKA TABAKOVA: Although I had had works recorded on CDs before [on Hyperion and Avie], String Paths was my first profile album and to be working with ECM on this was beyond exciting. I knew it was going to be a special project not least because so many good musician friends were going to be part of it – Maxim Rysanov, Kristina Blaumane, Janine Jansen and the wonderful Lithuanian Chamber Orchestra. It took a number of years for everything to come together and now I feel so proud of the album and am glad that it's had such a positive reception. Manfred Eicher, who produced the album, was inspirational to work with and the fact that he believes in the music and took care to present it in the best possible way was very special.
Have you come back to earth since the Grammys?
Well, I don't think I ever really left earth… But there was an anticipation, and the fact that the album received such an overwhelming response added to that. Strangely, many of those emotions were less obvious at the time, but happened, or crystallised more in hindsight. It was a kind of excitement for the past.
You have a composer focus in the Vale of Glamorgan Festival alongside Arvo Pärt, whose 80th year the festival will be marking. What is the background here ?
The special nature of the programming of the Vale of Glamorgan Festival means that the music which gets played is almost entirely by living composers and yet the festival isn't necessarily seen as a "contemporary music festival" – it's all just music! The festival has a following which trusts the vision of its artistic director John Metcalf, who, as a composer himself, understands the importance of letting new works establish themselves and hopefully become part of a repertoire. This will be the most intense programming of my work so far – more than 10 works over the span of a week, with a number of pieces performed twice. Indeed, it will give people the chance to familiarise themselves with the language of the pieces and it will give me the chance to look at a collection of works in a sequence, which I am sure will be valuable time for reflection but also enjoyment (pictured below, one of the festival venues, Cardiff's Norwegian Church).
One of the main works is your Cello Concerto. It has a special place in your oeuvre. Can you explain the background?
The Concerto for Cello & Strings was written for a good friend of mine, Kristina Blaumane, for her farewell concert with the Amsterdam Sinfonietta, where she was the lead cellist for many years. The premiere was at the Amsterdam Cello Biennale in 2008. I wrote the piece the year after I finished my PhD at King's College London, and I was really concentrated on making large structures in time – how the material would progress, how to form and sustain threads within a larger structure. So it was a long process, where I called upon some of my research as a student on ancient divisions of music, and particularly the thoughts of Roman philosopher Boethius. The work has been performed quite a number of times already and yet this will be the UK premiere, which I am extremely excited about.
But the main premiere of a work of yours this year is not going to Glamorgan but to Stratford-upon-Avon?
Until 2016 I shall be composer in residence with the Orchestra of the Swan and this May sees the first work which I will be creating as part of the residency. It is a work for solo violin, trumpet and chamber orchestra, inspired by the High Line in New York. I see the piece as a musical transatlantic bridge, but I guess I'd better talk about it after it has been completed.
You also write for choirs?
Yes, I have a number of anthems and works for choir and orchestra and always look forward to working with choirs. Some of my fondest musical memories are when I sang in school or chapel choir, so to be able to create a work which might become a great memory for some of the performers is a wonderful opportunity. I remember working on Centuries of Meditations, which, together with the Concerto for Cello & Strings, will be in the closing concert of the Vale of Glamorgan Festival. It was commissioned by the Three Choirs Festival for the Festival Youth Choir and I knew that I wanted to really inspire the young singers, the way that, say, Britten's Saint Nicolas inspired me as a child.
What other commissions do you have coming up?
The residency with the Orchestra of the Swan culminates next year, 2016, which will mark 400 years since Shakespeare's death. I am working on a cantata for the commemorative events which will be taking place in Stratford-upon-Avon in April next year.
People expect there to be a specific Balkan hinterland to your writing. Will they find that?
I do love the traditional folk music of my native Bulgaria, and never place boundaries on my listening. If there are any hints of this or other influences, they are entirely sub- or unconscious.
I get the sense of listening to work that you want the music to be accessible, and want the listener to know where they are. You'd rather guide than shock?
Well, the straightforward answer to that is that I write music which I would like to hear, and feel that you have to be honest with yourself as an artist, this would be my primary consideration.
If someone commissioning you was to ask you to think a lot bigger, what would it be – a symphony? an opera?
I don't know if I see the hypothetical "big project" in the form of a symphony or an opera, but I enjoy discovering nuances and colours between instruments, so to write for larger forces would be a dream.
BBC Radio 3 Composer of the Week features Dobrinka Tabakova on Tuesday 10th March at 12 noon- 1pm
Overleaf: A performance of Dawn (2007) for violin, cello and string orchestra
I write music which I would like to hear, and feel that you have to be honest with yourself as an artist
Explore topics
Share this article