On Liberty, hosted by Shami Chakrabarti, Brighton Dome |

reviews, news & interviews
On Liberty, hosted by Shami Chakrabarti, Brighton Dome
On Liberty, hosted by Shami Chakrabarti, Brighton Dome
A literary line-up honour the British human rights institution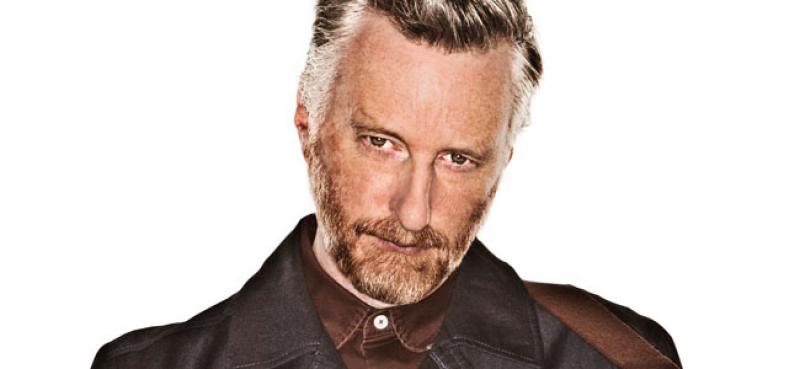 Billy Bragg drew the evening to a close in song
Shami Chakrabarti pointed out early on that she is "grim and worthy" and that stand-up is not her strong suit. Despite this, svelte, petite and wearing a sharp back outfit, she acted as compere for an evening of literary "turns" celebrating Liberty, the human rights organization of which she is director. "Everyone loves human rights," she joked at one point. "Their own.
It's other people's that are a bit more challenging." It was a good line, but anyone here looking for kicks'n'giggles was very much in the wrong place.
On Liberty
proved something of a congratulatory end-of-Bank Holiday slap-on-the-back for Brighton's
Guardian
-reading liberal heartland.
Mainly what we were treated to was a selection of writers showcasing material that fits Liberty's ideals, with the second half especially focused on the issue of immigration. Brighton Festival Guest Director and novelist Ali Smith was first, reading a piece that drew on her Scottish childhood and a bond she once had with an outsider at her school. The novelist, theatre director and gay rights activist Neil Bartlett was next, enunciating poetic pages recently inspired by time spent in Enniskillen, on the Eire/Republic border, pondering the differences in sexual rights between the countries. Jackie Kay was jollier. Wearing a wild, colourful top, she performed with a glimmer of zip and pizzazz, injecting cheeky good humour into three poems, including the timely "Planet Farage". Billy Bragg concluded the first half, introduced with endearing goofiness by Chakrabarti as her own teen heartthrob and "even better than a mushroom biryani". He played two numbers, beginning with "Distant Shores", from his 2002 album England, Half English. Concerning the loneliness of an émigré, it set the tone for the second part.
The last writer to appear, Bidisha, was the most enjoyable speaker of the evening
After a 20-minute interval Alison MacLeod read from her Brighton-based novel Unexploded, choosing a section about a Jewish-German refugee held in a camp for enemy aliens during World War II. It didn't quite work as a stand-alone piece. Next came historian-biographer Rachel Holmes, who related the bleak, true saga of an African asylum-seeker broken by her time in the hands of British immigration control and detention centres, including the vile and notorious Yarl's Wood. It's hard to believe such a disgraceful institution exists on British soil. This is, of course, what Liberty is here to draw our attention to.
The last writer to appear, Bidisha, was the most enjoyable speaker of the evening, chattily telling us tales of the people she had met while doing literary outreach work with asylum-seekers, resulting in her recent book Asylum and Exile:The Hidden Voices of London. She was funny, bubbly and matter-of-fact, developing a conversational rapport with the audience and effectively highlighting the human fellowship she found amidst the misery of those suffering in the twilight economy. Then it was left to Billy Bragg, introduced once again by a blatantly star-struck Chakrabarti, to remind us that cynicism is the greatest enemy we face, as he sung a final couple of numbers.
It was a wordy, thoughtful, and politically on-point one-off, an Election week-booster for the already converted. However, if such an event were to be repeated for a wider audience it could have worn more showmanship and maybe a comedian or two to make its two-and-three-quarter hours actually zing.
A congratulatory end-of-Bank Holiday slap-on-the-back for Brighton's Guardian-reading liberal heartland
rating
Explore topics
Share this article