DVD: Story of My Death |

reviews, news & interviews
DVD: Story of My Death
DVD: Story of My Death
Elliptical Catalan film illuminates hypnotic encounter of sensuality and darkness
Casanova relaxes: 'the lightness and sensuality of the 18th Century'
Since his debut Honour of the Knights back in 2006 Catalan director Albert Serra has carved out a niche for himself, creating cinema that is frequently oblique and visually engrossing.
Story of My Death (Història de la meva mort)
, which won the director the Golden Leopard at the Locarno festival two years ago, looks like his most approachable film to date – it includes considerably more language than his previous works, as well as a touch more narrative – but still reveals itself slowly.
There's no direct revelation until well in as to the identity of its main character, the inimitable 18th-century lover and traveller, Giacomo Casanova (Vicenç Altaió, like all of the film's cast a non-professional), although a degree of recognition gradually filters through from the subjects of his somewhat meandering discourse. Location for the first part of the film is identified as Switzerland, where Casanova presides over a loose chateau-court that unites a varied range of characters, an intimate world in which the opening night banquet scene (pictured below) is far and away the largest. We're witnessing the great lover in the autumn of his life; Serra's title plays on that of Casanova's memoirs, which he's in the process of writing. The details of life – eating, shitting, his intimacies – receive as much attention as his fragmented orations, which are conveyed as much through gesture as words.
Then it's back on the road, with part two set in the Carpathian mountains at a remote inn that's appealing for its female company, though the latter will become considerably more engaged by a certain local Count. Serra has said his film is about, among much else, "the transition from the lightness and sensuality of the 18th Century to the darkness, violence, and sexuality of the 19th Century, of Romanticism", and the second character in that symbiosis is none other than Dracula (the beared, monosyllabic Eliseu Huertas). It's a very different portrayal of the hero of horror from any we are used to, however, and to dub the film "Casanova meets Dracula" would be far indeed from its spirit.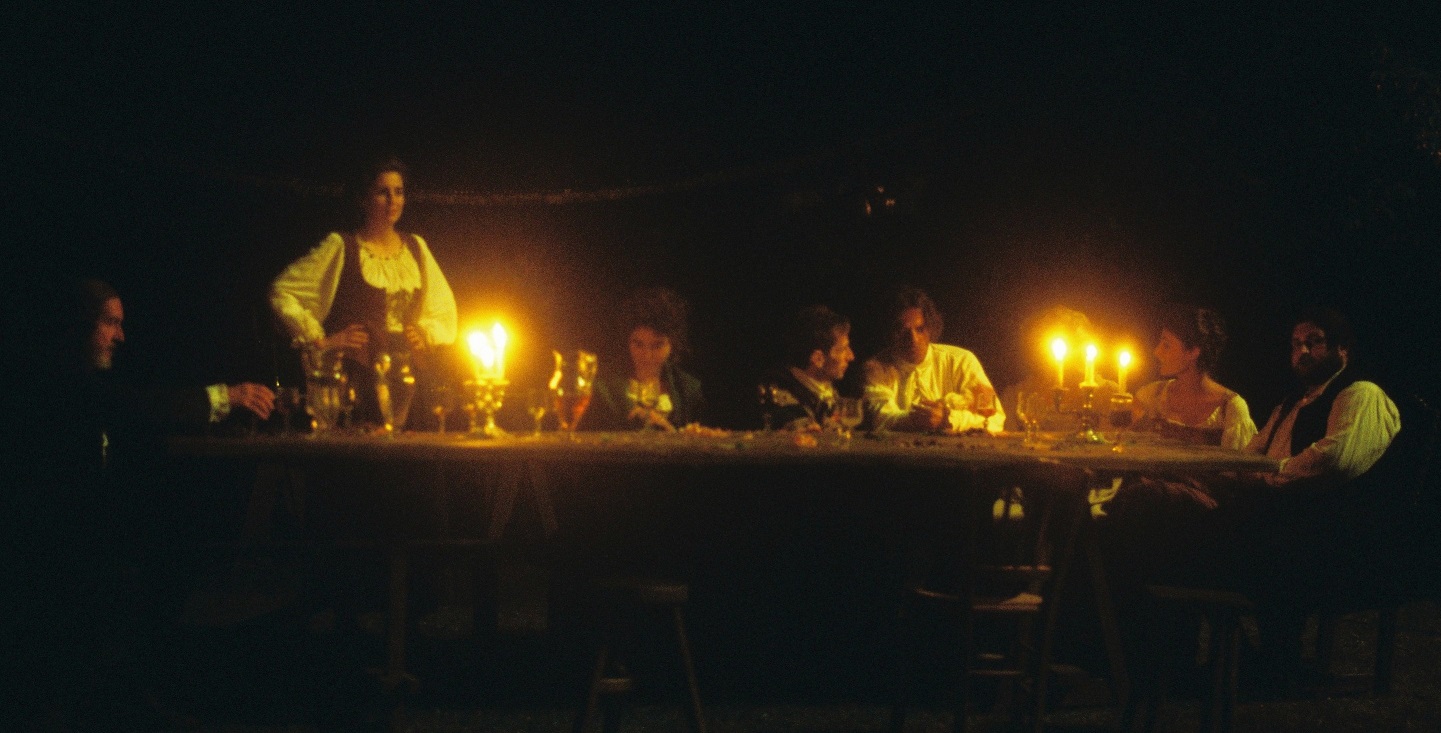 Serra creates a bewitching, slow-burn piece that delights in the painterly quality of many of its visuals, particularly those that shade towards night, with a sound score that's almost a character in itself. He apparently shot almost 450 hours (digitally, obviously) and the film comes in at 144 minutes, though once you're caught up in Serra's hypnotic world it's easy to feel somehow outside time. Casanova's characteristic reaction to much that he encounters, pleasure and pain alike, is a strange, somehow unworldly laugh, a fitting aural image for the weird territory that Story of My Death itself occupies.
This Second Run release also includes Serra's 2013 short Cuba Libre, a 14-minute nightclub-themed tribute to Rainer Werner Fassbinder and his frequent collaborator, the actor Gunter Kaufman, set to music by the band Molforts. Its accompanying booklet contains the transcript of a Sight & Sound London Film Festival conversation from the same year between Serra and British director Ben Rivers.
Casanova's own reaction to much that he encounters, pleasure and pain alike, is a strange, somehow unworldly laugh
rating
Explore topics
Share this article