Classical CDs Weekly: William Lawes, Diana Ambache, Tom Poster |

reviews, news & interviews
Classical CDs Weekly: William Lawes, Diana Ambache, Tom Poster
Classical CDs Weekly: William Lawes, Diana Ambache, Tom Poster
Sublime viol music, introspective pianism and a lively chamber disc
Phantasm: stunning musicianship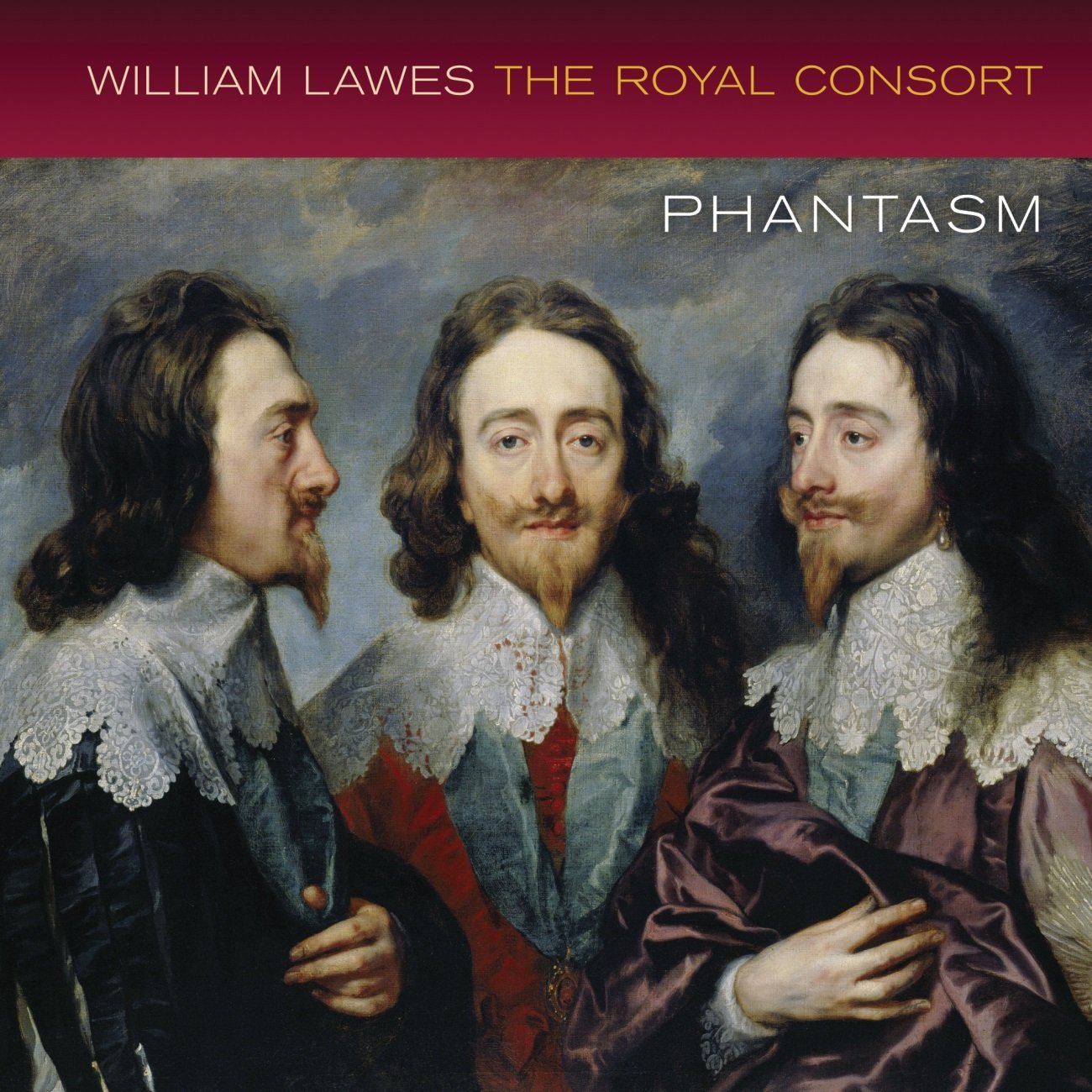 William Lawes: The Royal Consort Phantasm (Linn)

"This is one of the greatest sets of instrumental dance music ever composed... on a par with Rameau's orchestral dances, even the waltzes of Johann Strauss Jr." Phantasm's Laurence Dreyfus claim is a bold one, but after gorging on 145 minutes of William Lawes' viol music I'm inclined to agree with him. However, Dreyfus's sleeve essay points out that actually dancing to these pieces would in many cases be impossible. Lawes's phrase lengths are often irregular, and the metre often changes without warning. The harmonies can sound disconcertingly modern. Two differently-scored versions of the Royal Consort survive, and Phantasm give us the edition for four viols and theorbo. The fruity, rich sound is something to savour, with Elizabeth Kenny's theorbo giving the rhythms extra definition. There's a tiny "Corant" in Lawes's Sett No. 1 where Kenny's guitar-like strumming gives the music an intoxicating punch. I keep returning to the 5th Sett's "Morriss", a 40 second slice of terpsichorean brilliance. It's difficult to sit still while listening to Lawes in extrovert mood; shoulders and feet will probably begin to twitch involuntarily.

As a bonus, Phantasm also give us three of Lawes's Consorts to the Organ. Daniel Hyde's flutey chamber organ blends wonderfully well with five or six viols, the group revelling in the music's otherworldliness. Chord progressions go in unexpected directions, and there's a contrapuntal fluency that dazzles in the faster movements. A magnificent collection; well documented, stunningly played and beautifully recorded.



Seven Sisters: Chamber Music by British Women Diana Ambache and Friends (Ambache Records)

Ethel Smyth, Sally Beamish and Jocelyn Pook should be familiar names, even if you've not heard a note of their music. But Madeleine Dring, Cecilia MacDowall, Sophia Dussek and Rosalind Ellicott? Diana Ambache's sleeve note states that the music collected on this disc has been chosen for its expressive qualities, "to show that the women who composed it are gutsy, spirited and sometimes cheeky." That it's written by female composers shouldn't be an issue at all; good music is, er, good music. But neglected material by women faces an even harder battle to be heard. This is nothing new, and Ambache gives us a gruesome 1890 quote from George Bernard Shaw commenting on the premiere of an overture by Ethel Smyth: "it was observed with great stupefaction that all that tremendous noise had been made by a lady." Smyth's Cello Sonata isn't as noisy as you'd hope, but it's a substantial, Brahmsian work with a catchy last movement. Dussek's elegant Sonata in D for violin and piano isn't as memorable. Ellicott's glorious Aria for violin and piano is a find, much more than a simple Edwardian salon piece.
McDowall's brooding Le Temps Viendra was inspired by Anne Boleyn's premonition of her own death. Thirteen widely spaced bell sounds ring out, in between hocketing woodwind solos and macabre glissandi on piano strings. Pook's expansive, awe-struck Wonderland was recycled from the soundtrack of a documentary about Everest. There are echoes of Bruckner and Strauss, and it loses nothing in its chamber arrangement. Beamish's Songs and Blessings was inspired by the rituals of life in the Outer Hebrides. My favourite work here is Dring's 1968 Trio for flute, oboe and piano. It's superb; technically brilliant, tuneful and very clever. There's a smart nod to Shostakovich in the last movement. Why isn't Dring better known? Googling her name threw up this depressing quote on Wikipedia: "family responsibilities would keep her from completing large-scale works" and she died of a cerebral haemorrhage in 1977. An outstanding anthology, brilliantly performed.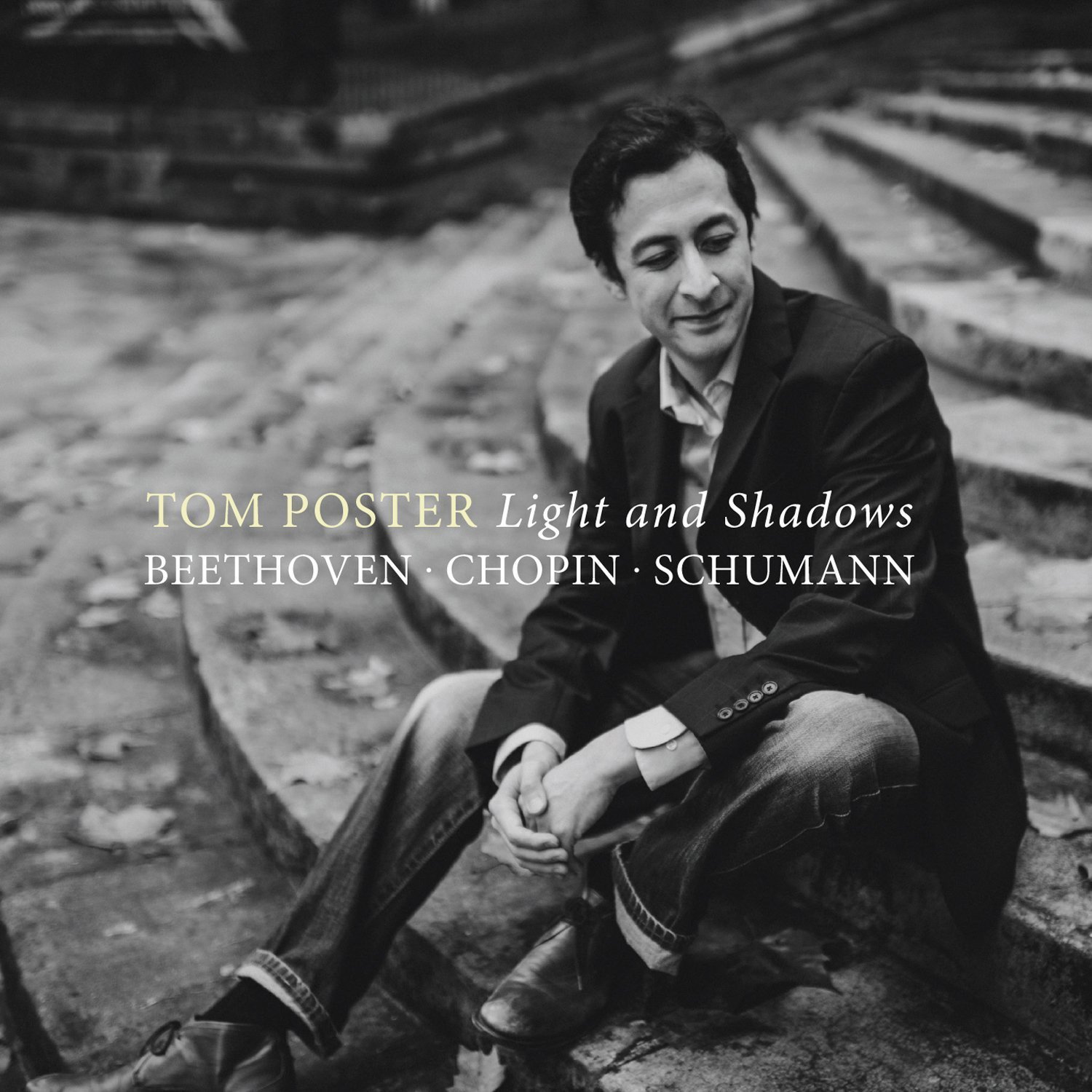 Tom Poster: Light and Shadows (Edition Records)

The light in Tom Poster's recital disc comes in the shape of Beethoven's Pastoral Sonata. Poster's performance is well-nigh ideal, being bright, warm and affable; Beethoven's music isn't all about shouty bluster. He gives the Andante's left hand accompaniment a pleasing lift, making the movement drily witty rather than melancholy. Beethoven's tiny Scherzo bubbles, and the closing Rondo opens beautifully; Poster making it sound like music that anyone could play without much effort. It isn't of course; the sonata's final seconds are fiendish, a cheeky warning to novices to stay away. Poster follows it with Schumann's shadowy Waldszenen. Numbers like "Einsame Blumen" and "Verrufene Stelle" are nicely understated, and there's plenty of folkiness in "Herberge". The "Jaglied" has ample bounce.

Schumann didn't approve of Chopin's dark Sonata no 2, suggesting that its composer "had brought together four of his wildest offspring" to try and forge a cohesive work. The abrupt mood swings are part of the sonata's appeal, the stormy opening followed by the warmest of second subjects. Poster's "Marche funébre" flows very nicely, and he's dazzling in the brief finale. He brings us back into the light with a tiny, radiant carol setting by Janáček. An attractive disc: Poster's sleeve notes are a pleasure to read and Edition's production and design values are typically strong.
It was observed that all that tremendous noise had been made by a lady
Explore topics
Share this article