Anne Boleyn's Songbook, Alamire, Sam Wanamaker Playhouse |

reviews, news & interviews
Anne Boleyn's Songbook, Alamire, Sam Wanamaker Playhouse
Anne Boleyn's Songbook, Alamire, Sam Wanamaker Playhouse
A fascinating blend of musical mystery and history
Monday, 14 September 2015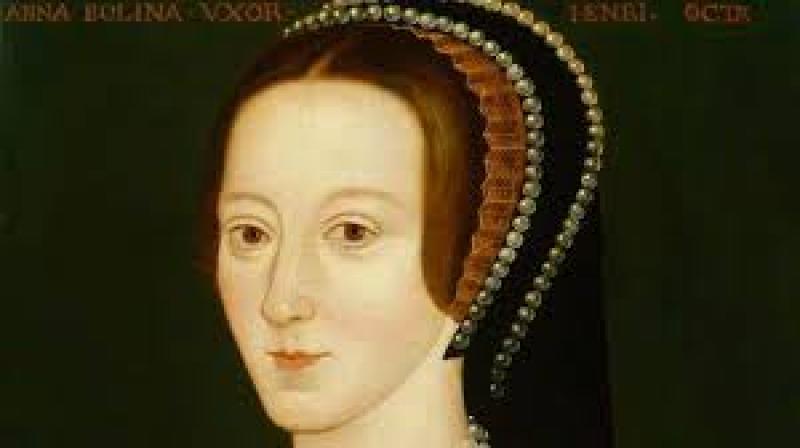 Anne Boleyn: This collection of musical love songs paints a portrait of a young woman before she was a queen
Later this week David Skinner's Alamire ensemble will collect the Early Music Gramophone Award for The Spy's Choirbook, but last night it was the group's follow-up album that was in the spotlight (or rather the candlelight) in a performance at the Globe's Sam Wanamaker Playhouse. Anne Boleyn's Songbook is the central panel of a planned trilogy of releases, with a story every bit as compelling as its predecessor.
Skinner's thesis is simple, reclaiming a songbook currently housed in London's Royal College of Music as the possession of Anne Boleyn herself. Decades of scholarship have argued against this, but Skinner's close reading of the manuscript itself forms the basis of a persuasive case to the contrary, arguing that this collection of musical love songs by Josquin, Mouton, Sermisy and others traces a narrative through Anne's early life at the French court and later her courtship with Henry VIII. It's a romantic idea, and not one the Wanamaker's wonderfully atmospheric period interior was calculated to challenge.
Love songs come in many forms, as this delicious Sunday night programme made clear. A world separates the tortured harmonic convulsions of Mouton's Tota pulchra es, distilling its short Song of Songs text into equally concise and charged music for just four male voices, from Sermisy's come-hither (but not too hither) song for solo voice, harp and lute Jouyssance vous donneray, delighting in its own teasing melodic games. Motets like Mouton's sinuous In Illo Tempore and various anonymous settings (both secular chansons and sacred texts) make up the rest of the material, offering a breadth both of mood and musical language that speaks to the cultural variety of Anne's life and experiences, both in England and abroad.
Balancing blend with a distinctive muscularity and a forthright delivery, Alamire's sound isn't the otherworldly delicacy fashionable with so many Early Music ensembles (despite sharing members with them). Here is period music – performed, crucially, in the warm but far from ecclesiastical acoustic of a theatre – that feels lived-in, everyday in the best possible way. It helps that the small group (just nine singers here) roam between sacred and secular repertoire, keeping things from getting too abstractly spiritual, with Skinner's spoken programme notes (Skinner pictured below) anchoring the music in familiar history and characters.
In a sequence of such varied music it's hard to pick highlights, but any list would have to include the exquisite simplicity of Brumel's Sicut Lilium, beautifully understated here, and – at the other extreme – the extended complexity and dense textural detail of Josquin's Praeter rerum seriem. Interspersed between choral numbers were solo chansons performed by mezzo Clare Wilkinson with harpist Kirsty Whatley and lutenist Jacob Heringman. Wilkinson took us from rowdy drinking-song (Gentil galanz compaingnons) to the gentle tragedy of unrequited love (Venes regrets), but it was her final song that prickled with disquieting emotion.
A musical anomaly, not part of the Songbook, the anonymous O Deathe rock me asleep has nevertheless long been associated with Boleyn. A text tells of a woman incarcerated in the Tower awaiting execution, lamenting with keening repetition, trapped in musical circles and cycles of grief by an accompaniment that can never quite shake off its inevitable sequence of chords. Wilkinson's lightly accented interpretation privileged emotion over abstract beauty, and prefaced here by a reading of Boleyn's final letter to Henry VIII from the Tower it was a natural conclusion to an evocative evening of music. Apparently the final part of Alamire's musical triptych will focus on Tallis, promising to shed new light on a rather more familiar musical figure. I for one can't wait.
Wilkinson's lightly-accented interpretation privileged emotion over abstract beauty
rating
Explore topics
Share this article