DVD: The Look of Silence |

reviews, news & interviews
DVD: The Look of Silence
DVD: The Look of Silence
Joshua Oppenheimer brings a human scale to the horror of Indonesian massacres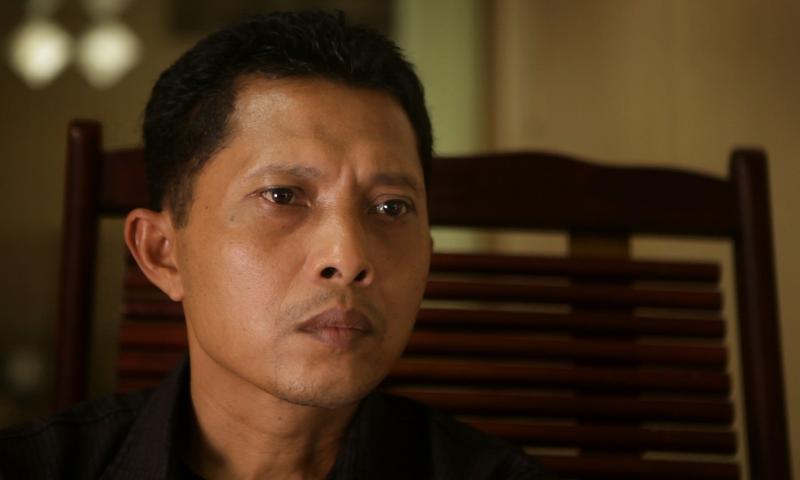 Adi, the deeply touching and courageous hero of 'The Look of Silence'
Joshua Oppenheimer's follow-up to his much-acclaimed The Act of Killing is a much more accomplished film. Once again, he is concerned with examining the large-scale, American-inspired massacre of Indonesian "Communists" in 1965.
His first attempt – extraordinary and shocking – was in some ways undermined by the surreal reconstructions of killing and torture that the director filmed with the more-than-willing perpetrators. This time around, he has focused on one particular case of torture and murder, as a microcosm of the larger scale mass-slaughter. The film follows the optician Adi, as he does his rounds fitting fellow villagers for new glasses – those responsible for the murders as well as the relatives of the dead: new vision as a simple but powerful metaphor that evokes myopia, blindness and the recovery of clear sight.
Adi watches footage shot by Oppenheimer seven years earlier and confronts those involved in his brother's murder. So much of the film is played on the subtle nuances of the protagonists' faces – Adi's horror, disbelief, grief and anger. And every shade of denial, self-justification, embarrassment and guilt, often expressed in nervous laughter, from those who led or joined the commando groups of assassins. In The Act of Killing, Oppenheimer, then a less experienced director, gave way to the temptation of creating an almost surreal portrayal of atrocity, avoiding the personal through emphasisng the excessive scale of the horror. This time around, there's no less anger, but there is also sympathy, and a willingness to set the killing in the context of ordinary lives, the fundamental and inescapable darkness of the human condition rather than some crazy aberration.
Although the film is almost unbearable to watch, it is also beautifully made. The scenes of Adi and his mother lovingly washing his father, in stark contrast to stories of unbelievable and wanton sadism, are unforgettable and deeply moving.
This DVD release combines The Act of Killing with The Look of Silence, allowing audiences to follow the exemplary progress of one of today's most courageous and accomplished documentarians.
So much of the film is played on the subtle nuances of the protagonists' faces
rating
Share this article