Derren Brown: Miracle, Palace Theatre |

reviews, news & interviews
Derren Brown: Miracle, Palace Theatre
Derren Brown: Miracle, Palace Theatre
Astonishing new show from master illusionist
Thursday, 19 November 2015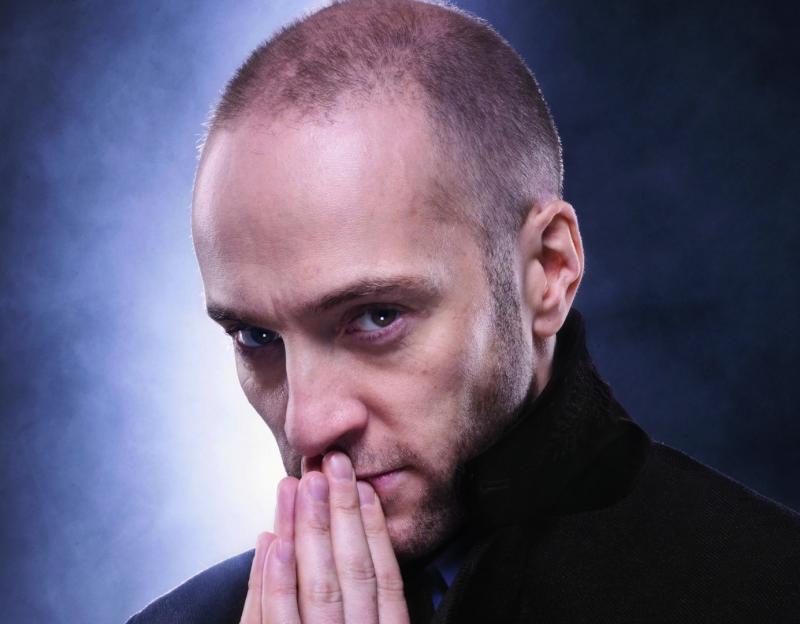 Derren Brown's new show is two hours of intricately constructed theatre
Derren Brown calls himself a mentalist, but he's also a great showman, as his latest show, Miracle, attests. With its simple set, this is seemingly an evening of straightforward illusions. But that's deceptive, as Brown provides more than two hours of intricately constructed theatre that has a very big message – that humans have the power within ourselves to change our lives, and to heal ourselves.
It's difficult to review a show where the performer has asked the audience and critics to keep shtum about what goes on, and I'll try not to reveal any of the several "wow" moments in the show. Suffice to say the first half is some old-fashioned trickery, in which Brown correctly "predicts" random words and numbers people choose in a game of consequences, and gets someone to predict which bag has a six-inch nail hidden inside it by bursting each bag with the palm of his hand.
While we may understand the devices he is using we still don't see how he does it
The tricks themselves may be as old as the fairground hustlers who first used them, but Brown neatly updates them by throwing Twitter into the mix, or constructing novel ways of setting them up. And while we may understand the devices he is using – in fact he tells us while repeatedly divesting a chap of money – we still don't see how he does it. I know that he's using – among other things – distraction, misdirection, suggestion and NLP techniques as he intuits which sweets people are unwrapping, or convinces them they cannot read simple words, but that's no use as another "ta-ra!" reveal comes along.
The tricks weave into each other as the evening progresses, and there are sufficient callbacks for us to realise that everything in the show is related and forms a larger whole. And that larger whole is developed brilliantly in the second half, where Brown starts by talking about those evangelical preachers in the United States who say they can heal the sick and make the lame walk again – but could they empty their wallets first.
It's a brilliant takedown of the dark art, but instead of using the supposed power of faith (Brown is famously an atheist and a scourge of those "faith healers" who prey on the sick) he harnesses our inner power by using his skills as an illusionist, hypnotist, mind-reader and arch manipulator of people's thoughts and actions. That's all I can say without giving away what is an extraordinary display of mass manipulation.
As with any show that depends largely on audience participation for some of its more impactful moments, Miracle (devised in collaboration with Andy Nyman and Andrew O'Connor) can lose something when an audience member who is called up on stage feels the show is about them, but Brown is adept at ever so gently slapping them down, and not choosing them for the big reveal – and it is a biggie – that forms the last set-piece of the show.
Brown says he is taking time off from live performance after the Miracle tour ends, which is a shame as he is a witty, warm and winning performer, but that's all the more reason to enjoy this marvellous show while you can.
Derren Brown is at the Palace Theatre, London W1 until 16 January 2016
The tricks weave into each other and everything in the show forms a larger whole
rating
Share this article