Classical CDs Weekly: Louis Aubert, Schubert, Claudio Abbado |

reviews, news & interviews
Classical CDs Weekly: Louis Aubert, Schubert, Claudio Abbado
Classical CDs Weekly: Louis Aubert, Schubert, Claudio Abbado
French chamber music, period-instrument Schubert and a great conductor remembered
Saturday, 27 February 2016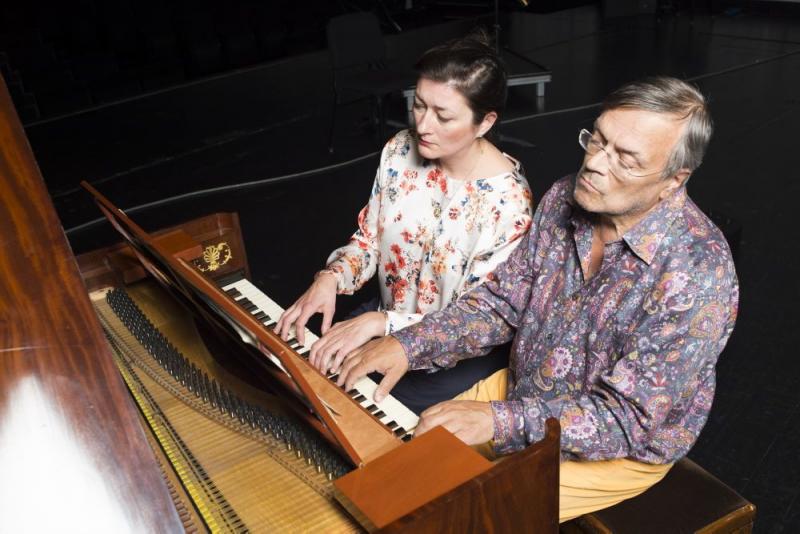 Claire Chevallier and Jos van Immerseel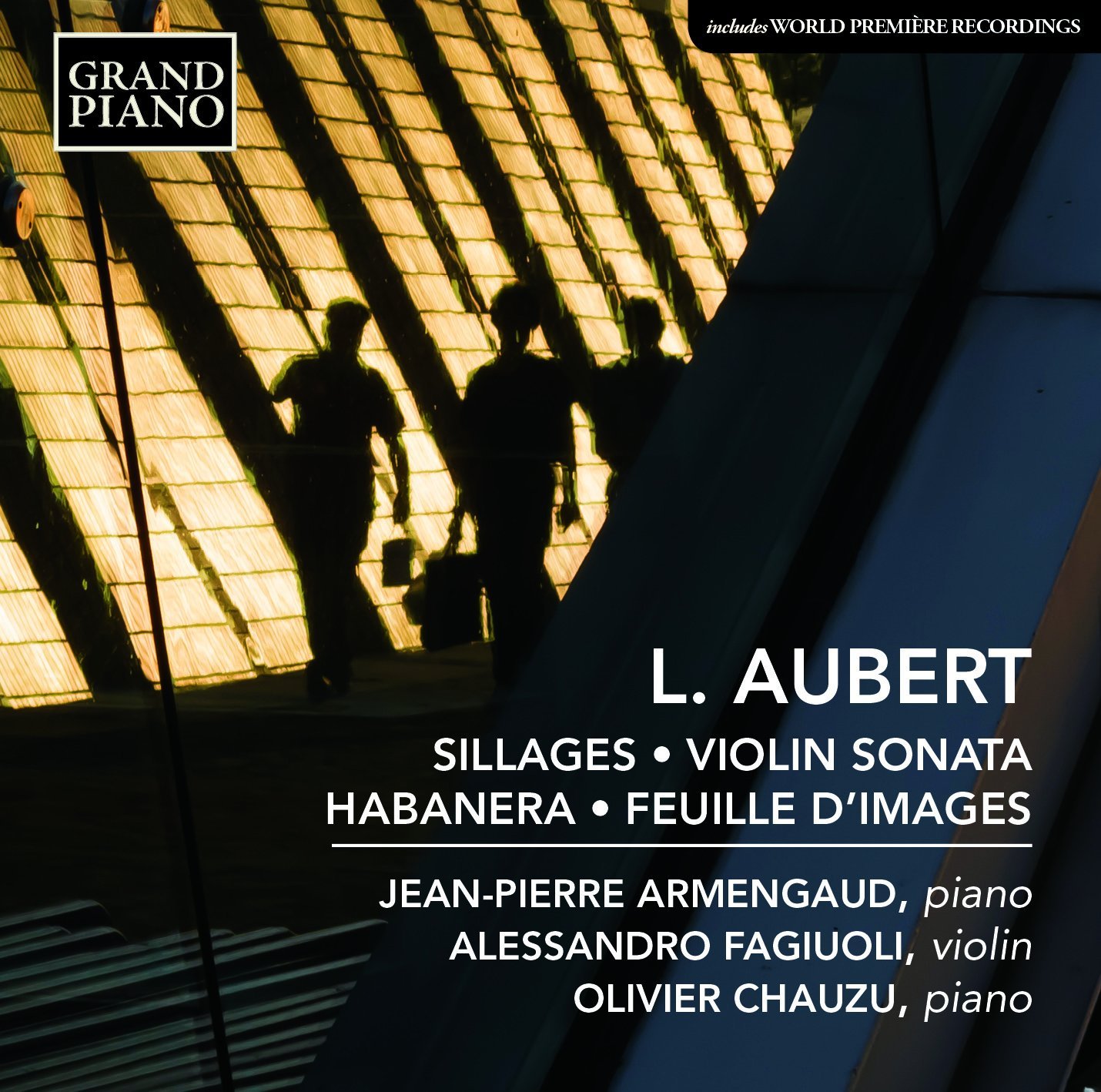 Louis Aubert: Sillages, Violin Sonata etc Jean-Pierre Armengard (piano), Alessandro Fagiuoli (violin), Olivier Chauzu (piano) (Grand Piano)
Louis Aubert's piano work Sillages is ranked alongside Ravel's Gaspard in the sleeve notes to this disc, and one source places him among the greatest of French composers. It's impossible to judge on the basis of one 70-minute CD, but the four works by Aubert played here are exceptionally good and don't deserve to have slipped through the cracks. You suspect that bad luck is at the root of his neglect. Born in 1875, Aubert sang the "Pie Jesu" as a boy treble in one of the first performances of Fauré's Requiem and later became one of Fauré's most gifted composition students. He was friendly with Ravel and Debussy, and there's the suspicion that he was born a few decades too late, his unsensational, immaculately crafted music sadly out of step with the times. Sillages couldn't be more fin-de-sieclé French if it tried, an impressionistic triptych containing seascapes, Spanish influences and lashings of nocturnal gloom. Wonderfully played here by Jean-Pierre Armengard too, beautifully characterising each of its three movements. Easiest to assimilate on first hearing is the middle one, "Socorry", its dark, spare opening the prelude to a melancholy habanera.
More extrovert is Aubert's 1918 orchestral Habanera, given here in the composer's arrangement for piano duet. Armengard is also joined by Alessandro Fagiuoli in Aubert's Feuille d'Images, five neatly characterised pieces for four hands, cleverly written so that the experienced pianist plays a more difficult lower part. How can anyone resist a lumbering dance for a flat-footed teddy bear, prefaced with the instruction "Goguenard et pesant"? Aubert's Violin Sonata, persuasively played by Alessandro Faguoili with Armengard, completes the package, a powerful work with a haunting middle movement. Aubert, improbably, lived on until 1968. His music is too good to be forgotten, so buy or download this disc.
Schubertiade: 'Du holde kunst, ich danke dir' Anima Eterna Brugge/Jos van Immerseel (Alpha)
Anima Eterna Brugge's last few releases have been period-instrument excursions into late romantic and 20th century orchestral repertoire, so this delicious box of Schubert chamber music is an unexpected surprise. Jos van Immerseel's Belgian band have already recorded Schubert's symphonies, and give us here "an imaginary Schubert salon four times over" – four generously filled, neatly planned discs, each one a perfect Schubert recital, most of them featuring van Immerseel on fortepiano. The better-known works here include a springy account of the Trout Quintet and the Arpeggione Sonata, where soloist Stefano Veggetti plays a smaller, nimbler violoncello piccolo. The rarities make this set compelling: the Divertissiment à la Hongroise's last movement is one of the most joyous things I've heard in ages. And the lovely Nachtgesang im Walde, scored for male voices and horn quartet, is sublime.
The piano duets have van Immerseel teamed with long-term performance partner Claire Chevallier. Their D940 Fantasie has soul and weight, and they give us a delectable account of the Lebensstürme duet. There's a generous smattering of songs. Der Hirt auf dem Felsen benefits from Lisa Shklyaver's lovely clarinet obbligato, and the numbers for male quartet aresweetly done. Issued to celebrate Immerseel's 70th birthday, it's a steal – four and a half hours of sonic loveliness.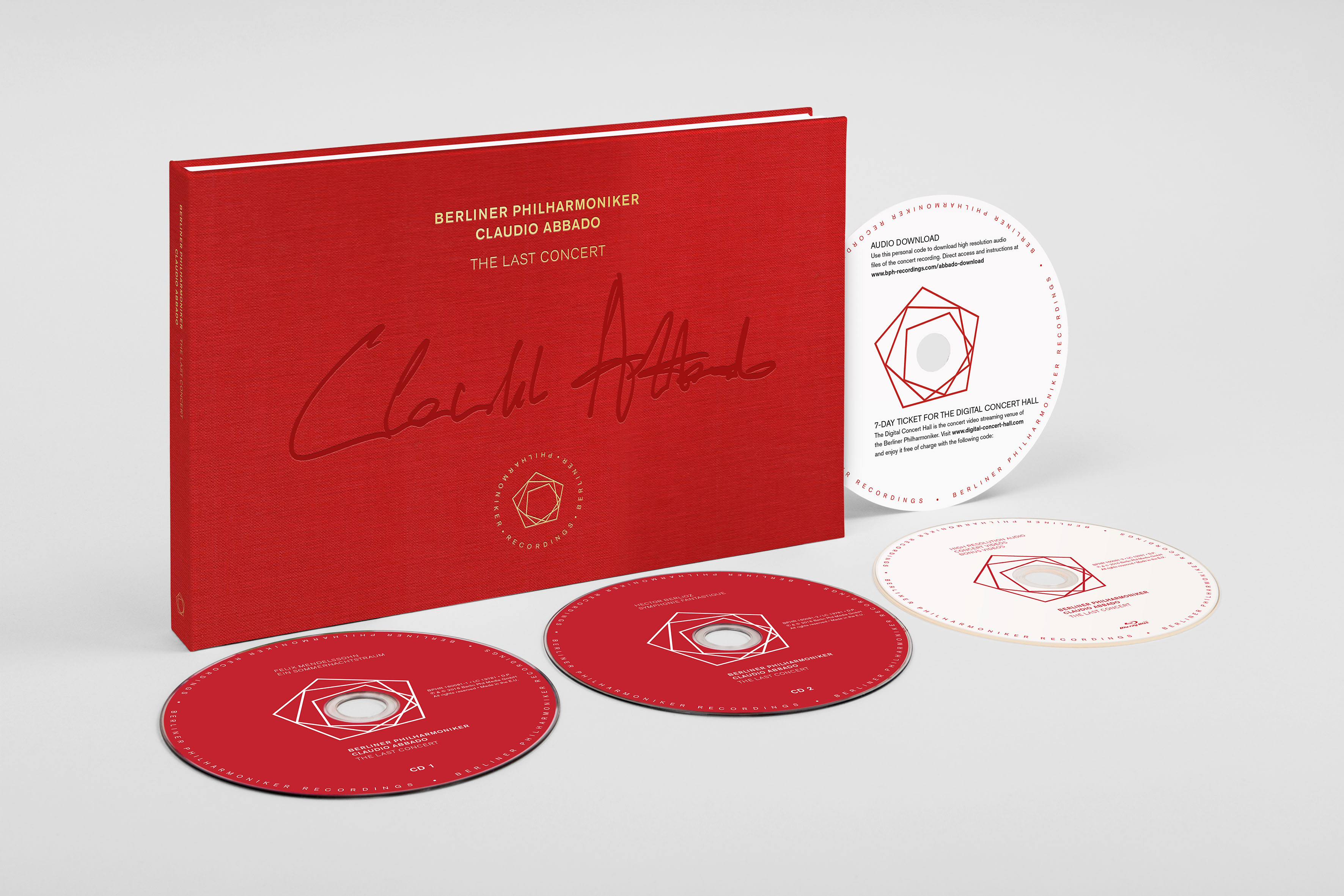 Berliner Philharmoniker/Claudio Abbado: The Last Concert (Berliner Philharmoniker)
Claudio Abbado left Berlin in 2002, concentrating his activities on the hand-picked ensemble he created in Lucerne. He returned regularly to conduct the orchestra he had taken charge of in 1990, his humility initially a culture shock after his predecessor's dictatorial style. Abbado brightened the orchestra's sound with an influx of talented young players, and he radically expanded its repertoire. This two-disc set preserves Abbado's final concert with the Berliners in 2013. The glossy production values are what we've come to expect from this source; there's a bonus Blu-ray disc and a high-resolution download code, along with a beautifully presented hardback book. The photos span decades, and they're a delight. Abbado is invariably grinning, whether studying scores, enjoying a post-prandial cigar or playing table tennis with Maurizio Pollini. The extracts from Mendelssohn's incidental music to A Midsummer Night's Dream are exquisitely done, so good that you wish that Abbado had given us the whole thing. Woodwind intonation is immaculate at the start of the "Overture", the string articulation a joy when the tempo hots up. And the soloists are marvellous – Deborah York and Stella Doufexis's "You Spotted Snakes" is irresistible, beautifully partnered by the Bavarian Radio Choir. The quirky rustic dance on bassoons near the end of the "Intermezzo" is delectable.
Abbado's fastidious ear makes the quieter sections of Berlioz's Symphonie Fantastique especially telling, the first movement's gentle unwinding a case in point. The "Scène au champs" is wonderfully controlled. But the more raucous moments are too genteel; brass don't roar in the "Marche au supplice" and the finale, despite the best bell sounds I've heard on disc, never catches fire. Vulgarity is in disappointingly short supply. I'm nitpicking, of course: this is a handsome tribute to a justly celebrated conductor.
Sillages couldn't be more fin-de-sieclé French if it tried
Share this article