DVD: Something Different/A Bagful of Fleas |

reviews, news & interviews
DVD: Something Different/A Bagful of Fleas
DVD: Something Different/A Bagful of Fleas
Early 1960s rediscoveries from the Czech New Wave are astonishingly fresh and inspired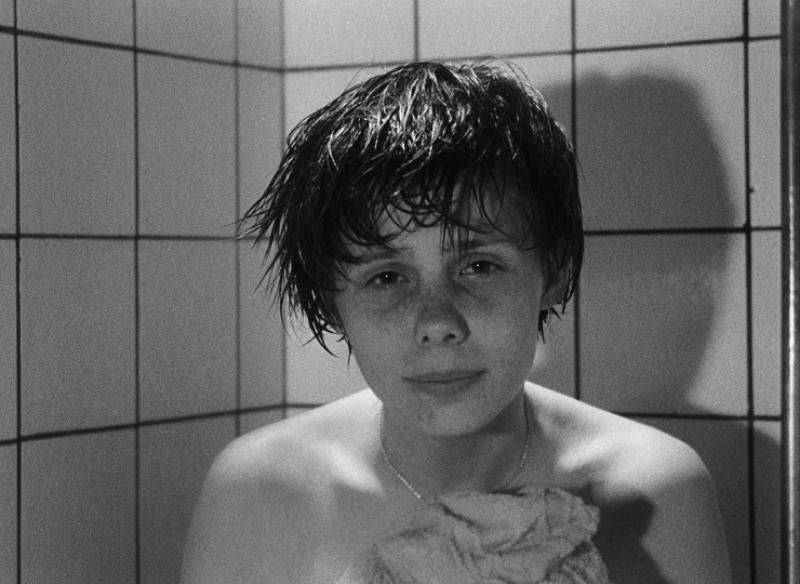 'Natural, surprising, rebellious': Věra Chytilová's 1962 'A Bagful of Fleas'
The expectation that late means great is one embedded deeply in our culture: that the consummation of creative endeavour finds its peak towards life's conclusion, with experience assimilated into a rich finale.
These two films from the very start of the career of the eminent Czech director Věra Chytilová (1929-2014), and the beginning of the remarkable movement that became the Czech New Wave, are a salutary reminder of the opposite, showing just what happens when youth bursts out with supreme energy.
The Czech New Wave was a young movement, emerging directly out of the Prague Film School. Peter Hames, the scholar who has been instrumental in distributor Second Run bringing its highlights to DVD, in the accompanying booklet essay here, marks 1963 – the year of Chytilová's debut feature Something Different (O něčem jiném) – as when it all really began. Whether we date its end exactly to 1968, the year of the Soviet invasion, or a year or two later isn't really the point: the change in the landscape, political, social and cultural, that followed was absolute.
She was asserting her voice as a woman filmmaker in a distinctly patriarchal context Over the five years in between, a new generation would challenge all the stereotypes and expectations that had come before. Not all directors did so overtly, in a political context – formal experimentation could be no less radical. And the assertion of their new point of view could be conveyed so much more beguilingly when it drew on the rich national tradition of comedy than on any more open form of opposition.
In Chytilová's case there was surely an extra element that was every bit as pronounced: she was asserting her voice as a woman filmmaker in a distinctly patriarchal context – and what a sense of fresh air she brought with her! Her 1962 A Bagful of Fleas (Pytel blech), a world premiere on DVD that looks resplendent after its 2k restoration, is somehow timeless at 43 minutes. We see everyday human life in a women workers' dormitory building in a Czech factory town made special, transformed with a warmly observed eccentricity: the cheeky truculence of its young heroine (main picture), through whose perspective we (largely) experience proceedings, is natural, surprising and rebellious in a manner that must be close to the director's own. Milos Forman's better known A Blonde in Love, from three years later, was set in a similar environment, and the two films share the same kind of comedy, but the funny, raw immediacy of Chytilová's world is on a different level.
Something Different only extends the director's range, combining as it does a mediated documentary narrative about a champion female gymnast (Olympic gold medallist Eva Bosáková, pictured right) in training, with the fictional story of an uneasy family world centred around discontented blonde housewife Vera (Věra Uzelacová). It's a loose narrative connection – and narrative isn't the right word exactly – that is handled with complete confidence by the director, then in her early thirties.
In other hands such an approach could so easily become pretentious: here, the result is just what its title says it is. Chytilová created something with a poise that defies us not to be seduced by it, supported matchlessly by her collaborators in black and white cinematography (Jan Curík), music (Jirí Slitr) and editing (Miroslav Hájek). Quite how it all came to them, then and there, at the very beginning of their careers, is no less astounding than any accumulated wisdom of age.
Over the five years in between, a new generation would challenge all the stereotypes and expectations that had come before
rating
Share this article