Julian Clary, Touring |

reviews, news & interviews
Julian Clary, Touring
Julian Clary, Touring
Filthy, funny chat from the 'renowned homosexual'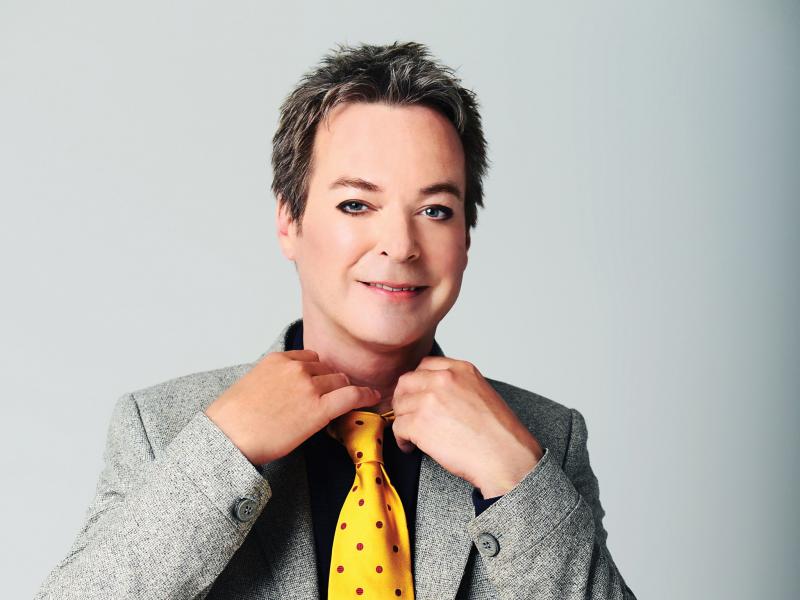 Julian Clary delivers lengthy anecdotes with an affable charm
Truly, the older Julian Clary gets the filthier he becomes. As he warns us in almost the first line of The Joy of Mincing, which celebrates 30 years in the business, "Are you ready for filth?"
He isn't mis-selling, and the audience at the Congress Theatre in Eastbourne, where I saw the show, loved every naughty minute of it. The combination of the British seaside and ultra-camp comedy from this "renowned homosexual" was a winning one.
The two-hour show is less a stand-up routine, more a string of anecdotes – about taking MDMA (twice) by accident, life in the country with his partner, and his new career as a writer – all presented in Clary's arch but affable style. One story, about how he saved his friend Joan Collins's life, goes on almost as long as she has been with us, but the byways he takes along the way to the punchline are amusing enough.
'My Way' is a rather touching mission statement
Collins is just one of the many names dropped during the evening; other friends such as Paul O'Grady, Elton John and Norman Lamont (only joking!) get an affectionate mention, while Jeremy Clarkson, Claire Sweeney and Vernon Kay are given fantastically short shrift. Various media types Clary has no time for are even called by the part of the female form he's never had intimate knowledge of, a heartfelt comment that punctuates his gag perfectly.
Clary doesn't hold back on the more graphic details of his sexuality and his bodily functions, one of which he once accidentally performed in front of the Queen. It's a story he's trotted out many times, but it's here to give the show a peg on which to hang the second half, a sort of early Clary from his Joan Collins Fan Club days with Fanny the Wonderdog (now sadly deceased) meets cheesy 1970s Saturday night game show.
Here he summons three straight blokes to the stage to determine whether they, like him, should receive an MBE: a Mincer of the British Empire gong that he invented for himself, given the absence of the real thing. Clary was never the best at audience interaction – he's not really interested in what they have to say, and they rarely remember that any smart response to his questions will be met with a kicking putdown – but it worked on the night.
The Joy of Mincing is mostly Clary reminiscing while shoehorning in an unsubtle advertisement for his The Bolds children's books, but, joyously, no opportunity for an outrageous double entendre about buggery is missed. He has oodles of charm and his personalised version of "My Way" is a rather touching mission statement from a man celebrating his sexuality, one who started in show business at a time when equal marriage seemed impossible.
But we've all grown up since then and, judging by the audience's warm response, not just to the jokes but to the more serious underlying message of the song, Clary has already achieved national treasure status – so a real MBE can't be far behind. Ooh, I say, it's catching.
No opportunity for an outrageous double entendre about buggery is missed
rating
Explore topics
Share this article