CD: Dexys - Let The Record Show: Dexys Do Irish And Country Soul |

reviews, news & interviews
CD: Dexys - Let The Record Show: Dexys Do Irish And Country Soul
CD: Dexys - Let The Record Show: Dexys Do Irish And Country Soul
Kevin Rowland's wilful otherness makes a potentially very bad idea much more interesting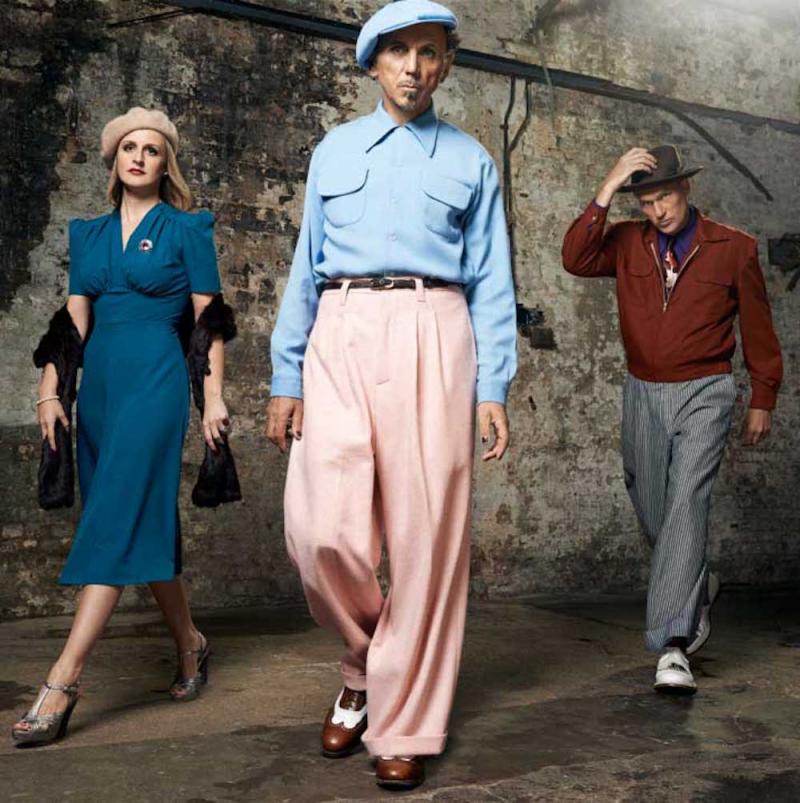 Top tailoring, as ever
Kevin Rowland, throughout his career, has been a man who doesn't brook compromise, whatever the consequences. He seems to have mellowed slightly with age but he still appears to do precisely what he wants, however bizarre, unexpected and possibly commercially suicidal.
That he has followed up the enjoyable, witty and critically acclaimed 2012 concept album One Day I'm Going To Soar, and the magnificent theatrical shows that accompanied it, with an album of Irish songs – seasoned with a side order of Bee Gees, Rod Stewart, Joni Mitchell, LeAnn Rimes, and Jerome Kern – shouldn't raise too many eyebrows, given some of the bizarre left turns he's taken over the decades.
The mood of the album is sentimental. Of course it is – these are Irish songs and "country soul" numbers we're talking about. Rowland has said he wants to give a Dexys take on music he grew up with (both his parents are Irish, although he lived from the age of four in Wolverhampton). It's often akin to proper easy listening, of the kind BBC Radio 2 would soothe Grandmas with in the 1970s, especially on "I'll Take You Home Again, Kathleen", while instrumentation doesn't come much slushier than that on the LeAnn Rimes cover, "How Do I Live". Much of the time the overarching mood, exacerbated by Rowland's uniquely strange crooning, is that of a pub in North London, where the maudlin drunk pine for their home country in song.
And yet, and yet, Rowland's very peculiarity spikes easy pigeonholing. He's a visionary of sorts. Only he could get away with drawling Johnny Cash's "40 Shades of Green" to the point where his voice becomes a swallowed slur, or the moment in the otherwise rather bland "Smoke Gets in Your Eyes" where he suddenly burps out "My Love", sounding like Kermit the Frog. But this is no freak show. Rowland is experimenting and the best of Dexys Do Irish and Country Soul grabs the attention: the catchy Philly soul groove of "Grazing in the Grass", the spoken asides in "Curragh of Kildare", and the rich potency of Dexys' take on the well-worn "To Love Somebody". It's good to have him/them back. So-called heritage artists are so much more welcome when they're this unpredictable and off-kilter.
It's often akin to proper easy listening, of the kind BBC Radio 2 would soothe Grandmas with in the 1970s
rating
Share this article