theartsdesk Q&A: musician Kevin Rowland - 'it was painful to be misunderstood and misinterpreted' |

reviews, news & interviews
theartsdesk Q&A: musician Kevin Rowland - 'it was painful to be misunderstood and misinterpreted'
theartsdesk Q&A: musician Kevin Rowland - 'it was painful to be misunderstood and misinterpreted'
To coincide with its reissue, the Dexys Midnight Runners lynchpin considers his solo album 'My Beauty'
Wednesday, 23 September 2020
Kevin Rowland in 1999, at the time of the release of 'My Beauty'
"Whoargh! Steady lads!" Under that headline, NME reported that Kevin Rowland had "announced his return to the music scene with a bizarre national poster campaign depicting him in make-up and women's clothing whilst hitching up his skirt to show his pants."
It was May 1999, five months before the release of his second solo album My Beauty. Kevin, the cornerstone of Dexys Midnight Runners, told the weekly music paper "I am not dressing up as a woman; I am not wearing women's clothing or trying to be a woman; I am wearing dresses because I choose to (who's to say I can't?); I'm wearing MEN's dresses; I had them made for me, I designed them myself; it's NOT a gay thing; it's NOT a transvestite thing; it's me as a man expressing my soft sexy side; in all the pictures you can see there is a strong sense of masculinity. I'm saying, 'I can wear whatever I like as a man'." His words were disregarded. For NME, he was wearing "women's clothing."
Kevin's explanation didn't matter, and it also didn't matter that David Bowie had once worn a "man's dress" or that the flamboyant New Romantic era wasn't so long ago. My Beauty was not going to be received with open ears and open minds. In its review of the taster single "Concrete and Clay", NME said it was a "cheesy Sixties love song crooned over an orchestral backing, which one suspects may be too anodyne even for trendy old Radio 2. Not very good. Sorry." (pictured right: Kevin Rowland, 2020. Photo by Eliza Hill)
My Beauty is now receiving its first-ever reissue. Without 1999's flapdoodle it can be seen as what it always was: an affecting, superb album where Kevin interpreted songs which had become important to him during the period he recovered from his then-recent drug addiction. As he said in a note on its sleeve: "After being so lost and seeing only ugliness in the world, these songs started to penetrate my frightened world. They re-awakened something I'd only fleetingly sensed before and even then it was only a feeling of something I'd lost long ago, but it was enough to make me grab it. It was beauty. I'd forgotten all about it. Welcome back Kevin. These songs showed me my definition of beauty, my beauty. I realised I needed to record them before I could do anything else."
The album was originally issued by Alan McGee's label Creation Records, still flying high after bringing Oasis to the world. Alan was a long-term fan of Dexys. Unfortunately, the label folded at the end of 1999 and My Beauty became one of Creation's final high-profile releases.
Around the time My Beauty was released, and soon afterwards, what can only be called myths began circulating about the album. In August 2000, Uncut said it sold under 500 copies. It didn't. It sold around 20,000. The cover version of Bruce Springsteen's "Thunder Road" on promotional copies didn't appear on what was released as Springsteen had objected to the lyrical changes Kevin had made to the song. No, it was because Creation had not allowed enough time in the run-up to the release to get clearance from Springsteen's music publisher. Anyway, "Thunder Road" was on the copies released in Scandinavia. It is on the reissue. Kevin got bottled off while appearing at Reading Festival. He says some things were thrown but after he asked to audience to stop they did, and the performance was completed .
The interview took place at Kevin's London home. Although acknowledging that he had recently been tired as a result of being ill with what he thought was Covid-19, he was energised, explanatory, in good spirits and great to talk with. There were digressions which aren't recounted here – on his punk-era band The Killjoys, on current audience perceptions of bands which achieved success in the 1980s – as the focus is on My Beauty. Even so, what follows is a wide-ranging conversation digging into the album, its context and much more.
KIERON TYLER: How do you feel about the reissue?
KEVIN ROWLAND: I'm delighted it's coming out. I really want to talk about this, I've been holding it in for years, It feels good. I was a bit nervous about hearing it again. I'm really pleased with the response, the interest. Though there's still some experts on line – "if only he hadn't worn that dress." You know what, I did wear the fucking dress. I'm so glad the world has changed.
You signed with Creation in 1997 and My Beauty came out in 1999. What are the circumstances of you signing and encountering label boss Alan McGee?
I heard through a friend that Alan wanted to sign me around 1990, 1991. I heard he was interested in meeting up. My perception of Creation at that time was that they had so many bands, so many. I wasn't really in a position to sign, I wasn't interested at that point. Around '95 I had been to a Heavenly Records night in a pub in the West End and Alan McGee was there. He went "what are you up to?" "Not a lot, not really sure what I'm doing at the moment." He said "I'd like to sign you if you're up for something." I said I wasn't sure. Then I got a phone call from him and saw him, Creation had just moved from Hackney to Primrose Hill. I was also talking to Warner Brothers at that point – Geoff Travis of Rough Trade [who was working with Warners].
Did you have any sense of how you fit into Creation?
No, I wasn't thinking about the other bands on the label. When I said there was loads of bands on Creation, I went to a Creation gig in '88 at the Kentish Town Forum, it was all day, band after band, they were all on Creation. I was off my head, I'd been up all night. I was wearing all white, and everyone there was wearing all black. It was a bit of an indie kids do. Primal Scream were really interesting as they had long hair and Seventies outfits. That looked good. That was my image of Creation. But when I went to see Alan in Primrose Hill I think he was wearing a suit…it didn't look indie any more. When I was signing, Creation seemed a different set up to 1987, 1990. (pictured right: Kevin in 1999).
When you did sign, the announcement said there was going to be a Dexys album.
It was always about the Dexys album. That's what I got signed for, the demos of the Dexys album which I already had. I said "by the way, before I do this Dexys album I want to do this solo album of songs I want to record." Alan said it depended on what songs they are. I said I know what the songs are going to be, they're the right songs for me, that's what I want to do. Alan went "right." What happened to the Dexys album, was that the label went down. Before the end of 1999, Alan had told me [that Creation was shutting down].
Was a Dexys album recorded?
We never recorded it. After the experience with My Beauty, I shouldn't have let it bother me but it did bother me quite a lot. With the media stuff around My Beauty, possibly coincidentally, I started to get ill around that time with my stomach, being in bed for at least a couple of weeks. I didn't know what was wrong with me, it all seemed to be tied in.
Creation reissued Dexys third album Don't Stand Me Down in 1997 and I wondered if that was connected with My Beauty – that there was a connection with Creation, and perhaps you thought what you would do next would be with Creation?
You know what it was, Don't Stand Me Down was important to me and it was a labour of love, and I felt it didn't get the attention I felt it deserved. I had asked [Dexys' label] Mercury if we could licence Don't Stand Me Down. I was told yes, it would cost this much. I said to Alan "I really want this out, would you be interested?" He was up for it.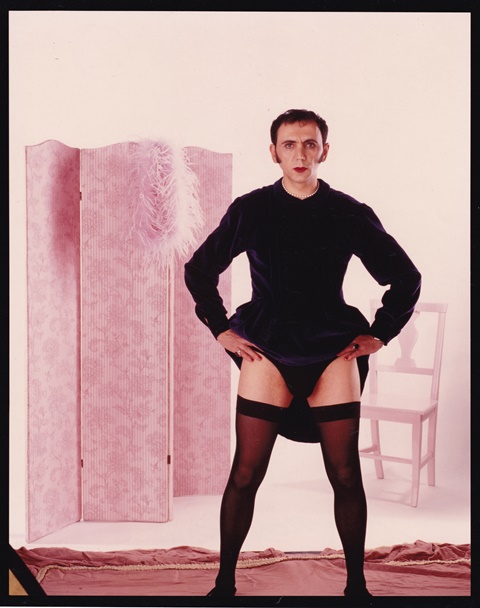 Twelve years after it originally came out in 1985, the Creation Records reissue of Don't Stand Me Down was greeted with open arms. Were you surprised?
I was. The build-up started in the Nineties when I was in rehab. Maybe in Melody Maker, Chris Roberts had written a piece about it. I read it out to my counsellor and we were both "wow!" That was the first time since it came out that I'd seen anyone really talking about it. Really glowing. Sometimes, people came up to me…I had quite a heavy cocaine addiction 1988, into 1989, quite heavy and came out of that in 1993. I was doing other drugs but mainly cocaine. I remember a couple of people coming up to me – I remember being off my head – saying "Don't Stand Me Down, best album ever." I went, "aah, I don't know." (pictured left: an unused shot from the My Beauty cover session.)
Does that mean that when you recorded your first solo album The Wanderer, released in 1988, that you weren't focusing terribly well?
Recorded it in '87. Focusing OK. I wish I could find an excuse for that album. I haven't listened to it in 20 years. I wrote all those songs really quickly. After Don't Stand Me Down, I was really exhausted and I didn't feel I could really put much effort into anything. I thought I'd do something really light and easy. Don't Stand Me Down was a very intense piece of work, like making a film. It had strands…like reels of film, putting it all together. I remember saying to [band member and collaborator] Billy Adams afterwards "I don't think I can go through that again." "Me neither." Helen O'Hara [the third prime mover in Dexys] felt that too. Billy left, Helen left. I wasn't sad, "oh no, Dexys are breaking up." We all thought, let's do other things now.
It was eight or nine years at that point for Dexys.
Intense work. I barely took any holidays and I was always listening to something. My mind, my cogs were always working.
Do your cogs run at a less frenetic pace now?
I hope so. I've put a lot of work into trying to get them to work at a less frenetic pace. At the time of Don't Stand Me Down, we were burnt out. That's why The Wanderer sounds like it did.
Before My Beauty was issued, NME was already saying "Whoargh…steady lads." We were in lad culture world.
Really! It was very frustrating and painful to be so misunderstood and so misinterpreted. I was shocked. It was 1999, we'd been through the Eighties when people were dressing wild. What happened was I got clean from drugs in August 1993. For 18 months after that, there was lot of confusion – what the fuck had happened to me and listening to these tracks [the songs covered on My Beauty], they took me back, made me cry. By about '95 I was coming out of that and I was starting to feel better but I was feeling who am I, where am I going? Almost like a blank slate. In 1995, I went to a Thai restaurant in Covent Garden and the waiter was wearing a sarong – this was before David Beckham wore one. I thought, that looks good, where can I get one of those? It was a fashion idea that was in the air. If you don't grab them, someone else will. I started wearing this sarong and loved it. I thought what if I got my toenails painted, my fingernails painted. It developed. I got a leather kilt, like something from Roman times. It was a look. Wearing that stuff, I got this idea for a dress. I drew it, and looked for the fabric and by this time I had a dressmaker. OK, I really like this and a couple of years later I thought I'd wear it on the album cover. I wasn't going to the pub for a game of darts dressed like that, but I'd be at clubs, going out – it wasn't out of place. (Pictured right and below: shots from 1999's video for the "Concrete and Clay" single.)
It's not that different to things in Adam Ant's past. Or in Vivienne Westwood's designs.
It really shocked me [the reaction]. Is it because of my past? I didn't know.
But each Dexys album was accompanied by change of style, and it's not out of kilter with that.
When Don't Stand Me Down came out, it got a similar reception clothes wise. I have no idea why, but that really challenged people. I was very happy with it. I don't know if it was thought anti rock 'n roll, I really don't know. With My Beauty, I remember thinking this feels like 1985 again, but it was more intense. It affected me more…because there was an undertone of…I don't know, homophobia? I was having therapy and my therapist told me "it's them who are challenged and it's made them feel uncomfortable. Kevin, don't take it on." But I did take it on, hopefully I wouldn't now. I felt it was really good for me to be expressing myself.
After My Beauty came out, did the response make you retreat?
Definitely.
What did you do when you retreated?
Worked on myself quite a lot. It was 2002, I was planning to get married and I was living in a one-bedroom flat in Brighton and I wanted to buy a house and the only way I thought I could do that was to do Dexys. I got it into it again, that became my passion, the relationship ended and we played live in 2003 but I knew I wasn't ready to make an album, it would just have been an album – a heritage band making an album of new songs. Big deal. I knew we weren't ready then. For the next few years, I spent a lot of time writing, doing songs, then we made One Day I'm Going To Soar.
Were there any songs you had in mind for My Beauty which you didn't record?
Not one. Although I did make a demo of "Behind a Painted Smile", The Isley Brothers. I can't remember why I didn't do it – perhaps I could not find a way into it to justify me doing it. It was a demo on [former Dexys member] Jim Paterson's machine, Jim was a big part of My Beauty. When we gave the musicians the demos, it was a pretty good indication of where to go. We didn't play them the original records.
Are any of these songs you grew up with, which were always in your background and in your head?
"Concrete and Clay" was always in my background and always in my head. I had an almost romance round my local park [when it came out]. So infectious.
What about "Rag Doll"?
I'd heard it from early childhood, I was probably seven or eight when it came out. I thought how beautiful it was.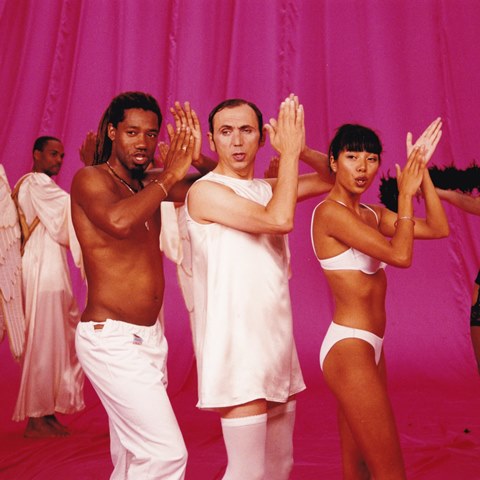 What's your take on The Monkees? You reconfigured "Daydream Believer", made it less chirpy.
I think I was about 12 when I used to watch the programme. Kind of entertaining, but not blown away. I wasn't a Monkees fan.
There are songs on My Beauty written by professional songwriters rather than by singer-songwriters. In the response to the album, was there a snobbery about the songs you chose to record? What's he doing singing a song by a plastic band like The Monkees?
Hmm.
If you'd done John Martyn, Nick Drake or Leonard Cohen…
…it would have been credible. Yes. Even if you'd asked me 10 years earlier what are my favourite songs, the most important songs to me I wouldn't have said it was the songs coming out of that period of cocaine addiction. When I came out of it..."It's Getting Better", I just kept playing it, over and over and over. It was doing something for me. Mama Cass, such a perfect vocal. These were the songs that spoke to me at that time. It was a really a good thing to express what these songs meant me. The album started with me driving down to the West Country in 1990 or 1991 when I heard "The Greatest Love of All". I had a George Benson compilation it was on, and it really moved me. Occasionally I thought, people might think [me singing it] is corny – fuck 'em. That's how I go.
I was thinking about this this morning. Whatever inspires me, I'm just going to do it. Some people on line have said it was a bad career move of his, wearing a dress, whatever…it wasn't a fucking career move, it wasn't a business decision. Whatever my inspiration is, I just feel if I didn't do it I'm letting myself down.
I don't want to sound pretentious, but I'd be letting the art down [if I didn't follow the inspiration]. That's what I'm trying to serve. Otherwise, what are you going to do? Figure things out? If you get an idea, whatever it is, it's pure, it's clean there's no rationale attached to it. I don't fuck around with that. If it offends somebody or challenges somebody in some way I see it as not my business. In the past, I've allowed myself to get affected by that. I wish I hadn't.
I haven't always found it easy and haven't always had a great relationship with music. That's about me, not the music or the music business. But I am blessed to be able to do music, one of the things l love. Totally fucking blessed.
I really want to talk about this, I've been holding it in for years
Explore topics
Share this article